Spyros Vlaseros, BSc (Hons) Applied Psychology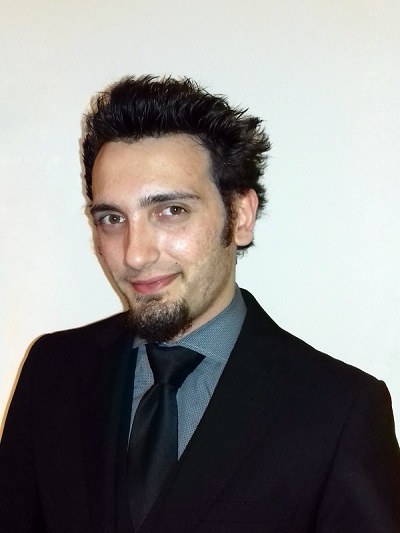 At Mediterranean College I studied the BSc (Hons) Applied Psychology course, which offered me the necessary skills to be accepted for postgraduate studies in London (MSc Clinical Applications of Psychology – Kingston University London) and become a member of the British Psychological Society – MBPsS). Starting from scratch, the College and its outstanding academic tutors provided me the theoretical and practical background to be employed and continue to work until this day in a counselling support organisation in London, funded by the NHS. I can surely say now that Mediterranean College is the best private higher education school in Greece for Psychology studies.
Theodora Machaira, BSc (Hons) Psychological Sciences & Counselling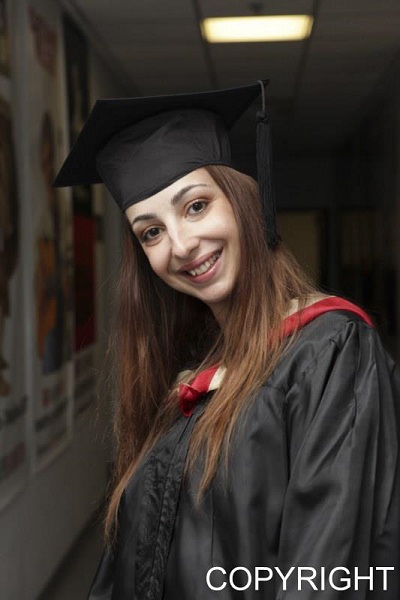 I started my studies at Mediterranean College in 2008 when I followed the BSc in Psychology and Counselling course through the University of Teesside. Mediterranean College provided me with the foundation upon which I based my career. After completing the BSc, I moved to England, obtained two Master's degrees and started working as a research assistant at the University of Teesside. I am completing now my final PhD year with a scholarship granted by the University of Teesside. Without the support of the staff at Mediterranean College, I would never have accomplished all this! The course of study was identical to that in the UK, a fact which helped me continue my studies there. The focus on modules such as Statistics is imperative for those who want to pursue an academic career. The continuous support of staff in all modules and in the English language has offered me everything I needed to complete my degree and capitalise my potential in full. Mediterranean College has opened pathways that I would never have imagined. I strongly recommend it!
Evangelos Kousiadis, BSc (Hons) Psychological Sciences & Counselling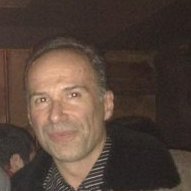 Completing the academic programme BSc in Counselling & Psychology at the Mediterranean College, I managed to register with the British Psychological Society as a Graduate Member, I have been working as an independent mental health professional with my private practice until today, Ι linked with other professionals in the Psychology and Mental Health field, I wrote two psychology books which have been officially published, and also, having an accredited (by the British Psychological Society) University degree I completed further training programmes which mandated the possession of a university degree and therefore I enriched my academic knowledge and skills by enhancing my CV at the same time.
Sophia Iakovidi, BA (Hons) International Hospitality Management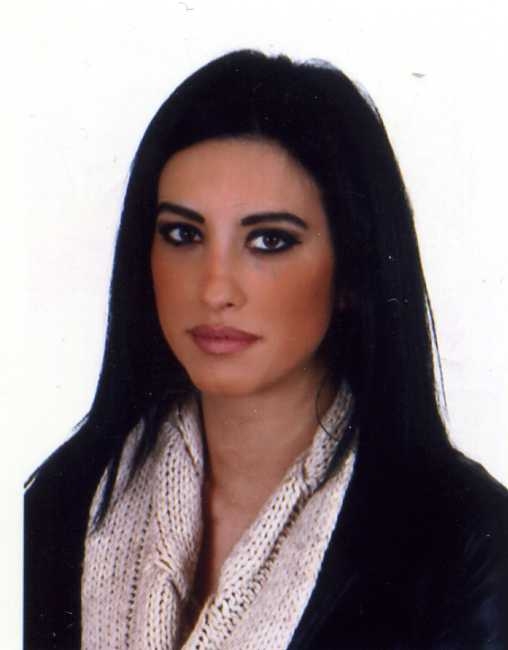 At Mediterranean College you get a degree from the University of Derby, a top ranked British University in Tourism. Here we learn how Hospitality is truly offered in a more practical way. Teaching is experiential, we learn by doing things in practice, we see how the departments of a hotel operate, through field trips, organised events, guest lectures with hotel managers and o mystery guests. The most important thing for me, however, is the unique opportunity to do my internship in the top hotels of the country, that making us ready to find a permanent job immediately after graduation, in the top hotels in Greece or abroad.
Panagiotis Giannopoulos, BA (Hons) International Hospitality Management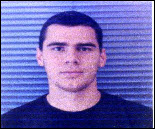 The most important for me is that we have the unique opportunity to do our internship in the Best Hotels in the country, making us ready to find a permanent job immediately after graduation.
Igodaro Victor, Executive Diploma in Health Care Management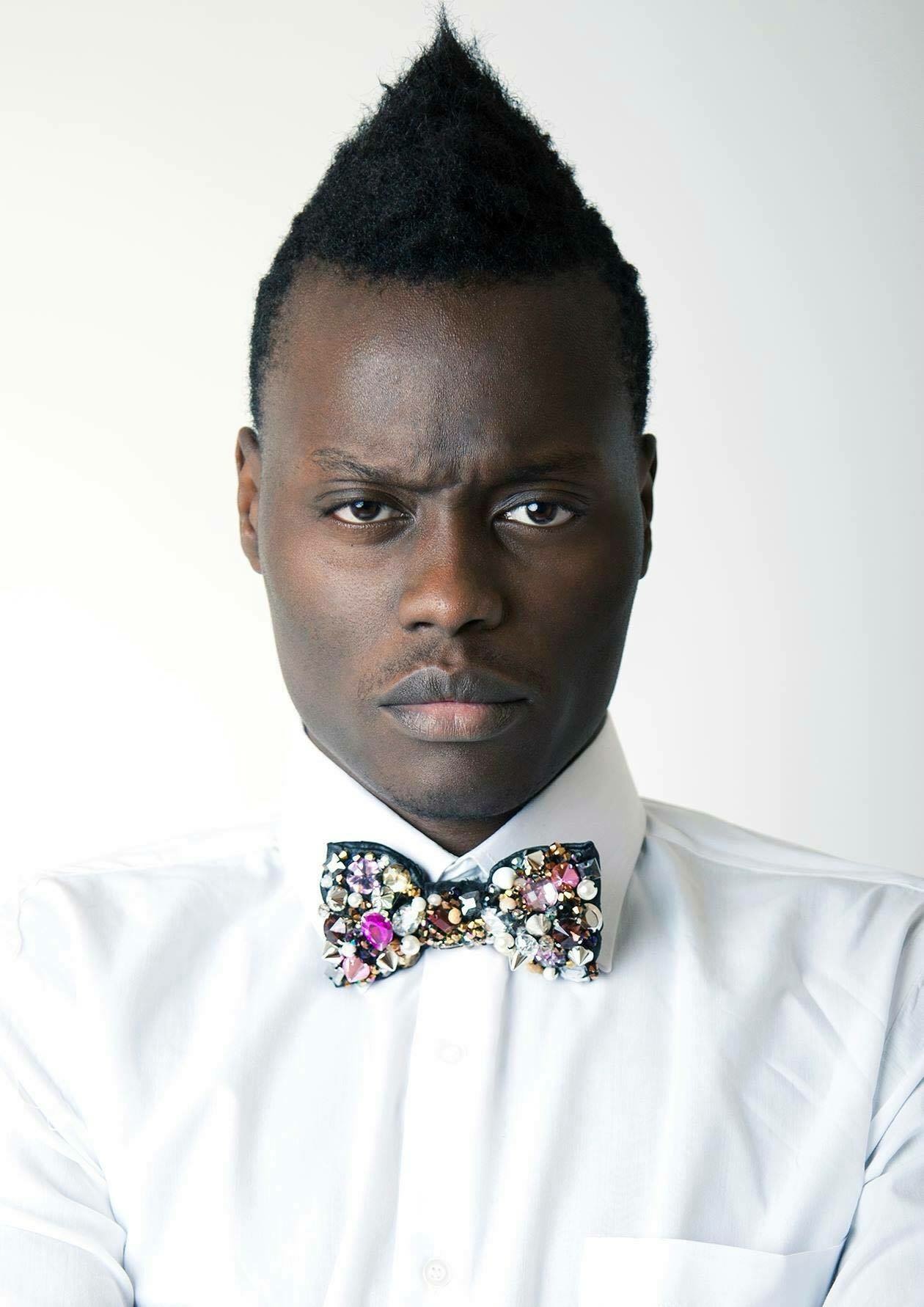 I truly loved attending the classes for the Health Management programme. The courses were really interesting and the teachers made great effort to transmit their knowledge, which I honestly appreciate. Last but not least, my fellow students made last year more enjoyable and fun with their presence during classes! Thank you everyone for the great experience!
Efitichia Proniou, BSc (Hons) Physiotherapy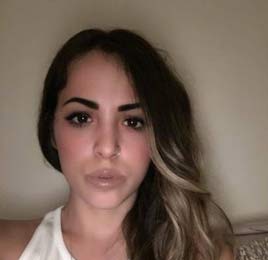 In the Physiotherapy department of Mediterranean College we connect what we learn in theory into practice, through workshops and practical courseworks. From the second year and beyond, every year, the programme content includes clinical practice. All this, combined with our teachers who help us, support us and are experienced in what they teach, makes me feel confident about my skills as a physiotherapist.
Apostolis Kaliakoudas, BSc (Hons) Physiotherapy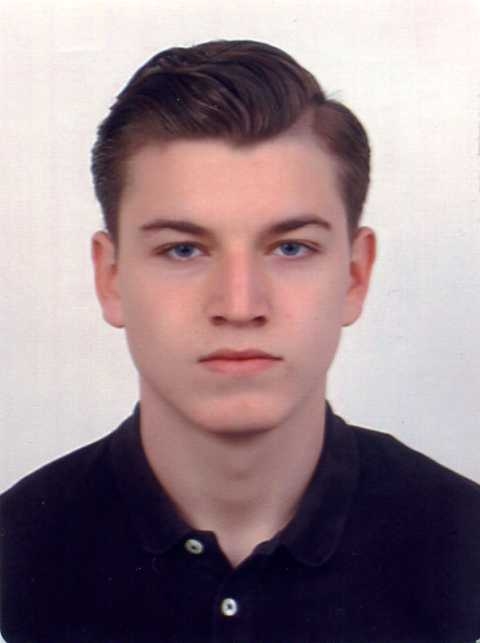 The vast experience of Mediterranean College, along with the name of a renowned British university, the Manchester Metropolitan University, were essential selection criteria of this studies programme. The College's learning facilities are robust and they organise too many education activities to enrich our knowledge. We look forward to starting our clinical practice in the College's cooperating hospitals and rehabilitation centers.
Violeta Pavgerou, MA Education: Special Educational Needs & Disability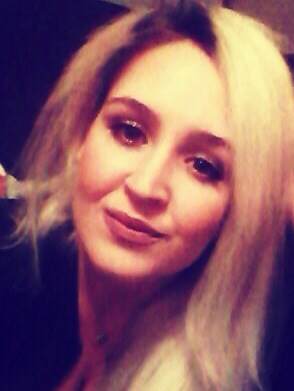 I would describe my course in the graduate programme as a unique and valuable experience, at both educational and personal level. The specialisation in the field of learning disabilities was the goal and the means was personal work and proper guidance from notable and valuable fellow-teachers. The completion of this journey combines the happiness of personal satisfaction and the joy for the beautiful moments I spent with new colleagues who became my friends. "If the child cannot learn the way we teach, then we must teach it the way they can learn. " Maria Montessori
Tran Mychie, BA (Hons) Early Childhood Studies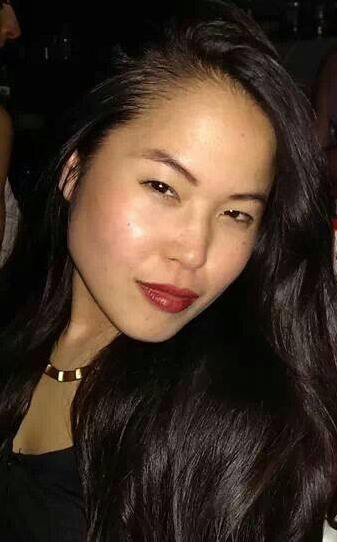 With the education I received from Mediterranean college and my wise professors, I am now ready to explore and teach, not only in schools but my children one day! Thank you for the wonderful years I!!!
Panagiota Kokkinou, MA Education: Special Educational Needs & Disability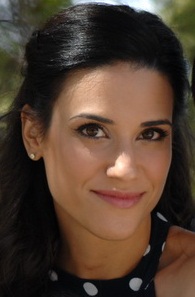 NOTHING WORTH HAVING COMES EASY... The road to get the Master degree was not easy ... With effort, help and moral support from my family and my beloved friends and fellow students, I managed to complete my graduate studies. HARD WORK + DREAMS + DEDICATION = SUCCESS
Ploutarchos Kourtidis, BSc (Hons) Applied Psychology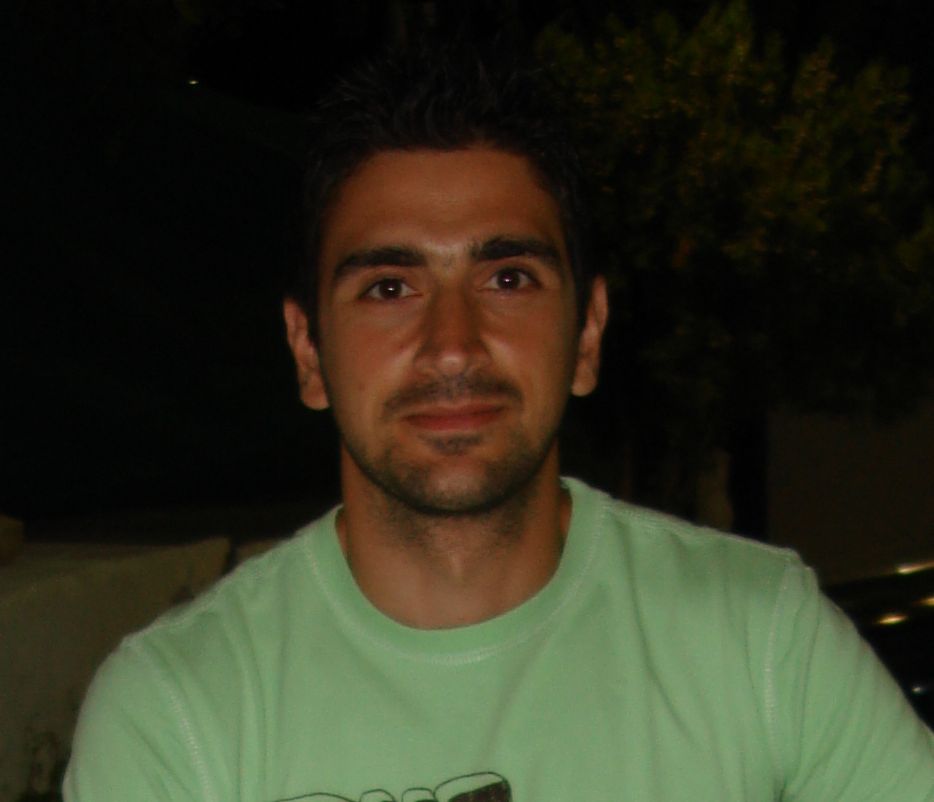 After completing my Bachelor's Degree in Psychology at the University of loannina and my further studies in Counselling at the Mediterranean College, I moved to the UK. After living and working in the Midlands for almost two years, I recently relocated in London in order to pursue graduate studies at the School of Life and Medical Sciences of the University College London. I am a Graduate Member of the British Psychological Society and currently doing my Master's Degree at the Faculty of Brain Sciences at UCL. My research interests include Reasoning, Judgment and Decision Making, Mental Construction and Behavioural Economics. My future plan is to pursue research graduate studies in Cognitive and Experimental Psychology.
Panagiotis Makris, BSc (Hons) Applied Psychology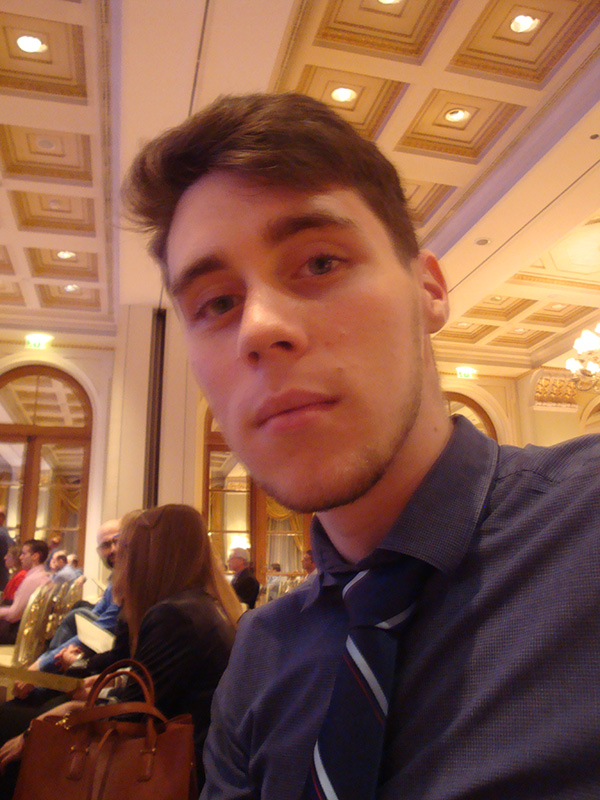 Three life– changing, enthralling and most productive years. My deepest gratitude to both professors and fellow students, who contributed to this adventure.
Lampros Kontogiannis, MSc Integrative Counseling Psychotherapy
It has been along and adventurous journey going through this course with many difficulties pit falls hardships and stressful awaking nights; however we are out of the woods and home and dry, whatever doesn't kill you makes you stronger.
Maria Aikaterini Arvaniti, MSc Integrative Counseling Psychotherapy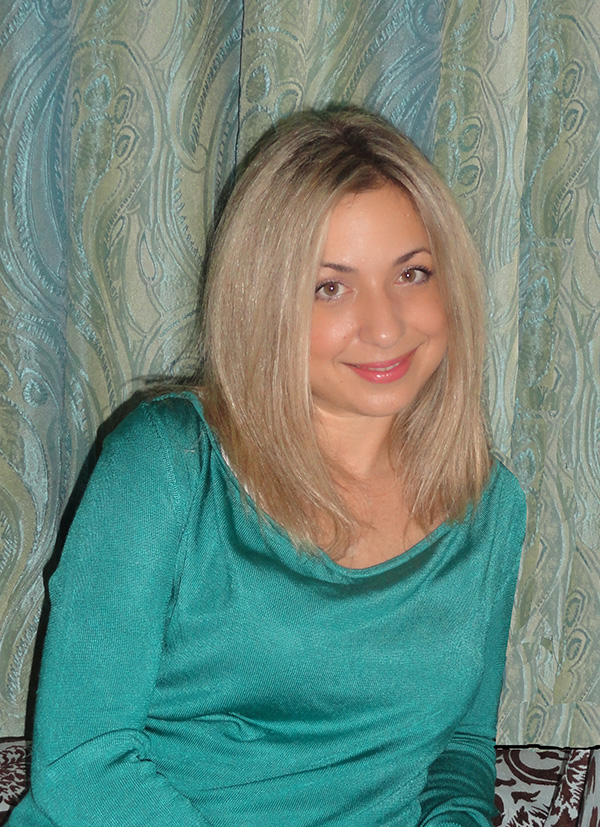 Three years full of knowledge and new experiences that enlightened my personal and professional path...a journey of shelf-discovery l will never forget. With love and respect, Maria.