With a history of 160 years and a highly student-centred focus, the University of Derby offers academic courses that are directly linked to industry needs, leading to high graduate employability rates.
It is a fast-growing UK University located in Derby (Midlands), in the heart of the English industry. It operates five campuses in two cities, with more than 30,000 students and approximately 3,000 staff members.
The aspiration of the University of Derby is:
To INSPIRE its learners through an outstanding teaching and learning environment, 'work-relevant' ethos, and a 'best in class' experience.
To INNOVATE through sector leading flexible and dynamic delivery methods and curricula.
To IMPACT significantly on the economic and social wellbeing of the region and its place in the global economy.
Recent successes
Top 26 UK University in the Guardian University Guide 2020.
Top 20 UK University for Teaching Quality (Times & Sunday Times University Guide 2019).
Ranked 10th in the UK for student employability (96.3% of full time first degree graduates are in work or further study 6 months after graduation).
86% student satisfaction rate (National Student Survey 2018)
Relationship with Mediterranean College
Mediterranean College sustains a multifaceted, strategic franchise agreement with the University of Derby since 2010, which is constantly evolving by adding new programmes and developing further opportunities for staff and student interaction.
The College provides a wide spectrum of undergraduate and postgraduate programmes in cooperation with all five Colleges of the University:
Engineering & Technology
Business, Law & Social Sciences
Arts, Humanities & Education
Health & Social Care
Life & Natural Sciences
It shall be noted that, as a result of its collaboration with the University of Derby, Mediterranean College ranks first in Greece in the study fields of Marketing, Education, Hospitality and Mechanical Engineering (based on the 2017 Guardian University League Tables).
---

Manchester Metropolitan University dates back to 1824 and is now one of the largest and most popular universities in the UK, with over 37,000 undergraduate and postgraduate students, including 3,000 international students from 120 countries.
The University delivers courses in collaboration with a range of academic institutions across Europe, Asia and the Caribbean, including Mediterranean College in Athens and Thessaloniki. These courses allow students to complete a Manchester Met degree – to the same quality and standard as those studied in the United Kingdom – in their home country.
With a history dating back more than 175 years and an impressive selection of newly developed facilities, the University is a mix of the traditional and the contemporary, which gives it a very distinct character.
Academic strengths
Manchester Met offers more than 1,000 courses in a wide range of subjects:
Health| Art & Design| Architecture | Business | Computing | Engineering |Education | Fashion| Hospitality | Humanities | Leisure & Tourism | Social sciences | Sports & Exercise
Several of the University's subject areas are ranked amongst the top in the UK and as 'The University for World-Class Professionals' it has earned a strong reputation for its vocational curriculum and for developing work-ready global graduates.
Employability
The University has links with over 70 professional bodies and associations and its 1,900 academic teaching staff, 125 professors and 190 researchers have well-established links with industry and ensure that students' learning is up-to-date and professionally relevant.
Many of the University's students have successfully completed internships and placements in a number of multinational companies, including IBM, KPMG, Mercedes, Sony, Nike, Adidas, L'Oreal, Microsoft, Walt Disney, General Electric, Bentley, GlaxoSmithKline and Fujitsu.
Relationship with Mediterranean College
Mediterranean College has an established relationship with the University since 2014 in the area of Health Professions, by delivering in Greece the University's well-renowned academic courses in Physiotherapy and Speech and Language Therapy.
---

The University of Wolverhampton is a leading modern UK University located in the West Middlands, across 4 campuses. It is an Internationally recognised multicultural university with a tradition of providing opportunity and academic excellence dating back nearly 190 years. It offers over 250 undergraduate and 120 postgraduate courses, accredited by professional bodies. Each year it welcomes more than 2,500 overseas students from more than 100 countries.
Philosophy & Vision:
Students First
Maximising opportunity through generating knowledge, innovation and enterprise.
Academic Excellence & Distinctions:
Awarded withTEF Silver in Teaching Excellence Framework, for consistently exceeding the rigorous national quality requirements for UK Higher Education.
Commended for enhancing student learning opportunities and awarded for offering outstanding student support (Quality Assurance Agency, 2015 / Times Higher Education Awards for Outstanding Support, 2016).
Recent Groundbreaking Research Activities:
Investigation in identifying the genetic causes of brain tumours formation and metastasis and the treatments to deal with them.
Research into the development of a male contraceptive pill.
Employability
The University provides placements, work experience and volunteering opportunities for students. According to the 2017 Destination of Leavers from Higher Education report, 96,3% of Graduates are in work or further study six months after graduation, putting the University in the UK TOP 5 for graduate employability universities of this size.
Affiliation with Mediterranean College
Mediterranean College has a collaboration agreement with the University of Wolverhampton, since 2019, for the highly acclaimed programme of Physiotherapy.
---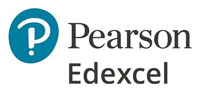 Pearson is the largest awarding body in the UK (formerly known as Edexcel) and is regulated by the UK Ofqual. The Office of Qualifications and Examinations Regulation (Ofqual) regulates qualifications, examinations and assessments in England and grants Pearson its awarding body status.
Higher National Certification
One of Pearson's leading higher education certifications are the BTEC Higher National qualifications. Available in over 40 subjects, BTEC Higher Nationals are delivered at both universities and colleges in 58 countries around the world, and are an ideal choice for learners seeking a cost-effective and relevant route to their first degree or employment. Every year over 100,000 students in the UK and worldwide will choose an HNC or HND to help them progress in their career.
There are two different BTEC Higher National certifications:
BTEC HND, 2-year full-time courses that are equivalent to the first two years of a university degree (Level 5).
BTEC HNC, 1-year full-time course that are equivalent to the first year of a university degree (Level 4).
Relationship with Mediterranean Professional Studies
Mediterranean Professional Studies has been a BTEC Edexcel Approved Centre since 1997, offering the internationally recognised BTEC Higher National Diplomas/ Certificates qualifications.
---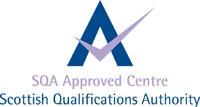 The SQA (Scottish Qualifications Authority) is the national awarding body of Scotland, sponsored by the Government's Learning Directorate. SQA helps people to realise their potential and to achieve their ambitions by providing a wide range of high quality, internationally recognised qualifications and associated services. SQA works with schools, colleges, universities and training organisations to develop and deliver its qualifications and assessments.
Relationship with Mediterranean Professional Studies
The SQA qualifications are internationally recognised and the institution itself is also accredited by the Greek Ministry of Education (Government's Gazette 1785/B/24.07.2013). Mediterranean Professional Studies is an SQA approved centre, offering customized awards positioned at Level 5 or 7 on the European Qualifications Framework and meeting the lifelong learning and training requirements of Greek professionals.