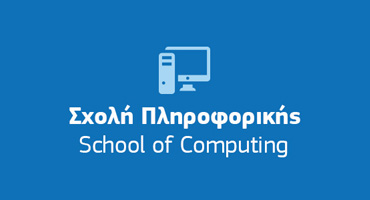 Schools
School of Computing
Undergraduate
Postgraduate
Welcome to the School of Computing
The School of Computing at Mediterranean College collaborates with the University of Derby and provides Bachelor's and Master's courses under a franchise academic agreement between the two institutions.
Our programmes are fully updated and designed in cooperation with IT industry leaders, to provide the most up-to-date knowledge in Computer Science and Networks. Moreover, being a registered Cisco Networking Academy gives our students the opportunity to obtain highly sought-after CCNA and CCNP certifications along with their studies.

The School of Computing is a member of the British Computing Society, the leading IT professional association in Europe, with unique training, professional development and networking opportunities for students.
STUDIES WITH BENEFITS
Students can obtain the most powerful Cisco, Oracle and CompTIA certifications through Mediterranean College's certified Academies.
Our staff consists of active scholars, professionals, and researchers, who update their teaching with the latest developments in their field.
Students acquire in-depth programming skills (irrespective of the programming languages they might learn) and are protected against the rapid technological advancements in programming tools.
At the same time, students explore the practical and theoretical aspects as well as the methodologies for developing, maintaining and securing distributed systems and networks.
Students combine technical knowledge with real business applications to become capable of pursuing managerial positions in the IT industry.
The mediocre code compiles. The good code runs. The superior code passes tests and inspections. The great code inspires!
Diomidis D. Spinellis - Greek Computer Science Professor

Courses
Undergraduate
BSc (Hons) Computer Games Programming

Ranked 1st Greece | TOP 20 in the UK. Combination of Computer Science and Games Development. High Performance Computing Labs. Networking opportunities with the Gaming Industry....

BSc (Hons) Computer Science

No1 in Greece | TOP30 in the UK. Cutting-edge programming languages. High Performance Computing Labs. 3 available pathways. ...

BSc (Hons) Cyber Security

The 1st Bachelor's degree in Greece in Networks & Computer Security. Certified by the Chartered Institute of Information Security (CIISec). Includes CCNA certification. Cisco Certified Network Labs & Microsoft Azure Labs integrated. *Subject to approval...
Postgraduate
MSc Cyber Security

No1 in Greece | TOP30 in UK. Focuses on technical & managerial aspects of information & enterprise security. Experienced academics, researchers & active professionals. Hands-on training in specialist networks labs....

MSc Big Data Analytics

No1 in Greece | TOP30 in the UK. Business intelligence, data analytics & database technology. Harness the full power of SAS software. Practice in High Performance Computing Labs. ...
Testimonials
The 3 years I studied at Mediterranean College, I had the opportunity to further my knowledge and develop a range of personal and professional skills. I also learned how to work as a team to accomplish our goals. All the academic and administrative staff were really supportive and helpful....
Georgios Choutsisvilli, BSc (Hons) Computer Science.
Studying at the University of Derby was an interesting experience, the level of studies is really good but most of all we met people that we became good friends with. I wish all the best for their life and career....
Dimitrios Pozaritis, BSc (Hons) Computer Science
My time at the College was great. I made some great friends there who helped me overcome many problems. I learned a lot from my time there and I want to thank my teachers for supporting me throughout these three years....
Christos Avgerinos, BSc (Hons) Computer Science