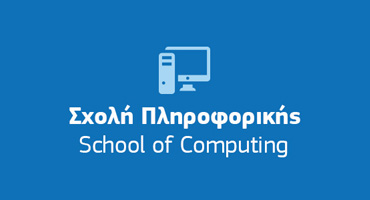 Προγράμματα
---
BSc (Hons) Computer Games Programming
No1 in Greece | TOP30 in the UK.

Links with the industry's big names.

High Performance Computing Labs.

3 available pathways.

Testimonials
The 3 years I studied at Mediterranean College, I had the opportunity to further my knowledge and develop a range of personal and professional skills. I also learned how to work as a team to accomplish our goals. All the academic and administrative staff were really supportive and helpful....
Georgios Choutsisvilli, BSc (Hons) Computer Science.
Studying at the University of Derby was an interesting experience, the level of studies is really good but most of all we met people that we became good friends with. I wish all the best for their life and career....
Dimitrios Pozaritis, BSc (Hons) Computer Science
My time at the College was great. I made some great friends there who helped me overcome many problems. I learned a lot from my time there and I want to thank my teachers for supporting me throughout these three years....
Christos Avgerinos, BSc (Hons) Computer Science