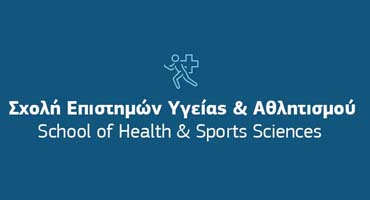 Προγράμματα
University of Wolverhampton
---
BSc (Hons) Physiotherapy
Bilingual teaching: Greek & English.

Professional recognition in UK & Greece.

1000+ hours clinical practice in rehab centers & hospitals.

Contemporary content | Fully equipped physiotherapy labs.

Testimonials
I truly loved attending the classes for the Health Management programme. The courses were really interesting and the teachers made great effort to transmit their knowledge, which I honestly appreciate. Last but not least, my fellow students made last year more enjoyable and fun with their presence during classes! Thank you everyone for the great experience!...
Igodaro Victor, Executive Diploma in Health Care Management
In the Physiotherapy department of Mediterranean College we connect what we learn in theory into practice, through workshops and practical courseworks. From the second year and beyond, every year, the programme content includes clinical practice. All this, combined with our teachers who help us, support us and are experienced in what they teach, makes me feel confident about my skills as a physiotherapist....
Efitichia Proniou, BSc (Hons) Physiotherapy
The vast experience of Mediterranean College, along with the name of a renowned British university, the Manchester Metropolitan University, were essential selection criteria of this studies programme. The College's learning facilities are robust and they organise too many education activities to enrich our knowledge. We look forward to starting our clinical practice in the College's cooperating hospitals and rehabilitation centers....
Apostolis Kaliakoudas, BSc (Hons) Physiotherapy