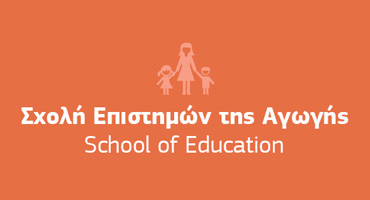 Προγράμματα




---
MA Inclusion and Special Educational Needs & Disability (ISEND)
TOP20 UK University postgraduate programme.

Unique in Greece, as it covers Inclusion across the board.

Meets the standards for Special Education teacher status in Greece.

250 hours of supervised work placement.

Course Information
At a time of growing global interest in equality and inclusion in Education, the new one-year (or two-year part-time) MA ISEND programme at the University of Derby is the only postgraduate programme in Greece infused with the philosophy of inclusion and equal learning opportunities for individuals with special educational needs.
The new Mediterranean College Postgraduate Masters in Inclusion and Special Educational Needs and Disability is addressed to recent graduates or practitioners wishing to work as SEND specialists in Greece and abroad.
The programme is addressed to:
University and College graduates in Educational Sciences or related disciplines who wish to enter the SEND workforce in Greece and abroad.
If candidates select the English Delivery option their English language skills need to be equivalent to IELTS 6.5 or equivalent.
Registration documents:
Copy of recent degree qualification
Curriculum Vitae (in English)
Letters of Recommendation (2)
Good level of English (IELTS 6.5 or equivalent)*
Academic interview
Photographs (2)
Copy of ID/ Passport.
*Applies only to English language delivery of programme
The programme consists of five modules of 120 credits, two of which are core modules and three pathway specific (SEND). Moreover, the acquisition of the MA degree qualification requires the development of a Dissertation/Thesis (core module) on a topic related to Special Educational Needs and Disability that is linked to the student's professional interests.
Fully integrated into the curriculum is the innovative module designed by the Derby University in collaboration with Mediterranean College, ISEND in Practice (40 credits), which includes 250 hours of supervised placement in SEND settings.
Throughout the course, participants develop and expand their knowledge about innovative pedagogical approaches and practices and discover opportunities to improve the ways they approach and teach students with SEND.
The programme includes lectures, workshops, group work, case studies and student presentations. Virtual learning platforms include rich educational materials and support the study and research of students.
Term 1/PG Certificate
Term 2/ PG Diploma

Term 3/ Masters

Crafting your Masters Study

Designing Social Sciences Research

Inclusion/SEND: Current Issues and Dilemmas

Independent Study (Dissertation)

ISEND: Removing Barriers to Achievement

ISEND in Practice
Why select the MA ISEND at the University of Derby?
The University of Derby, according to Guardian's University rankings (2019), is in the TOP18 of British Universities in Education Sciences and holds the 1st place in Greece among British Universities represented in our country in this field.
The content of the programme meets the requirements for recognition of Masters level qualifications in SEND established by the Greek Institute for Educational Policy and includes supervised practical training of 250 hours in SEND centers and collaborating institutions.
All programmes of the University of Derby's School of Education are evaluated by Ofsted (Office for Standards in Education), the UK's highest independent education rating agency, where they received an "outstanding" score, the highest rating can be given to an organization.
Students participate in the annual conference of the University of Derby "MA Education Works" at Derby, U.K., at conferences and meetings held at Mediterranean College during the academic year and have a constant presence in other national or international scientific conferences.
Participants can opt to leave during the programme or attend individual modules and receive a postgraduate certificate or diploma, depending on the credits they have accumulated.
The programme has no written examinations. Students are evaluated through written assignments (essays/portfolios) or oral presentations.
Mediterranean College provides students with a solid infrastructure (Pedagogy Lab, Library, electronic library, e-learning platform, Computer Labs), maintains a wide network of collaborating institutions (nurseries, schools, counseling centers, SEND settings, NGO's) and educational activities (workshops, experiential seminars, student exhibitions, educational visits, volunteering etc.).
Tutors (Module Leaders) are accredited by the University of Derby for each course they teach. Mediterranean College applies an integrated system of selection, evaluation and continuous professional development for its tutors so that students receive an excellent academic education and individual support to strengthen their social and professional skills.
Students at Mediterranean College are actively involved in the activities of the MC Employability Scheme, the Mediterranean College's integrated employability development plan, which prepares students for competitive professional careers.
Upon completion of the MA ISEND, graduates hold a recognized postgraduate degree, professionally equivalent to a Master's degree of domestic universities.
They can obtain professional equivalence of their degree through the Greek Council for the Recognition of Vocational Qualifications.
They have the ability to work as Special Education Professionals in various contexts, such as schools, SEND settings, NGOs, as researchers, as freelancers, where they will be able to design, implement and evaluate educational interventions for children with special educational needs.
In addition, through their intense scientific and research training, they can proceed to study for a PhD degree
Testimonials
I would describe my course in the graduate programme as a unique and valuable experience, at both educational and personal level. The specialisation in the field of learning disabilities was the goal and the means was personal work and proper guidance from notable and valuable fellow-teachers. The completion of this journey combines the happiness of personal satisfaction and the joy for the beautiful moments I spent with new colleagues who...
Violeta Pavgerou, MA Education: Special Educational Needs & Disability
With the education I received from Mediterranean college and my wise professors, I am now ready to explore and teach, not only in schools but my children one day! Thank you for the wonderful years I!!!...
Tran Mychie, BA (Hons) Early Childhood Studies
NOTHING WORTH HAVING COMES EASY... The road to get the Master degree was not easy ... With effort, help and moral support from my family and my beloved friends and fellow students, I managed to complete my graduate studies. HARD WORK + DREAMS + DEDICATION = SUCCESS ...
Panagiota Kokkinou, MA Education: Special Educational Needs & Disability