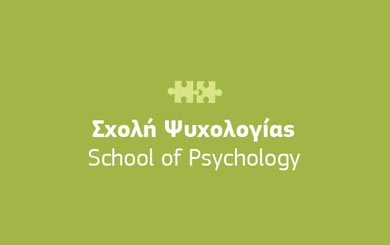 Προγράμματα
---
MSc Applied Psychology: Health Psychology and Counselling
40+Years of Experience in Psychology Studies.

TOP30 UK University postgraduate degree.

Health Psychology & Counselling, focusing on CBT approach.

Supervised clinical placement in settings.

Course Information
The MSc in Applied Psychology: Health Psychology and Counselling is designed to help students to work effectively as health psychologists with patients (and their significant others and caretakers) and other professionals, by acquiring the essential theoretical and empirical knowledge, as well as essential therapeutic counselling skills, emphasizing on Cognitive Behavioral Therapy (CBT), to meet the profession's demands. The programme covers psychological theories of health and illness, stressing the importance of health promotion, risk prevention and behavior change. The programme also stresses the importance of empirical evidence, legislation, ethics and related contexts (e.g. social, political) and health related policies.
Entry requirements:
University or College graduates holding a degree in Psychology.
University of College graduates holding a degree on a related Psychology subject.
Requirements for Registration:
Copy of the latest Degree or Certificate
CV (in English)
Reference Letters (2)
Good knowledge of English (IELTS 6.5 level or equivalent) *
Academic interview
Photos (2)
Copy of ID/ Passport
Copy of criminal record
* Candidates without official English language certificates can take the English language placement test of Mediterranean College.
The programme consists of six (6) 20-credit modules and the postgraduate dissertation (60 credits).
Via the "Therapeutic Counselling Skills in Action" module, students will take part in supervised placement and gain practical experience in an appropriate applied setting to supplement their learning on the programme. It will be the students' responsibility to secure a placement and satisfy any requirements of that placement, however the College will support students in finding a suitable placement. Students need to accumulate a minimum total of 100 placement hours and 20 supervision hours.
Year 1
Semester 1
Semester 2

Applied Health Psychology and Well-being
(20 credits)

Living and Coping with Long-term Conditions
(20 credits)

Health Promotion and Behaviour Change
(20 credits)

Psychology of Illness
(20 credits)

Year 2
Semester 3
Semester 4

Quantitative and Qualitative Research Methods
(20 credits)

Therapeutic Counselling Skills in Action
(20 credits)

Dissertation
(60 credits)
*Postgraduate Certificate in Health Psychology and Counselling (80 credits)
*Postgraduate Diploma in Health Psychology and Counselling (120 credits)
*MSc in Health Psychology and Counselling (180 credits)
The learning and teaching methods utilized in the programme to achieve the learning outcomes, will include:
lectures
seminars
discussion sessions
case-based teaching
interactive workshops
lab sessions
Throughout the programme, students will be expected to take an active role and will be encouraged to contribute to the investigation of concepts in written and oral format. This will enable them to further develop their:
critical and academic thinking
academic writing and argument building
personal development
reflection and communication skills
investigative skills
In all modules, students will be directed to supplementary information sources, to complement the taught material and further encourage independent learning.
A unique programme focusing on the applications of health psychology, while simultaneously enriching students' therapeutic counselling skills.
In-depth knowledge with a combination of two fields of study: health psychology and counselling, focusing on Cognitive Behavioral Therapy
Development of an awareness of the application and contribution of health psychology in health promotion and disease prevention
Development of professional and transferable skills in becoming a health psychologist
Rooted in the local framework whilst acknowledging European and global frameworks, contexts and legislations.
This programme is an MSc (Master of Science) and not an MA (Master of Arts), which makes it less theoretical and more practical.
High-quality teaching from experienced academics and active professionals
Access to a fully-equipped observation suite (with a one-way mirror and audio-visual recording) appropriate for focus groups, interviews, role-playing and observational studies
Personal development planning and links with continuing professional development and lifelong learning
Rooted in practice with the use of real-life examples, case studies and placement
Various methods of assessment
Mediterranean is the College with the most experience and expertise in Greece in the delivery of higher education courses in Psychology and Counselling and offers multiple level study options: from Level 5 Higher National Diploma to Level 7 Master's Degrees.
The University of Derby (Guardian University Guide 2020) is a TOP-26 UK University and in the TOP-10 for student employability. This stems from constantly developing the curriculum, as directed by employers, professional and accreditation bodies.
All academic staff are accredited lecturers of the University of Derby for every module they teach. Mediterranean College implements an integrated recruitment system, assessment and continuing professional development of academic staff, in order for the students to receive excellent teaching and personal support for the development of their social and professional skills.
The School of Psychology offers students the opportunity to attend – alongside their studies – specialized seminars on the use of psychometric tools, offered by ISON Psychometrica (a leading company in Greece). Students can also attend certified training courses in Counselling, Psychotherapy and Clinical Diagnosis – Assessment.
Graduates of this programme can work in a range of settings, such as:
Hospitals and Clinics
Health promotion / Illness Prevention Programmes
As Researchers
NGOs
Health sector settings
As private practitioners
Alternatively, they can continue their studies towards a PhD or work abroad.
Testimonials
At Mediterranean College I studied the BSc (Hons) Applied Psychology course, which offered me the necessary skills to be accepted for postgraduate studies in London (MSc Clinical Applications of Psychology – Kingston University London) and become a member of the British Psychological Society – MBPsS). Starting from scratch, the College and its outstanding academic tutors provided me the theoretical and practical background to be employed and continue to work until...
Spyros Vlaseros, BSc (Hons) Applied Psychology
I started my studies at Mediterranean College in 2008 when I followed the BSc in Psychology and Counselling course through the University of Teesside. Mediterranean College provided me with the foundation upon which I based my career. After completing the BSc, I moved to England, obtained two Master's degrees and started working as a research assistant at the University of Teesside. I am completing now my final PhD year with...
Theodora Machaira, BSc (Hons) Psychological Sciences & Counselling
Completing the academic programme BSc in Counselling & Psychology at the Mediterranean College, I managed to register with the British Psychological Society as a Graduate Member, I have been working as an independent mental health professional with my private practice until today, Ι linked with other professionals in the Psychology and Mental Health field, I wrote two psychology books which have been officially published, and also, having an accredited (by...
Evangelos Kousiadis, BSc (Hons) Psychological Sciences & Counselling