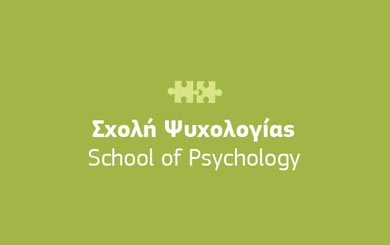 Προγράμματα
---
BSc (Hons) Applied Psychology
40+ Years of Experience in Psychology Education.

Applied Psychology Programme with innovative content.

Meets the credentials for BPS (British Psychological Society) Registration.

Leads to a Psychologist Practitioner Status in Greece.

Testimonials
At Mediterranean College I studied the BSc (Hons) Applied Psychology course, which offered me the necessary skills to be accepted for postgraduate studies in London (MSc Clinical Applications of Psychology – Kingston University London) and become a member of the British Psychological Society – MBPsS). Starting from scratch, the College and its outstanding academic tutors provided me the theoretical and practical background to be employed and continue to work until...
Spyros Vlaseros, BSc (Hons) Applied Psychology
I started my studies at Mediterranean College in 2008 when I followed the BSc in Psychology and Counselling course through the University of Teesside. Mediterranean College provided me with the foundation upon which I based my career. After completing the BSc, I moved to England, obtained two Master's degrees and started working as a research assistant at the University of Teesside. I am completing now my final PhD year with...
Theodora Machaira, BSc (Hons) Psychological Sciences & Counselling
Completing the academic programme BSc in Counselling & Psychology at the Mediterranean College, I managed to register with the British Psychological Society as a Graduate Member, I have been working as an independent mental health professional with my private practice until today, Ι linked with other professionals in the Psychology and Mental Health field, I wrote two psychology books which have been officially published, and also, having an accredited (by...
Evangelos Kousiadis, BSc (Hons) Psychological Sciences & Counselling