Schools
School of Psychology
Bachelor's
Master's
Welcome to the School of Psychology
School of Psychology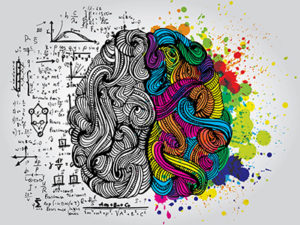 The School of Psychology at Mediterranean College has the greatest experience among Greek private Colleges in the provision of higher education programmes in Psychology. Currently it offers undergraduate, postgraduate and CPD programmes of study that cover the areas of Counselling and Psychology, Applied Psychology and Psychotherapy.
The School's mission is to promote students' personal and professional development. Also, to create psychologists and counsellors capable of promoting the lifelong development of individuals, groups and organisations, in any psychology field they may be occupied with.
STUDIES WITH BENEFITS
Academic Programmes that are recognised in Greece and also meet the requirements of the UK professional bodies (BPS, BACP, BABCP).
A wide network of 85 partner organisations – centres, associations, educational institutes, municipalities, NGOs, freelancers – that collaborate with the School and offer placement and voluntary places.
Multiple teaching & learning methods: lectures, workshops, tutorials, DVD-watching, role-plays, debates, group essays, exams, observation, therapeutic diaries, posters, presentations, individual research.
Support throughout the studies from a personal tutor as a means of promoting and applying a Personal Development Plan.
Knowing your own darkness is the best method for dealing with the darknesses of other people.
Carl Jung, (1875-1961) – Swiss psychologist



Courses
Bachelor's
BSc (Hons) Applied Psychology

Mediterranean is the leading College in Greece for Psychology and Counselling studies, since 1977. The course's content meets the requirements of the BPS (British Psychological Society) enabling graduates to apply for membership in the Society. The programme is professionally recognised in Greece and leads to a Psychologist practitioner status (via SAEP). It is the only undergraduate Psychology programme that...
Master's
MSc Cognitive Behavioural Psychotherapy (Adult)

The only psychotherapeutic CBT programme in Greece at Master's level. Graduates are eligible to apply - on an individual basis - for registration with the British Association of Cognitive & Behavioural Psychotherapy (BABCP, Level 2). Meets the academic standards for registration with the Hellenic Counselling Society and the European...

MSc Integrative Counselling & Psychotherapy

The only Master of Science in Greece in Integrative Counselling and Psychotherapy. Students become student members of the British Association of Counselling and Psychotherapy (BACP) and upon graduation are eligible to apply on an individual basis for registration to the Register of Psychotherapists of the BACP. Meets the academic...
Testimonials
At Mediterranean College I studied the BSc (Hons) Applied Psychology course, which offered me the necessary skills to be accepted for postgraduate studies in London (MSc Clinical Applications of Psychology – Kingston University London) and become a member of the British Psychological Society – MBPsS). Starting from scratch, the College and its outstanding academic tutors provided me the theoretical and practical background to be employed and continue to work until...
Spyros Vlaseros, BSc (Hons) Applied Psychology
I started my studies at Mediterranean College in 2008 when I followed the BSc in Psychology and Counselling course through the University of Teesside. Mediterranean College provided me with the foundation upon which I based my career. After completing the BSc, I moved to England, obtained two Master's degrees and started working as a research assistant at the University of Teesside. I am completing now my final PhD year with...
Theodora Machaira, BSc (Hons) Psychological Sciences & Counselling
Completing the academic programme BSc in Counselling & Psychology at the Mediterranean College, I managed to register with the British Psychological Society as a Graduate Member, I have been working as an independent mental health professional with my private practice until today, Ι linked with other professionals in the Psychology and Mental Health field, I wrote two psychology books which have been officially published, and also, having an accredited (by...
Evangelos Kousiadis, BSc (Hons) Psychological Sciences & Counselling