Schools
School of Psychology
Bachelor's
Master's
Welcome to the School of Psychology
School of Psychology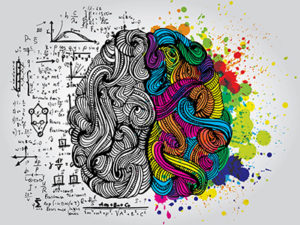 The School of Psychology at Mediterranean College has the greatest experience among Greek private Colleges in the provision of higher education programmes in Psychology. Currently it offers undergraduate, postgraduate and CPD programmes of study that cover the areas of Counselling and Psychology, Applied Psychology and Psychotherapy.
The School's mission is to promote students' personal and professional development. Also, to create psychologists and counsellors capable of promoting the lifelong development of individuals, groups and organisations, in any psychology field they may be occupied with.
STUDIES WITH BENEFITS
Academic Programmes that are recognised in Greece and also meet the requirements of the UK professional bodies (BPS, BACP, BABCP).
A wide network of 85 partner organisations – centres, associations, educational institutes, municipalities, NGOs, freelancers – that collaborate with the School and offer placement and voluntary places.
Multiple teaching & learning methods: lectures, workshops, tutorials, DVD-watching, role-plays, debates, group essays, exams, observation, therapeutic diaries, posters, presentations, individual research.
Support throughout the studies from a personal tutor as a means of promoting and applying a Personal Development Plan.
Knowing your own darkness is the best method for dealing with the darknesses of other people.
Carl Jung, (1875-1961) – Swiss psychologist




Courses
Bachelor's
BSc (Hons) Applied Psychology

Mediterranean is the leading College in Greece for Psychology and Counselling studies, since 1977. The course's content meets the requirements of the BPS (British Psychological Society) enabling graduates to apply for membership in the Society. The programme is professionally recognised in Greece and leads to a Psychologist practitioner status (via SAEP). It is the only undergraduate Psychology programme that...
Master's
MSc Cognitive Behavioural Psychotherapy (Adult)

The only psychotherapeutic CBT programme in Greece at Master's level. Graduates are eligible to apply for registration with the British Association of Cognitive & Behavioural Psychotherapy (BABCP, Level 2). Meets the academic standards for registration with the Hellenic Counselling Society and the European Association for Counselling (EAC) Includes 320...

MSc Integrative Counselling & Psychotherapy

The only Master of Science in Greece in Integrative Counselling and Psychotherapy. Students become student members of the British Association of Counselling and Psychotherapy (BACP) and upon graduation are eligible to apply for registration to the Register of Psychotherapistsof the BACP. Meets the academic standards for registration with the...
Testimonials
After completing my Bachelor's Degree in Psychology at the University of loannina and my further studies in Counselling at the Mediterranean College, I moved to the UK. After living and working in the Midlands for almost two years, I recently relocated in London in order to pursue graduate studies at the School of Life and Medical Sciences of the University College London. I am a Graduate Member of the British...
Ploutarchos Kourtidis, BSc (Hons) Applied Psychology
Three life– changing, enthralling and most productive years. My deepest gratitude to both professors and fellow students, who contributed to this adventure....
Panagiotis Makris, BSc (Hons) Applied Psychology
It has been along and adventurous journey going through this course with many difficulties pit falls hardships and stressful awaking nights; however we are out of the woods and home and dry, whatever doesn't kill you makes you stronger....
Lampros Kontogiannis, MSc Integrative Counseling Psychotherapy