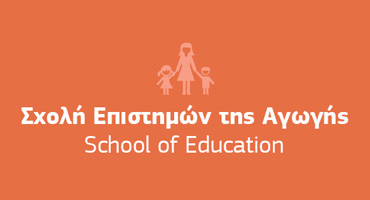 Προγράμματα




---
MA Education (TESOL): Teaching English to Speakers of Other Languages
TOP20 UK University postgraduate programme.

Blended or distance learning delivery.

Current pedagogy in the field of English language teaching.

A wide network of collaborating settings.

Course Information
The 2-year part-time MA Education (TESOL) programme is aimed at recent graduates or teachers and tutors who wish to work as highly qualified English language teachers in Greece and abroad. In particular, it develops students' knowledge and understanding of:
The linguistic processes involved in learning a second/foreign language
Responding to the learning needs of students from diverse linguistic environments
Modern pedagogical theories in the field of teaching English as a second / foreign language.
The programme is relevant to:
Holders of the Certificate of Proficiency in English (Cambridge, Michigan, etc.) or other professional qualification, with extensive experience in teaching English as a foreign language, in Greece or abroad
University or College graduates regardless of discipline, who want to build a career in the field of TESOL
Requirements for registration:
Copy of the latest certificate of studies (authenticated) *
CV (in English)
Letters of Recommendation (2)
Good knowledge of English (IELTS 6.5 level or equivalent)
Academic interview
Photos (4)
Copy of ID-card/ passport (authenticated)
*Candidates with no University degree are also encouraged to apply for the programme. Factors like professional qualifications, evidenced experience in education and indication of engagement in university studies, contribute to the admission of non-degree holders in the MA Education Programme.
The 2-year part-time programme MA Education (TESOL) comprises of six modules of 20 credits, out of which, four are core modules and two are specialization modules. It also includes the diploma thesis (Independent Study) during the second year that is supported by a tutor, on a topic closely related to the student's work interests. The programme content is practical and flexible, with the intention to enhance the professional specialization of the participants and integrate the already existing experiences and interests developed in the workplace. Through the modules, the participants will be provided with many interesting ideas and motives to think about their educational approach and practice and they will discover opportunities to improve their English language teaching skills.
According to the number of credits collected, the participants have the option to exit the programme and acquire intermediate qualifications, like the Postgraduate Certificate (60 credits) or the Postgraduate Diploma (120 credits).
Teaching on the MA programme includes both lectures, as well as other types of teaching and learning activities (e.g. student presentations, workshops, small-group activities). All modules are supported by our online learning environment, so that students can access materials online and support their independent study in between sessions.
Year 1
Fall Semester
Winter Semester
Summer Semester

Crafting your Masters Study

The Principles of English Language Teaching

Comparative Education

Language Learning Theory and Practice

Developing the Skills of the Specialist Practitioner

Evidence Based Practice

Year 2

Independent Study
Why choose to study for an MA Education in TESOL at Mediterranean College?
The University of Derby, according to the University rankings of Guardian (2019), is at the TOP20 of British Universities in Education studies, and is ranked 1st out of British Universities represented in Greece.
All the programmes of the College of Education at the University of Derby have been evaluated by Ofsted (Office for Standards in Education), and received the grade 'outstanding', the highest grade received as an educational organisation.
MA Education students participate in the annual «ΜA Education Works» conference organized by the University of Derby, as well as, in national and international conferences and symposia organised by the College during their studies.
Students can exit at any point during the programme of studies having gained 60 credits (Postgraduate Certificate), 120 credits (Postgraduate Diploma) or 180 credits (Masters Degree).
The programme has no written examinations. Students are evaluated through written work, oral presentations and portfolios.
Tutors on the course are Αccredited Lecturers at the University of Derby, for each module they teach. Mediterranean College upholds a systematic way of selecting, evaluating and professionally developing tutors so that students benefit from the highest possible quality of the teaching provided.
Students at the College of Education at MC participate actively in the MC Employability Scheme, that prepares them for a competitive entry in the field they wish to work in.
With the completion of the MA Education (TESOL), graduates are holders of a recognized Master's Degree from a high-ranking British University.
They are able to gain professional recognition for their degree through the Greek Organisation for recognition of Professional Qualifications
They are able to work as highly-qualified professionals in TESOL in:
a variety of educational institutions
Schools
FL institutions
NGOs
international summer schools, with both young and adult populations.
Furthermore, through the thorough scientific and research grounding received during the programme, they are able to continue to Doctoral study.
Testimonials
I would describe my course in the graduate programme as a unique and valuable experience, at both educational and personal level. The specialisation in the field of learning disabilities was the goal and the means was personal work and proper guidance from notable and valuable fellow-teachers. The completion of this journey combines the happiness of personal satisfaction and the joy for the beautiful moments I spent with new colleagues who...
Violeta Pavgerou, MA Education: Special Educational Needs & Disability
With the education I received from Mediterranean college and my wise professors, I am now ready to explore and teach, not only in schools but my children one day! Thank you for the wonderful years I!!!...
Tran Mychie, BA (Hons) Early Childhood Studies
NOTHING WORTH HAVING COMES EASY... The road to get the Master degree was not easy ... With effort, help and moral support from my family and my beloved friends and fellow students, I managed to complete my graduate studies. HARD WORK + DREAMS + DEDICATION = SUCCESS ...
Panagiota Kokkinou, MA Education: Special Educational Needs & Disability