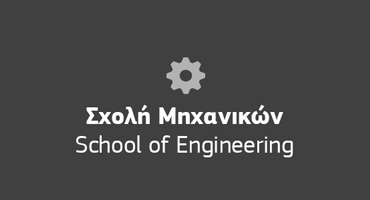 Schools
Welcome to the School of Engineering
The School of Engineering at Mediterranean College has been operating since 2005, opening the way to the provision of Engineering higher education courses in Greece. Currently, the School offers undergraduate and postgraduate programmes in Civil and Mechanical Engineering through a collaborative agreement with the University of Derby and is the first private School in Greece to offer undergraduate and postgraduate courses in Mechanical Engineering.
The content of the programmes is adjusted to the needs of the Greek and European market, so as to ensure that students acquire relevant and applicable knowledge for their professional practice. The high caliber of the teaching staff and the School's wide network of partner companies lead to an enriched learning process, where the latest industry developments and research findings are incorporated in teaching.
STUDIES WITH BENEFITS
Courses that can lead to professional recognition and practice, according to the requirements of UK Engineering Council, and with further study may also lead to full professional rights in Greece (chartered engineer status), as well as the first postgraduate programme in Renewable Energy Engineering in Greece.
Practical training in modern facilities, both at the College's in-house workshops and at the partner organisations state-of-the art labs.
Students have the opportunity to participate in research projects and conferences, come in contact with industry specialists and publish their work in academic journals.
The School of Engineering is a member of the European Engineering Education Community SEFI (Société Européenne pour la Formation des Ingénieurs), the organization that since 1973 has been actively supporting the quality of engineering education in Europe. In addition, it maintains an exclusive partnership in Greece with TWI (The Welding Institute), the world's largest research and technology organization in matters of mechanical processes and welding.
Scientists dream about doing great things. Engineers do them.
James A. Michener (1907-1997) - American Novelist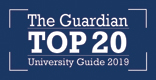 Courses
Undergraduate
MEng / BEng (Hons) Mechanical Engineering & Design

To 1o Bachelor Μηχανολογίας στην Ελλάδα. Νο1 στην Ελλάδα | TOP20 στη Βρετανία. Πενταετής κύκλος με ενσωματωμένο Master. Αναγνώριση σε Βρετανία & Ελλάδα....

MEng / BEng (Hons) Civil Engineering & Construction

No1 in Greece | TOP30 in the UK. Leads to an integrated Master's degree. Covers all Civil Engineering study fields. Worldwide professional recognition. ...
Postgraduate
MSc Renewable Energy Engineering

The only MSc in Renewable Energy Systems (RES) in Greek private education Focuses on the Greek RES industry needs. Develops highly sought-after knowhow and skills. Recognised degree by a TOP26 UK University....

MSc Mechanical Engineering and Design

TOP20 UK University in Mechanical Engineering. Designed in consultation with leading Organisations. Academic staff consists of active professionals & researchers. Modern facilities & labs. ...

MSc Civil Engineering and Construction

TOP30 UK University (Guardian Guide, 2020). Designed in consultation with leading Organisations. Academic staff consists of active professionals & researchers. Modern facilities & labs. ...
Testimonials
My experience at the College taught me many things that will help me in my professional career. Among those things are consistency and an ethical approach to the work place. I would like to take this opportunity to thank all my tutors for the excellent work they performed, which has made my studies painless, leaving a very pleasant experience and a feeling that my efforts were worthwhile....
Diogenis Vakontios, BSc (Hons) Mechanical Engineering
An exciting period of my life came to an end. It was three unforgettable years through which I gained the necessary knowledge on the subject of Mechanical Engineering. Among the various events, visits and workshops that I attended with my classmates, in a climate of cooperation and a common purpose, I completed my studies at Mediterranean College. There was a genuine cooperation between the College staff and students, who...
Aggelos Fois, BSc (Hons) Mechanical Engineering
I'd never go anywhere else, because I would be bored, there's so much things to do as a mature student, the college is amazing, the people are great and you never get bored!...
Andreas Lazarides, BSc (Hons) in Civil Engineering