Dr. Barouni Maria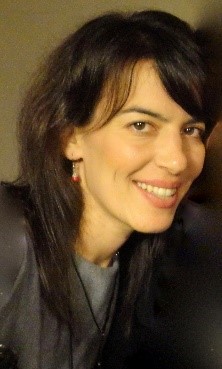 I have specialised in Linguistics and Education Management. I completed my bachelor studies at the University of Crete, at the Department of Philology, specialising in Linguistics. Afterwards, I pursued a master degree in Linguistics at the University of Utrecht. The second year of my MPhil program I visited Massachusetts Institute of Technology (MIT). My interest in Language and Education drove me to my second Master on Education Management at the University of Volos. I specialized in Education Policy and more precisely at the impact of Bologna declaration on tertiary education. I have recently submitted my PhD dissertation in Linguistics at the University of Crete. During my PhD studies, I visited University of Vienna and University of Stuttgart as a researcher, and participated in summer schools in Boston (co organized by Harvard and MIT), in Saint Petersburg (co organized by Univ. of Saint Petersburg and New York University) and in Czech Republic (Egg summer school). I received several scholarships during my BA, Master and PhD thesis (IKY, Merkouri Foundation, Dretakis scholarship a.o.).
Dr. Charitou Sophia

Sophia has a bachelor in Preschool Education (University of Athens), an M.A. in Special Education (University of Athens) and a PhD in Adapted Physical Education. She has worked at rehabilitation facilities for children with learning disabilities (intellectual disabilities, autism, dyslexia etc.). She is a research associate at the Laboratory of Adapted Physical Activity/ Developmental and Physical Disabilities. She participates in many research programmes relating to the evaluation of special populations (motor, cognitive and attitudes towards integration) and the evaluation of special education structures. She is an educator of adults and teaches subjects related to special education, motor and cognitive development and performance. She has participated in Greek and international conferences. She has also published research articles in scientific journals. Research interests: cognitive and motor development, screening motor disorders in infants, developmental disabilities (intellectual disabilities, autism spectrum disorders, developmental coordination disorder, attention deficit and hyperactivity disorder, special learning disorders).
Chatziaggelidou Maria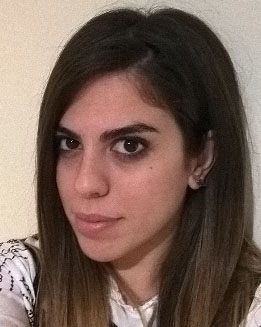 Maria Chatziaggelidou is a drama teacher specialized in kids. She graduated from the School of Drama, Faculty of Fine Arts of the A.U.Th., after completing her dissertation, titled "Educational Drama and its contribution in stress management for kids in early childhood. Theoretical and practical Application". She has worked as a drama teacher for kids in various private schools for early education and kids' workshops and has participated and aided in organizing kids' festivals and activities. For the past years, she has been working for the Drama Workshops for kids organized by the National Theatre of Northern Greece.
Dr. Chelioti Eleni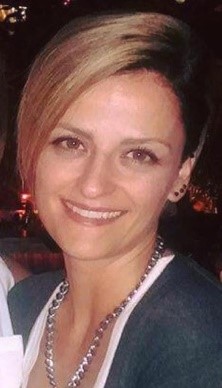 Eleni holds a BA (Hons) in Translation (French into English) and a Concentration in Italian from the University of Ottawa Canada, as well as an MA in Literature and Modernity from the University of Salford, UK. She was awarded her PhD in English, with a focus on contemporary Children's Literature, by the University of Birmingham, UK. During her academic career she worked mainly as a teacher and a translator. She has taught English, French and Italian to both children and adults, as well as courses in literature and essay writing at a graduate level. She has participated in and presented papers at conferences around the UK. She has written and published several short stories in international literary journals and currently also works as an English tutor.
Gantinas Theodoros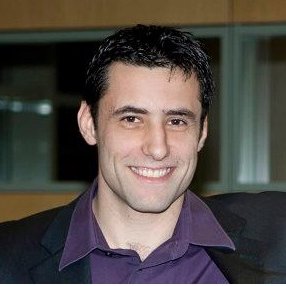 Theodoros Gantinas holds a BSc in Business Administration with minor in Philosophy from the American College of Thessaloniki (ACT), a BSc in Applied Psychology from the University of Derby, an MSc in Management of Innovation and Organizational Change from the University of Brunel and an MSc in Philosophy and History of Science from Kings College, London School of Economics (LSE) and University College London (UCL). During the period 2007-2009 he worked as a logistics manager in the "Makios Logistics" transport company and during 2009-1015 as a project manager in the international research programmes on artificial intelligence EuCogII and EuCogIII. He has taught Philosophy at an undergraduate level. He has done volunteer work in organisations such as "Arsis" and "Doctors of the World" and was external advisor to the private substance rehabilitation center "Pnoi stin Zoi". Presently he is being trained in cognitive-behavioral psychotherapy. He has participated in conferences with presentations and posters.
Gkaranis Andreas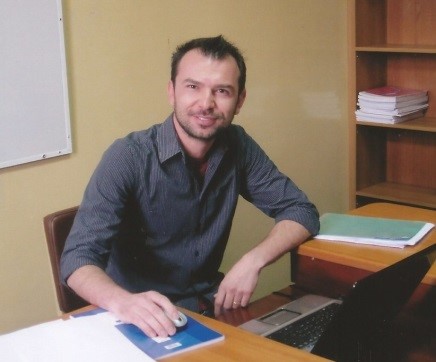 Andreas holds a degree in Philosophy and Education specialised in Education and a Master in School Education specialised in Special Education from the Aristotle University of Thessaloniki. He has worked as a SEN language teacher in centers for special education, in special schools and integration classes of the Ministry of Education. At the same time, he worked as an instructor at Prefectural Committee for Adult Training of Thessaloniki and at public Vocational Training Institutes, teaching courses related to special education. He was a member of a scientific group for psychosocial support of immigrants and repatriated students and for training teachers in research projects of the sector of Pedagogy at Aristotle University of Thessaloniki and National Confederation of People with Disabilities. His research actions and publications focus on special education and specific adjustments on the teaching methodology for effective teaching support and social integration of children with special educational needs and disabilities in school and society.
Dr. Gougousi Magdalene

Magdalene Gougoussi holds a BSc and a PhD in Psychology (University of Sunderland, UK in cooperation with the University of Crete, Greece). The main body of her work concerns the integration of quantitative and qualitative methodologies in health psychology and consumer behaviour. She has been teaching research methods and statistics and supervising projects for more than 10 years. She is currently teaching at Mediterranean College (in cooperation with Derby University). Her areas of interest include the integration of quantitative and qualitative methodologies, work psychology and consumer behaviour. Last but not least, Magdalene Gougousi is a certified Adults' Trainers, trained in The Principles of Adults' Education, in Vocational Education and Training, in Designing and organization and design of teaching to adults and minors and in School and EducationalPsychology.
Kalaitzi Christina, PhD c.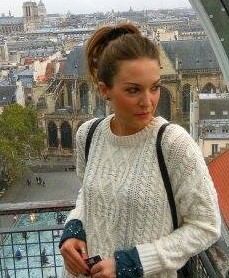 Christina is a social science researcher and a preschool educator. She graduated from the Department of Early Childhood Education, Aristotle University of Thessaloniki (AUTH) in 2006, while completing a wide range of seminars on early childhood studies, aesthetic education, children's literature and placements in early childhood education establishments in Thessaloniki. She completed her postgraduate studies in English and American Children's Literature, University of Reading UK, in 2007 and in Creative Writing, University of Western Macedonia Florina, in 2012. She is conducting a PhD research in Social Literacy and Creative Writing in Education at the Aristotle University of Thessaloniki, exploring renovations in creative approaches to the curriculum. She has conducted research and published widely in the areas of children's literature in education, social literacy and creative writing-based teaching approaches, and research methodology. She has worked in the private sector as a kindergarten teacher. She teaches in the Aristotle University's MA on Creative Writing in Education and as a substitute professor in the undergraduate programme of the Department of Primary Education AUTH. Over the last five years, she also teaches in AUTH's lifelong learning programme and she conducts children's literature, short story fiction and creative writing seminars at private and non-government organizations of Athens and Thessaloniki. She has worked in the Youth Foundation and Lifelong Learning Centre (INEDIVIM) as an instructor of creative writing. She has published children's literature and flash fiction in literary magazines and occupies with experimental short film animation. Since August 2016 she is a Programme Leader at the School of Education for at Mediterranean College Thessaloniki.
Dr. Katsarou Dimitra

Dimitra studied Classics in the Aristotle University of Thessaloniki. She has a Master of Science in Sports and Exercise Psychology from the University of Thessaly, a Master of Education in Adult Education from the Hellenic Open University and a Master of Arts in Special Education from the University of Nicosia. She is Doctor of Philosophy in Special Education of University of Thessaly and specialist in Down Syndrome. She is accredited lecturer in Adult Education and in College Education. She has worked in public schools in special education and has developed her own material in language development in children with intellectual disabilities. She has participated in several research programmes funded by the University of Thessaly, the National Technological University of Athens and the Information Society. At the time she is working on her post doctoral research cofounded by six universities of the European Union. She speaks four languages (English, French, Italian, Spanish) and the Greek sign language. She can also read and write in the Braille system. Besides her scientific publications and presentations in conferences, she has written and published eleven children's books and three theater plays. She is an associate lecturer at the University of Thessaly, the Aristotle University of Thessaloniki and the Hellenic Open University. Her research interests include intellectual disabilities, neurolinguistics, cognitive functions, autism, adult education, language development and genetic syndromes.
Kazouli Natalia, PhD c.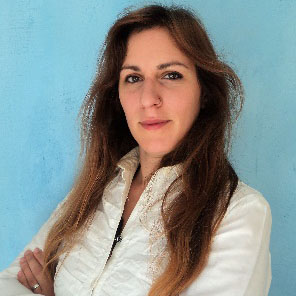 Natalia Kazouli holds a Bachelor's degree in Preschool Education and an MA in Applications of Psychology in Education in the field of Alternative Psycho-pedagogical Approaches from the University of Crete, with a one-year scholarship. She has worked as an educational coordinator and associate at private educational centres and at settings specialised in constructing and applying educational programmes for children and adolescents. Through her collaboration with Non-Governmental Organizations she holds the position of training manager at Colour Youth and the position of Sex Education specialist at Rainbow School. She demonstrates strong academic and scholarly activity through conference presentations, academic publications and independent qualitative inquiries. Her research interests focus on qualitative and art-based research methods regarding psycho-pedagogical issues and Sex Education.
Kiziridou Georgia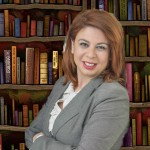 Georgia Kiziridou is a Developmental – School Psychologist, MSc, from Aristotle University of Thessaloniki. Since 2007, she is the owner of a multi-disciplinary centre of Speech, Learning and Behavioral Disorders. Also, she is lecturer at Mediterranean College of Thessaloniki and her main academic interests are Learning Difficulties, Assessment and Prevention – Health Promotion at schools. Since 2009, she is the co-founder of the company "Play-learning". The aim of the company is the creation and the e-commerce of special educational tools for students with speech and learning difficulties. She is the creator of the psycho-educational game "Let' s play with Emotions". Also, she is a qualified adult instructor from the Ministry of Education. She took part as a trainer in many adult educational projects (blended, e-learning, live projects) in a variety of fields, such as Family-Systemic Therapy, Gender and Equality, Personal Development, Conflict Management. Moreover, she had been working as school psychologist in public schools since 2012 through innovative actions supervised by the University of Thessaly (e.g. Psychological Support of Immigrant Students) and Ministry of Education (e.g. Member of the Interdisciplinary group as school psychologist for diagnosis, assessment and support for students with difficulties). Last but not least, her voluntary work has to do with Business Mentoring through the corporation of Alexandrion Technological Institute of Thessaloniki and the leadership of multicultural voluntary projects through the collaboration with the NGO ELIX. She is special secretary of the Panhellenic Association of School Psychologists, member of the Femine Greek Business Women, member of the Scientific Association for ADHD and Panhellenic Association of Special Educators.
Kongas Demetrios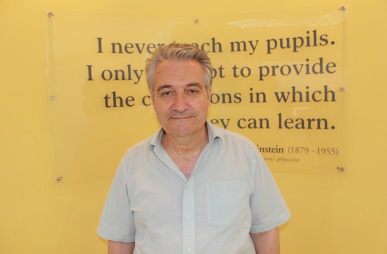 Demetrios holds a BA and an MA in Sociology from the University of Essex. His research interests are in the area of organizational theory, consumer behaviour, labour relations, industrial conflict, culture, leadership and education. He has written a book on organizational theory and personnel management and is currently writing books on consumer behaviour and sociology. Demetrios Kongas is the Programme Leader of Undergraduate Programmes in the School of Business at Mediterranean College, Athens, Greece, and responsible for teaching the modules Developing Personal Leadership, Understanding People in Organisations, Ethics and Social Responsibility, Consumer Bahaviour and International Entrepreneurship. He is also teaching Quality, Leadership and Management in the MA Education Leadership and Management programme.
Dr. Koutsoupidou Theano

Theano is the Head of the School of Education at Mediterranean College. Previous to her current post, she had been holding teaching posts at higher education institutions including the University of the Aegean, the University of Athens and the European University Cyprus, colleges, vocational training institutes, secondary schools and early childhood centres. She holds a PhD in Education and a PGCE of 'Learning and Teaching in Higher Education', both from the University of Surrey (UK) and a 1st Class Degree of Music Studies from the University of Athens, which was undertaken with scholarship by the State Scholarship Foundation. She is an active researcher involved in independent and collaborative projects. She currently undergoes research on musical play, funded by The Froebel Trust, UK. In 2006 she received the 'Young Researcher Award' by the European Society of the Cognitive Sciences of Music and in 2012 she was awarded by the Society for Education and Music Psychology Research and the Greek Ministry of Education for her research contribution. She is Fellow of the Higher Education Academy (UK), former Editorial Board Member of Arts Education Policy Review and Article Reviewer for major academic journals. Her research interests are in the field of early childhood education, teacher training, creativity and child development. She is certified adult educator by EOPPEP. .
Dr. Lamproukou Markella
Markella has completed her Doctorate in Counselling Psychology at Regent's University. She has also completed a Diploma in Clinical Hypnosis (HUUK) and a Graduate Certificate in Counselling Psychology (City University). Lastly, she has completed an MSc in Applied Psychology (Surrey University) and a BSc (Hons) in Psychology (Surrey University). Within these years she has developed an interest in teaching and while in the UK and Greece she has taught different seminars. The last 8 years, she has worked in various research projects and has been counselling clients of various ages within the private and public sector, including schools and hospitals in Greece and the UK. Currently, she works privately providing counselling and supervision and is an active researcher. She is registered with the Health and Care Professions Council as a Chartered Counselling Psychologist and teaches in Undergraduate and Postgraduate programmes at Mediterranean College.
Larentzaki Katerina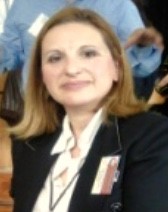 Katerina Larentzaki has studied in the School of Philosophy, Education and Psychology at the University of Athens with a specialization in Psychology and in the School of Educational Guidance and Special Needs, Victoria University of Manchester, where she acquired her Master's degree in Educational Psychology (M.Ed.). Since 2011 she has been working as a Philologist of Special Needs in Secondary Education. Since 1997, she has also been a Research Fellow in the Senior School of Pedagogic & Technological Education (ASPAITE) of Athens in the field of psycho-pedagogical training of teachers and undergraduate students and an Adjunct Teacher of Educational Psychology in Hellenic American University (HAU) in Athens. She has offered training and counseling services in Parents' Counseling Programs, organized by the Institute of Continuous Adult Education, as well as in secondary teachers' educational programs, organized by the Pedagogical Institute of Athens.
Lekka Elena

Elena Lekka is a graduate of the Psychology Department of the Panteion University of Athens, and holds a Master's Degree in Psychology of Education (MSc) from the University of London, UK. She has attended specialised courses in Special Education for Children with Disabilities & Special Educational Needs, with emphasis on practical training and intervention planning and support programmes (2nd Paediatric Clinic of the University of Athens). She has gained clinical experience working with children and adolescents in individual and group settings. She has worked as a psychologist in elementary schools being responsible for the assessment and support of students with special educational needs. She has also participated in research activities focusing on groups of uninsured cancer patients in collaboration with a cancer support NGO. She is a lecturer in the undergraduate programmes of the School of Psychology and the School of Education (HND & Bachelor) at Mediterranean College, where she teaches "Child Protection", "Early Emotional & Social Development", "The Growing Child", "Foundations of Emotional Education".
Dr. Loupou Eleni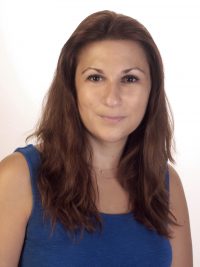 Eleni is a Clinical - Child Psychologist and has obtained her PhD and her MA at the University of Essex, in the field of Psychoanalytic Studies and her BSc in Psychology at the same university. She has been trained in observing and recording the developmental stages that an infant goes through (mother-infant observation Tavistock Clinic) as well as observing and recording the dynamics that develop in the family setting, (University of Essex, Center for Psychoanalytic Studies). Throughout her career she has been employed by private settings specialising in adult, child and adolescent therapeutic intervention. She was also employed by schools (Claydon Highschool) and a school-children's home (The Ryes School). Additionally, she was employed by North Essex Mental Health Partnership as an assistant child psychotherapist. In Academia, she has served as a Teacher Assistant, where she organised and held seminar groups for undergraduate and postgraduate students (University of Essex). She was also a coordinator of team supporting students with difficulties adapting to the University's environment (University of Essex). She has presented papers to European and international conferences.
Mousoura Tatiani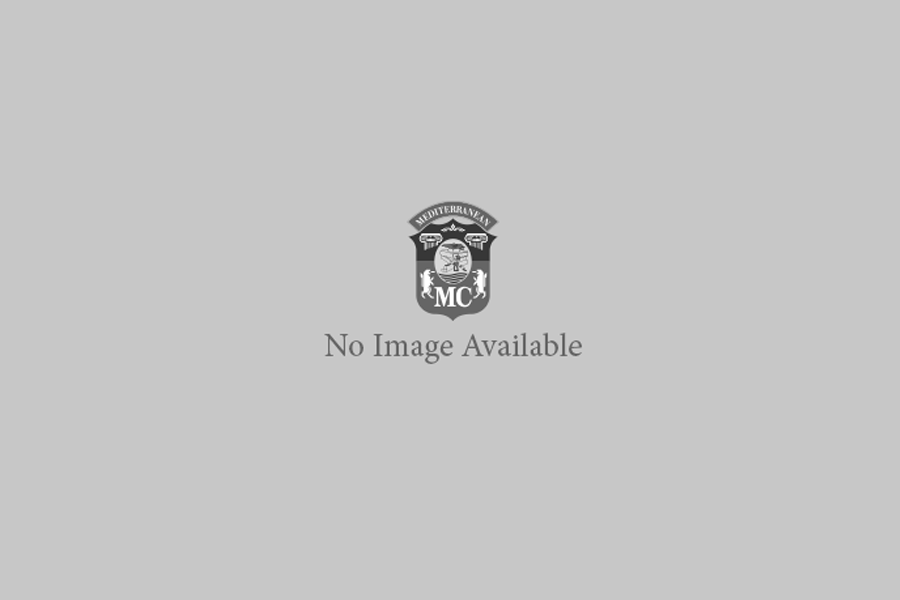 Tatiani Mousoura is a
Special Education Teacher
, with specialization in learning difficulties and is a
PhD Special Education candidate
in the Department of
Early Childhood Education
in the
University of Athens
(UoA). She holds a Philosophy–Pedagogy−Psychology first class degree from the
UoA
and two postgraduate diplomas; an MA in Special Education from the
UoA
and an MA in Psychology of Music from the
University of Sheffield
, UK. She is certified in the 'Braille' writing system from the
Education &
Remediation Centre for the Blind
in Athens and holds a degree in music 'Harmony' from the
National Conservatory of Athens
. Since 2008, she has been working in the fields of
Special & Intercultural Education
, both in the public and private sector. Tatiani's research, regarding learning difficulties in highest education system, has been published by 'Pedio' publishing company.
Dr. Nathanail Paschalia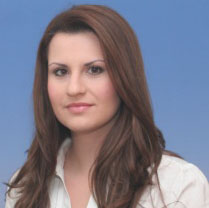 Paschalia Nathanail is a Doctor of Philosophy, with specialisation in Pedagogy of the Department of Philosophy and Pedagogy of the Philosophical School of the Aristotle University of Thessaloniki. The research interest of her dissertation focuses on improving the effectiveness of the educational work through the cooperation of all involved actors and especially the educational staff. She holds a degree in Philosophy - Pedagogy specialized in Pedagogy and a Master of Pedagogy specialized in Teacher Education and Training in the above department. In the framework of her undergraduate and postgraduate studies, she has completed a series of trainings on subjects related to Pedagogical Science, in particular School Education, Education Organization and Administration, Teacher Education and Training as well as Intercultural Education. She is a certified adult educator and in co-operation with the Foundation for Youth and Lifelong Learning (INEDIBIM) she teaches as a lecturer and educator courses related to Public Vocational Training Institutes (DIEK). Within the framework of a member of the faculty, she has taught undergraduate courses in Pedagogy (Introduction to Pedagogy, Microteaching etc) and has been a scientific member of research programs of the Pedagogical Department of the Faculty of Philosophy of the Aristotle University of Thessaloniki. She taught Greek as second in Sections of aid to the Greek language of foreign and repatriated students of the formal education of the Ministry of Education. She has worked in public schools as a tutor - a lecturer in the context of Additional Teaching Support and in the private sector in secondary education tuition. Her research interests are based on fields related to Pedagogical Science and in particular in her writings include a book and publications in the Pan-hellenic and international conferences. She has attended several educational seminars on Pedagogical Science, Adult Education and Intercultural Education.
Rozou Vana

Varvara (Vana) holds a BA in Philosophy, Pedagogy and Psychology of from the University of Athens and a BA in European Cultural Studies from the Hellenic Open University. She holds a Master of Education and a Master in Ethics (University of Athens) and is a PhD candidate at the same university. She has attended specialised courses in Professional Counselling (K.E.A.E.S.), at the Psychology Department of the University of Athens and has published articles in academic and scientific journals and conferences. Research interests: cognitive psychology, intercultural education, adult education, environmental ethics, bioethics, work ethics.
Sarantopoulou Margarita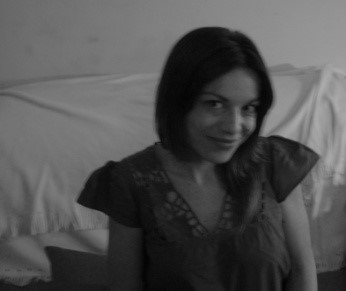 Margarita holds a BA in Visual Theories (University of East London) and an MA in Arts and Heritage Management (London Metropolitan University). In 2014, she graduated from the MA programme of the Department of Early Childhood Education of University of Athens, specializing in Education and Human Rights. In 2004, she began her working experience by designing and implementing educational programs for children of all ages. Since then, she has been working as a teacher of creative and artistic expression in museums and art workshops, while she has worked as a Supervisor of Programs in an Art Workshop and also as a Lecturer in private colleges. Her research interest focuses on alternative approaches of artistic learning that strengthens and activates all the inherent abilities of children such as critical thinking and watchfulness. A procedure which constitutes a powerful learning tool while through the acting learning, children changing from passive listeners into critics of artistic creation. The major aim of her educational programs is the reinforcement of child self-expression, the artistic search and the understanding of the art's social role in order to teach children to interpret and analyze images of the wider environment and to perceive the world in a multidimensional aspect.
Siafliaki Eleni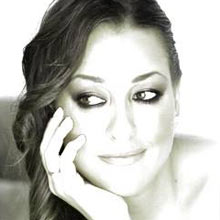 Eleni is a Business Psychologist. She holds a BSc (Hons) in Psychology from the University of Lincoln, an MSc in Occupational/Organisational Psychology from the University of Surrey and has been certified with Level A & B in Occupational Testing and Personality Measurement. She also holds a "Train the Trainer" Certificate relating to Workforce Development and Training and a diploma in Middle Management from the Hellenic Management Association (EEDE). She is a member of the British Psychological Society and Division of Occupational Psychology and accredited by the Greek General Directorate of Vocational Education and Training, as an instructor for The Special Fund for Employment and Vocational Training Unit programs. She has been involved in assessment centers as assessor and worked as an HR consultant focusing on selection and recruitment, employee counseling, employee satisfaction and workplace stress. She has conducted various organizational researches focused on employee health and safety, psychosocial risks, stress and organizational commitment and has made presentations on research methodology, selection interview at schools, colleges and local tv shows. In addition, she has more than 12 years experience as an HR executive in several international companies. She currently works in the private sector at the Human Resources Department as a corporate trainer and recruiter.
Dr. Triantafyllaki Angeliki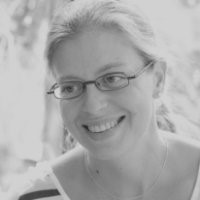 Angeliki is the MA in Education Programme Leader at Mediterranean College Athens. She holds a PhD and MPhil in Education and Educational Psychology from the University of Cambridge, Faculty of Education. In 2001 she graduated from the Department of Philosophy, Pedagogy and Psychology of the National and Kapodistrian University of Athens, where she specialised in Educational Theory and Practice. She has completed a wide range of seminars and workshops on child psychology, family health and special education, participating in placements in a range of special education Institutions in Greece. She currently teaches courses in Research Methodology, Psychology and Didactics at the Open University, the University of Nicosia and the University of Athens. She has taken part in international and European research projects and has been awarded by IKY and the British Academy for postdoctoral research on professional teacher development, music education, creativity in learning and teaching and new technologies, and learning and teaching in tertiary education. Her work has been published in a recent monograph (Routledge, UK), in collective volumes and in international scientific journals.
Zetou Natalia

Natalia holds a degree in Educational Science and Early Childhood Education from the University of Patras and an MA in Curriculum Pedagogy and Assessment from the Institute of Education, University of London. She has attended specialized seminars and conferences in current educational methodologies (Reggio Emilia Approach, High Scope Approach, Project Approach) in Greece as well as abroad and is a member of NAEYC (National Association of Early Years Children) in the USA. Natalia has also attended a 450-hour seminar entitled "Special Needs Education: Learning Difficulties –Dyslexia" at the University of Athens. She was employed as a kindergarten teacher and in Charge of Curriculum in private kindergartens for many years. During the past few years, she is instructing future teachers on pedagogy. Furthermore, she is member of the team who founded and runs a series of seminars intended for parents of pre-school children. It focuses on positive discipline and is entitled 'Happy Parents = Happy Kids'. Recently, she published two books with prewriting activities for kindergarten children entitled 'Pencil in hand', available from Patakis Publishers. She has also designed and curated pedagogical material for Chios Mastiha (The box of mastiha).