Dr. Charitou Sophia

Sophia has a bachelor in Preschool Education (University of Athens), an M.A. in Special Education (University of Athens) and a PhD in Adapted Physical Education. She has worked at rehabilitation facilities for children with learning disabilities (intellectual disabilities, autism, dyslexia etc.). She is a research associate at the Laboratory of Adapted Physical Activity/ Developmental and Physical Disabilities. She participates in many research programmes relating to the evaluation of special populations (motor, cognitive and attitudes towards integration) and the evaluation of special education structures. She is an educator of adults and teaches subjects related to special education, motor and cognitive development and performance. She has participated in Greek and international conferences. She has also published research articles in scientific journals. Research interests: cognitive and motor development, screening motor disorders in infants, developmental disabilities (intellectual disabilities, autism spectrum disorders, developmental coordination disorder, attention deficit and hyperactivity disorder, special learning disorders).
Chatziaggelidou Maria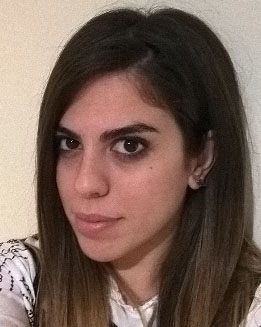 Maria Chatziaggelidou is a drama teacher specialized in kids. She graduated from the School of Drama, Faculty of Fine Arts of the A.U.Th., after completing her dissertation, titled "Educational Drama and its contribution in stress management for kids in early childhood. Theoretical and Practical Application". She has worked as a drama teacher for kids in various private schools for early education and kids' workshops and has participated and aided in organizing kids' festivals and activities. For the past years, she has been working for the Drama Workshops for kids organized by the National Theatre of Northern Greece.
Dr. Diomi Georgia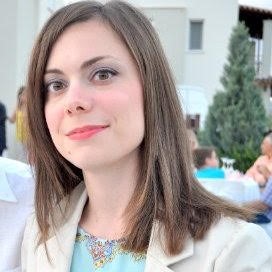 Dr Georgia Diomi is a graduate of the Department of English Language and Literature of the University of Athens. She holds a Master's degree (MA) with merit in English Literature from the University of Birmingham, and a PhD in English Literature from the University of Athens. She has presented papers on Victorian and late-Victorian literature in numerous symposiums, such as the Annual Symposium of English Studies and the European Symposium of Literature and Culture, while, recently, one of her papers was published in the Journal of the European Association for American Studies. She is the Language Centre Coordinator at Mediterranean College, and a lecturer both at an undergraduate (ESP & EAP) and postgraduate level (MA Education - TESOL). Research interests: Victorian and Edwardian literature and culture, science, philosophy, and women's writing
Gantinas Theodoros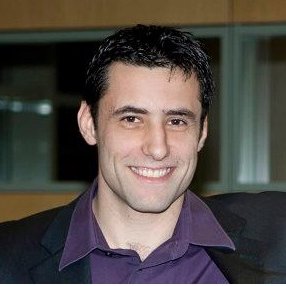 Theodoros Gantinas holds the degree of BSc in Business Administration with minor in Philosophy from the American College of Thessaloniki (ACT), a degree of BSc in Applied Psychology from the University of Derby, a MSc in Management of Innovation and Organizational Change from the University of Brunel and a MSc in Philosophy and History of Science from Kings College, London School of Economics (LSE) and University College London (UCL) and he is trained in cognitive-behavioral psychotherapy in the Hellenic Association for Behavioral Research - Macedonian Branch. He has worked as project manager in the international research programs on artificial intelligence EuCogII and EuCogIII. He also worked as tutor of Philosophy in ACT's Bachelor Degree. He has done volunteer work in organizations such as "Arsis" and "Doctors of the World" and was external advisor to the private substance rehabilitation center "Pnoi stin Zoi". Presently, he works privately as a psychologist-psychotherapist.
Research interests
: Philosophy of the cognitive sciences, the effect of corporal punishment on later development, the combination of different psychotherapeutic models.
Gkaranis Andreas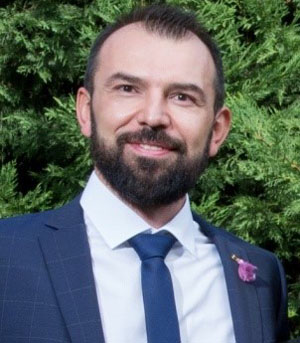 Andreas Gkaranis holds a degree in Philosophy and Education specialized in Education and a Master in School Education specialized in Special Education from the Aristotle University of Thessaloniki. He has worked as a SEN language teacher in centers for special education,in special schools and integration classes of the Ministry of Education.At the same time, he worked as an instructor at Prefectural Committee for Adult Training of Thessaloniki and at public Vocational Training Institutes, teaching courses related to special education. He was a member of a scientific group for psychosocial support of immigrants and repatriated students and for training teachers in research projects of the sector of Pedagogy at Aristotle University of Thessaloniki, Aegean University, School of Pedagogical and Technological Education and National Confederation of People with Disabilities.
Research interests
: Teaching methodology, adaptations and modifications in Special Education, Social integration of children with special educational needs and disabilities in school and society.
Dr. Gougousi Magdalene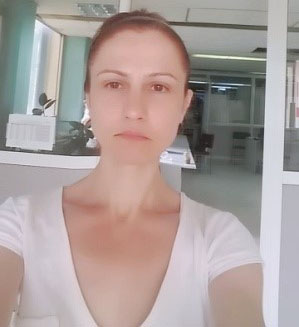 Magdalene Gougoussi holds a BSc and a PhD in Psychology (University of Sunderland, UK in cooperation with the University of Crete, Greece). The main body of her work concerns the integration of quantitative and qualitative methodologies in health psychology and consumer behaviour. She has been teaching research methods and statistics and supervising projects for more than 10 years. She is currently teaching at Mediterranean College (in cooperation with Derby University). Her areas of interest include the integration of quantitative and qualitative methodologies, work psychology and consumer behaviour. Last but not least, Magdalene Gougousi is a certified Adults' Trainers, trained in The Principles of Adults' Education, in Vocational Education and Training, in Designing and organization and design of teaching to adults and minors and in School and Educational Psychology.
Research interests
: integration of quantitative and qualitative methodologies, work psychology and consumer behavior, educational psychology.
Dr. Kalaitzi Christina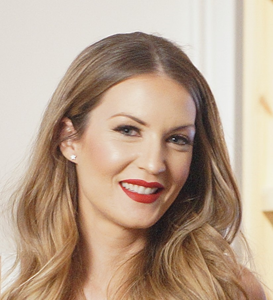 Christina Kalaitzi is an Early Years Researcher. She is specialized in English and American Children's Literature and Creative Writing in Education. Her doctoral research investigates the development of narrative skill through the combined use of narrative elements. She has published papers in the areas of children's literature, social literacy and creative writing-based teaching approaches, creative approaches to the new curriculum and teaching interventions. Her latest published scholarly textbook approaches the development of narrative skill in the early years through a specially designed teaching intervention. She works as a Visiting Lecturer in the Master's Programme "Science of Education: Creative Writing in Education" of the Aristotle University of Thessaloniki.
Research interests
:development of narrative skill, children's literature, social literacy & creative writing-based teaching approaches, creative approaches to the new curriculum, teaching interventions
Dr. Katsarou Dimitra

Dimitra Katsarou received her BSc degree in Classics in Aristotle University of Thessaloniki, herthree MSc degrees in adult education, psychology and special educationfrom Hellenic Open University, University of Thessaly and University of Nicosia and her PhD in language development in Down Syndrome from University of Thessaly. Her post Doc thesis is cofounded by six countries and five universities. Dr. Katsarou has a strong publication record in peer reviewed scientific journals and conference proceedings and teaches as lecturer on contract in Hellenic Open University, University of Nicosia and University of Thessaly.
Research interests
: neurolinguistics, genetic syndromes, language development, autism, special education
Kazouli Natalia BSc, MA – Preschool Educator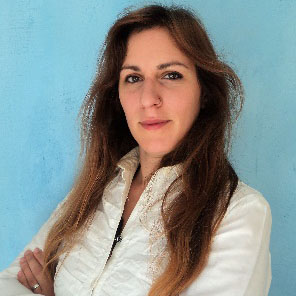 Natalia Kazouli holds a Bachelor's degree in Preschool Education and an MA in Applications of Psychology in Education in the field of Alternative Psycho-pedagogical Approaches from the University of Crete. She has worked as an educational coordinator and associate at private educational centers and at settings specialized in constructing and applying educational programs. Through her collaboration with Non-Governmental Organizations she holds the position of training manager at Colour Youth and the position of Sex Education specialist at Rainbow School. Research interests: qualitative and art-based research methods regarding psycho-pedagogical issues and Sex Education.
Kongas Demetrios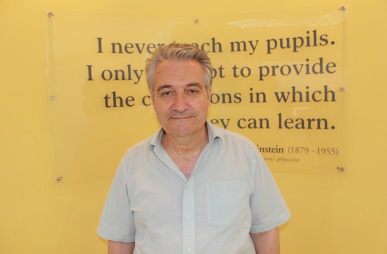 Demetrios holds a BA and an MA in Sociology from the University of Essex. His research interests are in the area of organizational theory, consumer behaviour, labour relations, industrial conflict, culture, leadership and education. He has written a book on organizational theory and personnel management and is currently writing books on consumer behaviour and sociology. Demetrios Kongas is the Programme Leader of Undergraduate Programmes in the School of Business at Mediterranean College, Athens, Greece, and responsible for teaching the modules Developing Personal Leadership, Understanding People in Organisations, Ethics and Social Responsibility, Consumer Bahaviour and International Entrepreneurship. He is also teaching Quality, Leadership and Management in the MA Education Leadership and Management programme.
Dr. Koutsoupidou Theano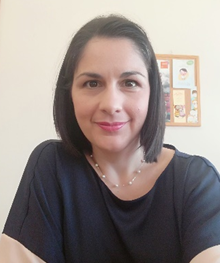 Theano Koutsoupidou holds a PhD in Education and a PGCert of 'Learning and Teaching in Higher Education', both from the University of Surrey (UK). She has also completed music studies at the University of Athens and the National Conservatory. Since 2006 she has been holding teaching posts at universities (University of the Aegean, University of Athens, European University Cyprus), for both face to face and distance learning programmes, colleges, vocational training institutes, secondary schools and early childhood centres. She also has experience in professional development and lifelong learning programmes. She has been involved in several independent and collaborative projects and her work has been published at numerous scientific journals, international conference proceedings and edited volumes. For her research she has received awards from the Greek Ministry of Education, ESCOM, SEMPRE and the Froebel Trust. She acts as examiner and academic advisor for the Institute of Educational Policy and the National Organisation for the Certification of Qualifications and Vocational Guidance. She is Fellow of the Higher Education Academy (UK) and certified adult educator by EOPPEP. Research interests: teacher initial and further training, creativity and development, arts in preschool education, integrative teaching, learning and teaching in HE, lifelong learning .
Dr. Lamproukou Markella Psychologist-Psychotherapist
Markella Lamproukou has completed her Doctorate in Counselling Psychology at Regent's University, a Diploma in Clinical Hypnosis (HUUK) and a Graduate Certificate in Counselling Psychology (City University). She holds an MSc in Applied Psychology and a BSc (Hons) in Psychology (Surrey University). She has worked in various research projects and has been counselling clients within the private and public sector, in Greece and the UK. Currently, she works privately providing counselling and supervision and is an active researcher. She is registered with the Health and Care Professions Council as a Chartered Counselling Psychologist.
Larentzaki Katerina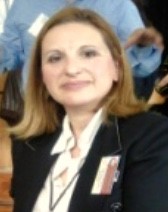 Katerina Larentzaki has graduated from the Department of Philosophy, Education and Psychology of the Kapodistrian University of Athens with a specialization in Psychology. Her postgraduate studies were completed at the University of Manchester, where she obtained a Master's degree in Educational Psychology from the Department of Educational Guidance and Special Needs. Since 2011 she has been working as a special education philologist in public secondary schools. Also, since 1997 she has worked as scientific associate at the Higher Education Pedagogical Institute of ASPAITE, Athens, as well as a Lecturer at the Hellenic American College in the field of Educational Psychology. Additionally, she has specialized and worked as a group counsellor with parents and secondary school teachers under the guidance of the Ministry of Education in cooperation with state organizations such as IDEKE and the Pedagogical Institute. Research interests: psychology in education, special education, inclusion of students with SEND in general education settings.
Lekka Elena

Elena Lekka is a graduate of the Psychology Department of the Panteion University of Athens, and holds a Master's Degree in Psychology of Education (MSc) from the UCL Institute of Education. She attended specialized courses in Special Education for Children with Disabilities and Special Educational Needs (2
nd
Pediatric Clinic of the University of Athens). She has worked as a psychologist in elementary schools being responsible for the assessment and support of students with special educational needs. She has also participated in research activities focusing on groups of uninsured cancer patients in collaboration with a cancer support non-governmental organization. She has worked at a social and psychological support centre for children and families and is responsible for the support of students with learning difficulties. Finally, she is a lecturer for the programmes of the School of Psychology and School of Education at Mediterranean College. Research Interests: learning difficulties, emotional resilience, emotional well-being and aspirations in children and adolescents, parenting styles and attachment, inclusion
Dr. Loupou Eleni, Child Psychologist-Psychotherapist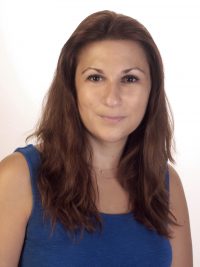 Eleni Loupou, has obtained her PhD and MA at the University of Essex in the field of Psychoanalytic Studies and her BSc in Psychology. She has been trained in observing and recording the developmental stages that an infant goes through (mother-infant observation Tavistock Clinic) as well as observing and recording the dynamics that develop in the family setting, (University of Essex, Center for Psychoanalytic Studies). Throughout her career she has been employed by private settings specializing in adult, child and adolescent therapeutic intervention. She was also employed by schools (Claydon Highschool) and a school-children's home (The Ryes School).
Dr. Nathanail Paschalia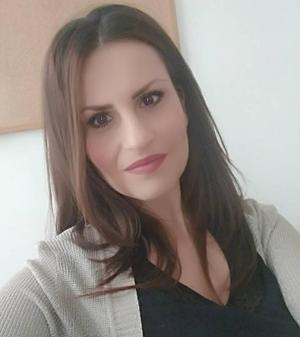 Paschalia Nathanail received her BSc, MSc and her PhD degree in Pedagogy from the Faculty of Philosophy and Pedagogy from the Aristotle University of Thessaloniki and her second MSc degree in Teaching of Greek as a Second/Foreign Language from the University of Nicosia. As a Certified Adult Teacher, she teaches literacy and pedagogy at Public Vocational Training Institutes (PVTI). She has worked in public schools (Additional Teaching Support) and she also taught the Greek language as a second to immigrants and repatriates. Her research interests focus on Pedagogy (School Education, Organization and Management of Education, In service-education of teachers and Intercultural Education) and her scientific work includes a book and publications in peer-reviewed journals and publications.
Research interests
: School Education, Organization and Management of Education, In service-education of teachers, Intercultural Education
Dr. Papadopoulos Athanasios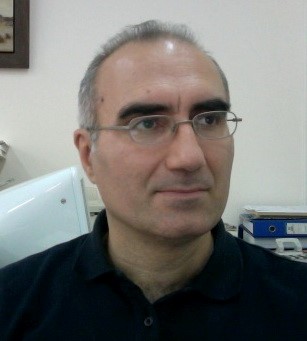 Athanasios Papadopoulos studied Primary Education at the Pedagogical Department of Athens University and received a Master's degree and a Doctorate in Special Education from the University of Manchester, UK. He started his teaching career as a special school educator and currently works as a learning support teacher in primary education. He also teaches at Mediterranean College (MA ISEND) and supervises postgraduate teaching practice at Harokopio University, Athens. He has taught courses on special and inclusive education at Marasleio Teacher Training School and other Higher Education Institutions and has instructed numerous in-service training seminars on special needs and language education. He has published work in journals, collective volumes and conference proceedings and has co-written the Greek language textbooks of 3
rd
grade as well as the National Curriculum for pupils with mild and moderate intellectual disabilities. Research interests: inclusive education, learning difficulties, curriculum development, differentiated teaching, language education
Rozou Vana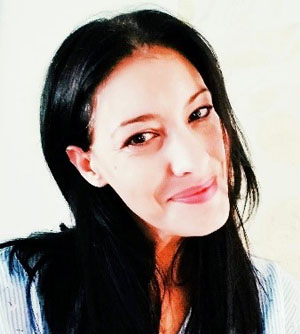 Vana Rozou holds a BA in Philosophy, Pedagogy and Psychology of from the University of Athens and a BA in European Cultural Studies from the Hellenic Open University. She holds a Master of Education and a Master in Ethics (University of Athens) and is a PhD candidate at the same university. She specializes in teaching Greek as a foreign language and intercultural education/minority education (University of Democritus Thrace). Additionally, she has attended specialised courses in Professional Counselling (K.E.A.E.S.), at the Psychology Department of the University of Athens and has published articles in academic and scientific journals and conferences. Research interests: adult education, environmental ethics, intercultural education
Siafliaki Eleni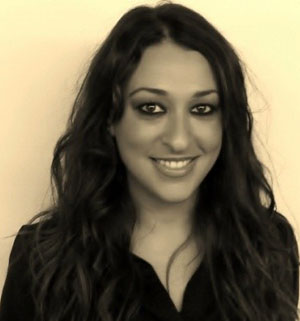 Eleni Siafliaki is a Business Psychologist. She holds a BSc (Hons) in Psychology from the University of Lincoln, an MSc in Occupational/Organisational Psychology from the University of Surrey and has been certified with Level A & B in Occupational Testing and Personality Measurement. She also holds a "Train the Trainer" Certificate relating to Workforce Development and Training and a diploma in Middle Management from the Hellenic Management Association (EEDE). She is a member of the British Psychological Society and Division of Occupational Psychology and an instructor for The Special Fund for Employment and Vocational Training Unit programs. She has been involved in assessment centers as assessor and worked as an HR consultant. She has conducted various organizational researches focused on employee health and safety, psychosocial risks, stress and organizational commitment. She currently works in the private sector at the Human Resources Department as a corporate trainer and recruiter.
Research interests
: employee health and safety, psychosocial risks, working stress and organizational commitment
Dr. Triantafyllaki Angeliki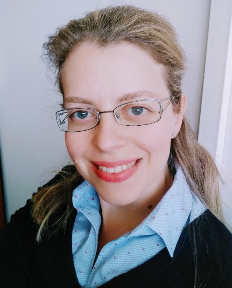 Dr. Angeliki Triantafyllaki is Programme Leader for postgraduate programmes at the School of Education: MA Education (Leadership and Management / TESOL) & ΜΑ Inclusion and SEND. She is a graduate of the University of Cambridge (PhD, MPhil) and the Department of Philosophy, Psychology and Pedagogy (BA) of the National and Kapodistrian University of Athens. For the past ten years she has worked as a researcher and lecturer in Universities in Greece and abroad and has participated in a series of seminars and professional development courses in child psychology, family health, as well as special educational needs, with placements in a range of SEND units in Athens. She has taken part in international and national research programmes and was awarded by the Greek State Scholarship Foundation and the UK British Academy for her postdoctoral research. Research Interests: inclusive education and differentiated teaching, research methodologies in education, arts education in formal and informal settings, new technologies in special and mainstream education, adult education and lifelong learning