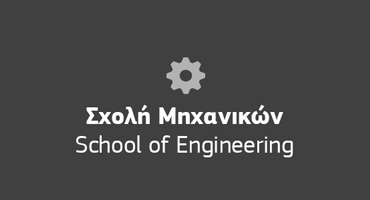 Προγράμματα




---
MSc Renewable Energy Engineering
The only MSc in Greece in Renewable Energy Systems (RES) and Hydrogen Technologies.

Focuses on the Greek RES industry needs.

Develops highly sought-after knowhow and skills.

Recognised degree by a TOP26 UK University.

Renewable Energy is the Future
Following the increased interest in developing and using renewable and sustainable energy sources, Mediterranean College offers a postgraduate degree in Renewable Energy Systems. Check out students' testimonials and learn more about the programme.
We.Need.Change.
Supported by
Course Information
From solar and wind energy, to geothermal and small hydropower, and from bioenergy to fuel cells and hydrogen technologies, everywhere in the world around us there is abundantly available energy that is renewable and, practically, inexhaustible. The exploitation of this renewable energy potential is not only our obligation to the environment and the planet but also a great scientific, technological, and economic challenge now and in the immediate future. The market for renewable energy systems and technologies is growing rapidly around the world.
In Greece, the decade 2020 – 2030 is expected to be the decade of RES, as the National Plan for Energy and Climate, to which the country is committed, will mobilize great private and public investments to replace conventional power stations with a new power generation mix.
The MSc Renewable Energy Engineering provides you with the necessary knowledge and skills to join the world of RES and prepare your professional career in this cutting-edge field. If you see your professional future in the modern energy sector, then this program is for you.
The course is designed in collaboration with the University of Derby, TOP26 UK University (Guardian University Guide 2020). Its presence in the heart of the English industry and its connection with giant companies such as Toyota, Rolls Royce, Bombardier, and JCB, has established it as a university of high innovation, cutting-edge research, and degree programs that respond to current market needs.
What you will study
This programme helps students acquire the knowledge and develop competencies and skills in the analysis, design, and implementation of renewable energy systems and hydrogen technologies. Students familiarize themselves with basic concepts and principles, as well as advanced modeling, design, and development of photovoltaic systems, wind power stations, biomass utilization, small hydropower plants, geothermal energy, etc.
At the same time, it helps them understand the challenges of RES integration in the wider power generation system and introduces them to modern energy fields, such as smart electricity grids and energy storage systems.
The curriculum offers training in the fundamentals of energy economics, mainly in the form of methods and tools for evaluating small-scale energy investments. Also, students can specialize in areas such as hydrogen technologies, energy conservation and rational use of energy (mainly) in the building stock and the development and maintenance of RES units.
The programme finally allows students to conduct research work, under the supervision of experienced faculty members, which can lead to publication in international conferences or academic journals or be used by partner companies in the design or construction of real projects.
We have the longest experience in the sector, being the first College in Greece to offer a Mechanical Engineering university degree.
This is the only postgraduate study programme in Renewable Energy Sources (RES) and Hydrogen Technologies in Greek private education.
Our MSc degree is awarded by the top-ranked UK university in Greece and TOP26 University in the UK (Guardian Guide, 2020).
It has a clear orientation to the real needs of the Greek RES market and links to green energy companies.
The programme responds to the needs of working professionals: flexible or blended study, assessment through project-based assignments.
You will be taught by experienced lecturers, active professionals, and research Engineers specialising in RES and Hydrogen Technologies.
You will develop the necessary technical skills for a career in the sector in Greece & abroad.
You will conduct your own original research, with the opportunity of publication in the proceedings of international conferences and scientific journals.
We accept applications throughout the year until all available positions are filled. As this is a postgraduate programme of a high demand with a maximum number of participants, we encourage you to submit your application early.
We offer multiple tuition payment plans and scholarships based on academic achievement, as well as professional and socioeconomic criteria.
Our master's degrees are selected by dozens of companies each year for the training of their executives. We provide the possibility of corporate financing of your programme of study through LAEK – OAED (0.24) and offer special tuition discounts to cooperating companies or for the attendance of several employees from the same company.
Contact us today and find out about the curriculum and tuition opportunities. Our Admissions Office advisors will give you all the necessary information about the programme as well as the application and registration process.
Admission Requirements
The MSc Renewable Energy Engineering is ideal for you if you hold an undergraduate degree in any Engineering discipline or any related field with strong technical content. If you do not have the formal qualifications but have proven technical experience as a professional, we encourage you to apply to the programme.
The required level of English corresponds to IELTS 6.5 (B2 +) or equivalent. If you do not have a language proficiency certificate, you will be taking the College English Language Test.
You will be asked to submit a CV, letters of recommendation from employers or teachers and you will be invited to an academic interview with the Programme Leader.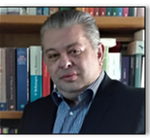 Yannis Caralis, Programme Leader, MSc Renewable Energy Engineering
An Electrical Engineer, graduate of the NTUA with research experience in Energy Policy. He worked as a Consultant for European Union's Technical Assistance projects. Former Director General of SESMA, the Hellenic Association of Management Consulting Firms, former Secretary General of the Hellenic Association for the Cogeneration of Heat and Power (member of COGEN Europe). He has worked as a Senior Consultant with public institutions and private organizations in Greece and abroad, central government ministries and agencies and local authorities and their agencies in Greece and several EU member-states. He has extensive professional experience in international project development in Vocational Education and Human Resources Development and Management.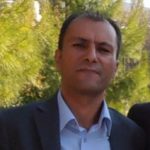 Dr. George Anastasopoulos
Mechanical Engineer, graduate of the Department of Mechanical Engineering at the University of Patras, he holds a PhD from the same University. He has taught in several Higher Education Institutions (University of Patras as a Laboratory Associate, and as Lecturer at the School of Engineering, University of Peloponnese, TEI Stereas Elladas, and ASPAITE) and in Professional and Vocational Education. He works as a consultant in the private sector and in the industry as project manager and energy expert. He has participated in national and international research projects in the area of monitoring of structural integrity and in the field of energy management and eco-design. He has 27 scientific publications in scientific journals and in national and international conferences. He is a member of the Technical Chamber of Greece (TEE-TCG) and the Hellenic Society of Mechanical and Electrical Engineers (PSDMH).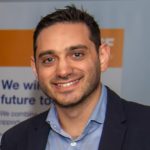 Konstantinos Aspiotis, PhDc.
Geology graduate of the National and Kapodistrian Univer­sity of Athens (NKUA). He completed his studies in 2013 with an MSc specialization in Material Science and Tech­nology, from the National Technical Univer­sity of Athens (NTUA). He has recently completed and submitted his doctoral dissertation to the School of Chemical En­gineer­ing at NTUA. As a researcher, he has been involved in numerous research projects, dealing with industrial minerals, materi­als science, smart materials (self-healing and self-cleaning cementitious materials), modeling pro­cess, soil and rock mechanics and in the petroleum industry.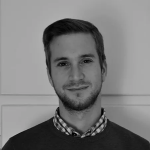 George Mitsopoulos, PhDc.
Mechanical Engineer, graduate of the National Technical University of Athens (NTUA) with specialization in Renewable Energy technologies application in the built environment. He plans and implements private projects and is also involved in planning and implementing of co-funded, European research projects (Interreg, MED, EEA Grants, Horizon, etc.), which entails innovative projects in buildings and infrastructures of the public sector. He has completed over 120 energy surveys. He is a PhD candidate in the School of Engineering at the NTUA, specializing in nZEB building modelling, and he also holds two postgraduate degrees in Energy and in Business Administration. He has more than 18 publications in international journals and conferences and speaks English and German.
Testimonials
My experience at the College taught me many things that will help me in my professional career. Among those things are consistency and an ethical approach to the work place. I would like to take this opportunity to thank all my tutors for the excellent work they performed, which has made my studies painless, leaving a very pleasant experience and a feeling that my efforts were worthwhile....
Diogenis Vakontios, BSc (Hons) Mechanical Engineering
An exciting period of my life came to an end. It was three unforgettable years through which I gained the necessary knowledge on the subject of Mechanical Engineering. Among the various events, visits and workshops that I attended with my classmates, in a climate of cooperation and a common purpose, I completed my studies at Mediterranean College. There was a genuine cooperation between the College staff and students, who...
Aggelos Fois, BSc (Hons) Mechanical Engineering
I'd never go anywhere else, because I would be bored, there's so much things to do as a mature student, the college is amazing, the people are great and you never get bored!...
Andreas Lazarides, BSc (Hons) in Civil Engineering