Dr. Angouras Vassilis

Vassilis Angouras studied Political Science and Public Administration in the University of Athens and holds a Ph.D. and a Master of Science in Social Science from the University of Edinburgh plus an executive Master in Healthcare Administration from the Conservatoire National des Arts et Métiers of Paris. Since 1995 he has worked in various positions in the private and public healthcare sector in Greece either as a business consultant, either as a business unit manager or as head of hospital. Over the years he has headed four NHS hospitals and now serves as a special advisor to the Minister of Health. Outside the healthcare sector, he has also worked for the Hellenic National Telecommunications and Postal commission. Teaches: Health systems management.
Bilios Nikolaos
Chief Marketing Officer GX Blocks Energy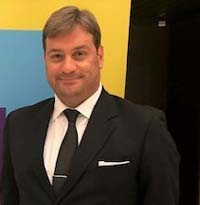 Mr. Bilios is a senior executive with years of experience in the public and private sectors in Greece and abroad. He has worked as a Strategic and Communication Advisor, Digital Marketing Strategies and Corporate Projects, designing and formulating campaign strategies for companies such as Saatchi & Saatchi (London), The Newtons Laboratory (Greece) and others. He has also worked as a Special Adviser to the Greek Government (Minister of State 2009-2013), Project Manager for Hellenic SA. In recent years, he has been Special Adviser to the Secretary General of the Hellenic Tourism Organization (EOT). Mr. Bilios is a holder of a BSc Social Sciences, Social and Political Sciences graduate, from Royal Holloway & Kings College, holds a MSc New Media, MSc Political Sociology, and MPhil Government from the London School of Economics (LSE) and is a Marshall Memorial Fellow of the German Marshall Fund of the USA (www.gmfus.org).
Dimopoulos George
Business Consultant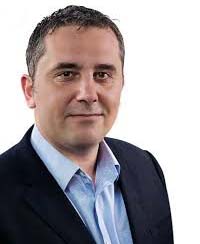 George holds a bachelor's degree in business administration from Sunderland University and an MBA in Corporate Finance and Marketing, from Stirling University. He has more than 15 years of experience in management, consulting, EU funding and he is a guest lecturer for 20 years at the University of Western Attika, Cardiff University and University of Derby. He has managed complex projects involving many stakeholders and has managed to reconcile and overcome difficult, time-pressing situations. He believes that strategy and philosophy assisted by an innovative educational framework is going to help students to be able to think creative and innovative and offer new ways for breakthrough growth and development in the chosen fields of engagement.
Drosou Afroditi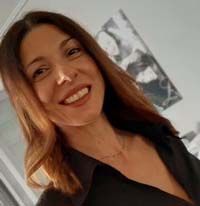 Finance, Τax and Audit Manager with experience in designing, structuring and tutoring of business seminars in different sectors including finance, management & business skills. With over 14 years of working experience in multinational/multicultural companies. Coach accredited by ICF. She is also an adult educator accredited by National Kapodistrian University, member of Greek adult educators' registers (EKPA, LAEK-OAED, EKDDA).
Georgoulopoulou – Rentzepis Cleopatra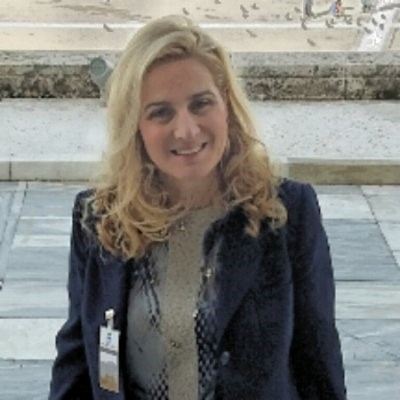 Mrs. Cleopatra Georgoulopoulou – Rentzepis has a Bachelor Degree from the National University of Athens -Department of Economic Sciences and a Master of Sciences in Finance from Georgia State University, Atlanta, Georgia (Dean's List). From 1992 to 1999, she served in managerial positions in two International Banking Institutions in the USA, specifically, as Relationship Manager in the Commercial Lending Division of Nations Bank, and as Assistant Vice President in the Financial Strategic Planning & Operations Division and in the Risk Management Division at the Bankcard Company of First National Bank of Chicago. From 1999 to 2016, she held managerial positions in the Retail Banking in Greek and International Banks in Greece. She was also the Fraud Risk Manager, responsible for the implementation of the Antifraud Program in Emporiki Bank / Credit Agricole Bank. She completed successfully the Management Associate Program at NationsBank receiving the "Rookie" Award and becoming certified lender& relationship manager for the Commercial Banking. She has also obtained the Bankcard Certification from ABA, USA and the Certification of Fraud Examiners (CFE) from ACFE, USA. During her college years, she worked as a tutor, and a teacher assistant at Georgia State University, as well as, as a teacher at the Greek School of the Hellenic -American Community in Atlanta. During her career, she designed, prepared and executed educational programs in the Organizations she worked for. She speaks English and Greek fluently and she has a working knowledge of French. She has been very active in volunteering and she has served as a President and a BoD member in associations in the USA and Greece. As a member of ACFE, she has been the Ambassador for "Education". Finally, she has also been a member of the International Transparency - Hellas.
Giaka Maria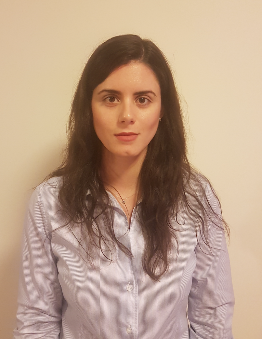 Maria Giaka is a Ph.D. Candidate in the University of Piraeus. She holds a M.Sc. in Economics and Business Strategy from the University of Piraeus. She also holds a bachelor in Economics from National and Kapodistrian University of Athens. Her research interests are in the areas of Economics, International Business, Innovation, Sustainability, Ethical Economy and Marketing. Moreover, she has teaching experience in the areas of Business Sustainability, International Business Activity, Industrial Policy, Marketing Strategies and Entrepreneurship.
Kanellos Nikos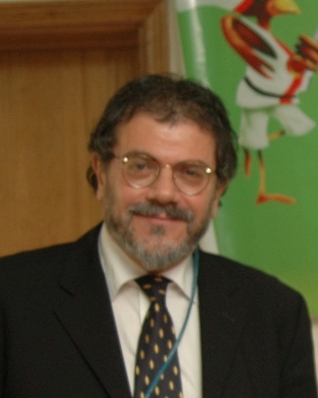 Nikos Kanellos holds a Bachelor's Degree in Economics from University of Piraeus and Master's Degree in Marketing and Operations Research from Polytechnic University of New York , USA. He has been Senior Manager in FMCG companies for more than 20 years ,in Greek and International Market – Balkans , USA , Africa , Arab countries- disposes a wide experience in Strategic Marketing, Sales, Customer Service and Management topics. In his 10 years of academic-training career , he has been teaching in New York City Community College and Private Educational Institutes in Greece while as a certified adult instructor with more than 3,000 teaching hours he has trained a big number of managers of all levels.
Kanonis Alexandros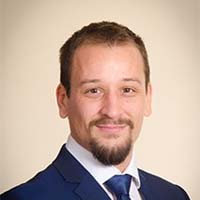 Alexandros Kanonis holds a BSc in Operations Management and an MBA (with Distinction) from Lancaster University in conjunction with an MSc in Supply Engineering & Logistics from the University of Warwick. His work experience is mainly gained in the UK working in the Fast Moving Consumer Goods (FMCG), Consumer Electronics (CE) and Consulting industries for companies such as Procter & Gamble, Samsung, Philips and Ernst & Young (EY) respectively. His work mainly focused around operations, supply chains, commercial functions, projects but is also heavily laced with customer facing experience. He is currently working for the Operations & Strategy department for KPMG executing projects orientated towards transformation and improvement through innovative solutions for a wide range of clients and sectors. In addition he has partaken & delivered various business seminars and workshops aimed at developing new skills of management and non-management staff.
Karaiskou Elisavet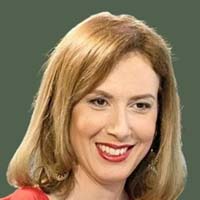 She has studied economics, holds a Master's degree (MSc) in economic development and a PhD in public governance and public –private partnerships. Her research interests include health and social protection economics, public policy and regulatory evaluation and public administration management. She currently works at the greek Ministry of Administrative Reconstruction and has more than 15 years of professional experience in health and social protection (at the greek Health Ombudsman and the Central Administration of the Social Security Institute-EFKA). She was a visiting lecturer at Harokopio University of Athens and the University of Thessaly. Her papers have been published in international journals and edited books.
Kilipiri Eleni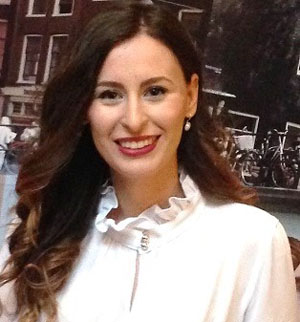 Eleni Kilipiri is specialized in Management & Marketing fields with teaching experience on relevant subjects such as Business Administration, Marketing, Market Research, International Management and Marketing. She holds a bachelor degree from the Department of Business Administration and Management of the University of Macedonia as well as a master degree in MSc Business Administration - International Management of the University of Amsterdam (UvA). She has working and teaching experience in digital marketing with main focus on offline and online marketing strategies, data analysis and Google Analytics, digital advertising and competition analysis.
Dr. Kitonakis Nikolaos

Dr. Nikolaos Kitonakis holds a Bachelor in Political Sciences and Public Administration from the University of Athens, an M.A. (Excellent) in International & European Studies from the University of Athens, an MBA from Athens University of Economics and Business and a PhD in Investment and Economics from the University of Athens. He has extended teaching experience, professional experience in private companies and public organizations and he has also participated in a variety of research projects.
Kolliga Eleni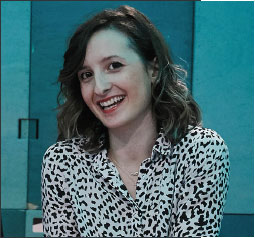 Eleni is an E-Commerce and Digital Marketing Consultant in various industries, particularly in B2B and B2C e-commerce and Customer Engagement Ninja at an innovative company with worldwide presence in the cloud distribution industry. Holder of an MSc in e-Business and Digital Marketing and Degree in Business Administration. Has worked as an IT Recruitment consultant and Digital Project Manager in a startup digital agency.
Kongas Demetrios
Programme Leader Undergraduate Programmes, Business School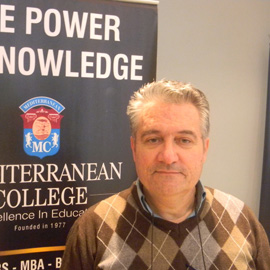 Demetrios Kongas holds a BA and an MA in Sociology from the University of Essex. His research interests are around the area of organizational theory, ideology, labour relations, industrial conflict, culture and leadership. He has written a book on organizational theory and personnel management and is currently writing a book on sociology. Demetrios Kongas is the Programme Leader of Undergraduate Programmes in the School of Business at Mediterranean College, Athens, Greece, and responsible for teaching the modules, Understanding People in Organisations, Managing People, Developing Leadership and Management and Business Consultancy Project. He is also teaching Quality, Leadership and Management in the MA Education Leadership and Management programme.
Kyanides Yannis, PhD c.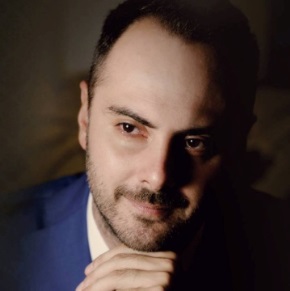 Yannis is an economist – entrepreneur and a PhD candidate at the University of Macedonia. He graduated from the Department of Business Administration of the University of Macedonia, where he also completed his postgraduate studies, gaining an MBA. He has worked as a consultant in various consultancy agencies (2005-2007), as an analyst at the Federation of Industries of Northern Greece (2007-2008) as well as a scientific associate to former MP Vasileios Geranidis (2008-2012). Today he is active in the area of Business Consultancy and Energy. He is the author of a number of articles that have been published on newspapers and magazines.
Kyriakopoulos Nikolaos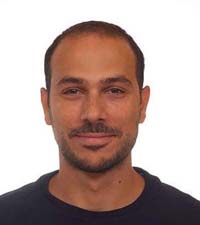 Nikolaos Kyriakopoulos is a PhD candidate at the Marketing Department of Athens University of Economics and Business. He studied Business Administration and Management at University of Piraeus and holds an MSc in Marketing from the Erasmus University of Rotterdam. At the same university he worked as an assistant researcher. He currently works as a researcher at the Marketing Laboratory of the Athens University of Economics and Business. His academic interests include product policy, strategic and green marketing.
Manarioti Agapi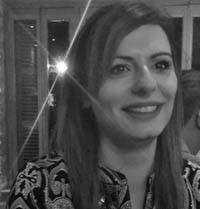 Agapi Manarioti is an experienced marketer with an extensive portfolio of projects, in Greece, Cyprus and the UK. As a consultant and trainer she has focused on building brands with strong values and traits both in the online and the offline world, and on developing the necessary internal skills to enhance and support those brands. This relationship between the consumer and brands and the interactivity in developing meaning and value is also the field of her academic research as a PhD candidate in the field of branding. She is the author of two books, focused on digital marketing, a blogger and a writer for business newspapers and portals.
Dr. Markaki Evangelia

Evangelia Markaki is PhD holder on Applied Statistics from Aristotle University of Thessaloniki and Scientific Director of the Company Excellentia International. She works in the private sector in area of Human Resources Management as coordinator for managing recruitment and selection procedures, conduct interviews, planning of human resources, the training and development assessment programs. The last 5 year she realized more than 3,000 interviews with staff and candidates. She has worked in the Greek Broadcasting Corporation (ERT), the regional channel Blue Sky, during the Olympic Games of Athens 2004 Athens in Olympic Broadcasting (AOB), in consulting companies and in VPRC. Since 2008 she works in the field of vocational guidance, career development and career planning. Dr. Markaki has been scientific coordinator in planning and career development organizations providing career guidance services to adolescents, adults and to unemployed people, organizing services of career development and of outplacement services in the labor market. She has over ten years of experience in education. Since 2009 until today She teaches in higher education in the public and private sector. She graduated from the Department of Communication and Media Studies of the University of Athens. In 2007 she graduated from the Master of Human Resource Management program at the Athens University of Economics and Business (AUEB). She participates presenting scientific work in conferences and congresses in Greece and abroad. She has been speaker in conferences and seminars of private and public institutions. She speaks four foreign languages: French, English, Italian and German. He is a member of European and International Associations of Research, of Human Resources Management and of Data Analysis.
Megaloeconomou Ioannis
Financial Consultant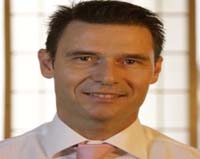 Mr. Ioannis Megaloeconomou is a professor of finance, accounting and business administration at private colleges in Greek since 1999. He holds a Master Degree in Finance from Saint Xavier University in Chicago, U.S.A. (1996), and a Bachelor degree in Business Administration from Saint Xavier University in Chicago, USA (1993). Mr. Ioannis Megaloeconomou has been working for the Business School of Athens (BCA) works as a lecturer since 2010, teaching courses in Finance and Accounting for the Hospitality and Tourism Management Department. In Swiss Alpine Center (in partnership with City Unity College 2011-2016) he worked since 2004, teaching courses Finance and Accounting. Also supervised and assessed dissertations for the undergraduate and postgraduate degree levels. From 1999-2011 he worked as a draftsman in the graduate programs of Business Administration for British universities: University of Leicester, Surrey University and Heriot Watt University through ICON Training International in Athens.
Nikitaki Elisavet

Elisavet Nikitaki holds a Bachelor's Degree in Shipping from the University of Piraeus and a Master's degree in Shipping from the same University. She has worked in Shipping Companies to the Crew Department and to the Legal Department. She has also worked in boat service units. Elisavet has participated in the Ministry of Transport research "Edit & statistical analysis of the gas analysis laboratory test results" in collaboration with the Department of research of the technical Institute of Piraeus. Her academic specialisation is on "Economics and Management in the maritime sector". Over the last six years, she has teaching experience of over 3200 hours at a post-high school education level. She has also attended many seminars on shipping. She holds diplomas in English, Italian, Spanish and Chinese language. Teaches: Transport Policy.
Dr. Painesis Grigorios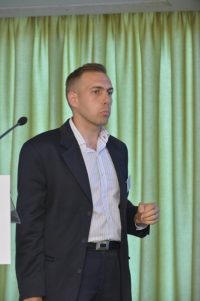 Grigorios Painesis holds a BSc in Marketing and Communication from Athens University of Economics and Business (2005) and an MSc in Management Science and Operational Research (with Distinction) from University of Warwick (2007). He also holds a PhD in Marketing from Athens University of Economics and Business (Department of Marketing & Communication) with focus on consumer behavior and retail marketing. His research papers have been presented in International Refereed Conferences of established value. He has been awarded with scholarships and awards for consecutive years by the Greek State Scholarship's Foundation, the Ministry of Education and the Athens University of Economics and Business. Since 2009 he teaches Marketing, Data Analysis and Market Research modules in the Technological Educational Institution of Athens (Faculty of Management and Economics, Department of Marketing) and in colleges. His main academic interests lie in the fields of Consumer Research, Marketing Research, Retail Marketing, Sales Promotions and Quantitative Marketing Decision Models. He has conducted marketing research projects for the Greek Youth Institute, the Hellenic Retail Business Association (H.R.B.A.), AbbVie Pharmaceuticals S.A. and Efficient Consumer Response Hellas, while he is Specialist Advisor and Consultant of the Athens Startup Business Incubator (working under the auspices of the Athens Chamber of Commerce and Industry) for the development of entrepreneurial and business skills in the area of marketing. Teaches: Consumer behaviour, Research methods.
Pappas Apostolos
Senior Project Manager & Consultant

Apostolos Pappas is a Mechanical Engineer with a master's degree at the Cranfield Institute of Technology (U.K.). He has over 29 years of experience as a consultant for major projects in the field of multinational and Greek groups (AKTOR / Mechanical Equipment in Romania, OLYMPIC AIR SERVICES / CEO, THYSSENKRUPP MARINE SYSTEMS / Managing Director / Project Manager Airport Transfer).
Dr. Prontzas Panagiotis

Senior Manager at a Global Audit Firm, with a sector focus on the evaluation of investment decisions and strategic management. He was a project management officer, managing mergers & acquisitions at the Public Power Corporation Renewables S.A. and an economic analyst at large private and public sector organizations (Pension Mutual Fund Management Company S.A., Council of the Accounting and Auditing Oversight Board, Ministry of Economy and Finance, Social Security Institute). He has also worked for macroeconomic policy programmes of international organizations (OECD, European Commission) and as a researcher on reform policies for the Academy of Athens. He has studied Economics and he holds an MSc in Finance as well as an MSc in Economic Development and a PhD in Applied Economics. Teaches: Financial Management.
Dr. Samaras Ioannis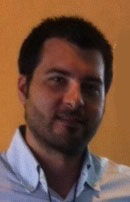 Dr. Ioannis Samaras was born in 1983 comes and lives in Thessaloniki, has an Accounting Degree, Master of Science Degree in Accounting and Finance from the University of Southampton in Great Britain and a PhD from the University of Macedonia, department of Applied Informatics. The purpose of the PhD was the International Accounting Standards and Financial Accounting. Regarding his working career/experience, he is co-owner and co-manager of a touristic unit (bungalows) located in the 2nd leg of Halkidiki which has 26 years of operation. Since 2006 he is owner and manager of an Accounting – Taxation office. Since 2008 has been teaching in an undergraduate and postgraduate level at TEI (Technological Educational Institute) of Thessaloniki and Serres as a research associate in the departments of Tourism Administration, Accounting, Marketing and Logistics (Logistics), and also has a remarkable research activity by writing articles for international scientific conferences and for international scientific journals.
Seremelis Alexander

Alexander Seremelis holds a Master of Science in Shipping from the University of Piraeus & a Degree of Hotel & Tourism Management from Higher Technological Institute of Athens. His academic expertise & area of interest is focusing on Passenger & Cruise Shipping. He has worked in Passenger Shipping Companies & represents in Greece an International Crew Management Company. He has lectured for over 3.000 hours and since 2008 he has been lecturing 'Management of Shipping Operation' at Mediterranean College. He is holding Shipping Certifications from German Lloyds & Bureau Veritas & he has participated in educational seminars from the Institute of Continuous Adult Education. Finally he has visited over 200 cities in Europe, Middle East & Asia for Leisure & Business purposes. Teaches: Maritime economics, chartering.
Dr. Sklavounos Nikolaos
Senior Business Consultant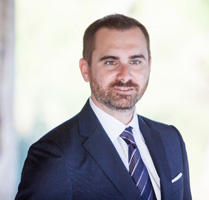 Nikolaos Sklavounos holds a PhD in Business Administration from the University of Macedonia in Thessaloniki. He also earned his BSc and MBA degrees from the University of Macedonia. He is an accredited instructor of adult continuing education and has extensive teaching experience in the fields of business and management. He has worked as International Sales Manager, International Key Account Manager and International Business Development Manager at Adtraxion Systems B.V. (Digital Signage Software – Hardware) in Oud Gastel, The Netherlands. He has also worked in numerous scientific research teams at the University of Macedonia. Research interests: international business, international strategic alliances, international joint ventures, exports and human capital.
Spiliotis Gerasimos

Gerasimos Spiliotis is a graduate of European and International Relations of Panteion University and holds a Master's degree in European Industrial Relations and Human Resources Management from Warwick Business School. He has been in the Human Resources sector for the last 17 years. He first started his career as a Human Resources Advisor in Crème dela Crème Human Resources and later he joined Delta Singular as a Human Resources Account Manager. From 2005 until 2010 he worked in KPMG in the People Services Department as an E-recruiting Coordinator. From 2010 to 2015, he assumed the position of Business Development Manager in the biggest e-recruiting site in Greece "Xrisi Efkeria" (xe.gr).From November 2013 until January 2015, he served as a chief editor in "Ergasia" magazine. In 2010, he cofounded "My Future Career", a company that provides career coaching services. Teaches: Personal Development.
Spyropoulou Stavroula

Stavroula Spyropoulou was employed in Hiraclis company since 2005 to 2009, where she has been the coordinator of projects, tools and performance of the Supply Chain. Her main responsibilities included project management in the Logistics Department, mathematical programming tools managing to optimise the total cost of the supply chain, as well as the establishment and monitoring of the key performance indicators (KPI'S) of the department. Previously, she worked at the Deutsche Bank in Germany, and as a consultant at PWC in Switzerland and Greece. She graduated with honors from Business Administration of the University of Piraeus and she holds an Executive MBA from the Athens University of Economics & Business. Teaches: Logistics
Stratopoulou Artemis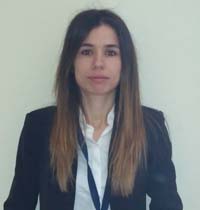 Artemis Stratopoulou is currently a PhD Candidate in Economics at Athens University of Economics and Business. Prior to her doctoral studies, Artemis received an Msc in International Economics and Finance and a BA from the Department of International and European Economic studies at Athens University of Economics and Business. Along with her PhD studies, she is a Teaching Assistant in International Economics and Macroeconomics at the undergraduate level. Moreover, she briefly worked as a Research Assistant to the Research Funding Program ARISTEIA II-Microeconomic and Macroeconomic Determinants of Current Account Adjustment: The Case of Greece. Her main research interests lie in the areas of Empirical Macroeconomics and International Economics and Finance.
Symeonidis Gerasimos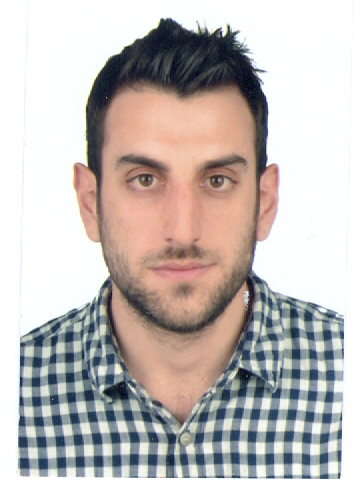 Gerasimos Simeonidis
is a BSc Business Administration holder from ATEI ATHENS and an
MSc Sports Management and the Business of Football from Birkbeck, University of London
receiving merit with specialization in football corporate governance. Additionally, he has completed successfully numerous on-line professional and academic certificates. He is member of
Hellenic Scientific Association of Sport & Recreation Management
(HSASMR), responsible for sponsorship agreements. Creating ad-hoc attractive sponsorship packages for various sports organizations packages as well as conducting detailed research on Sports Sponsorships ROI is his main professionally activity. He is also an associate of
Greek Men's Professionally Volleyball League
regarding its commercial development and during the past he was involved in selling media rights for sporting events worldwide.
Theodorakopoulos Andreas

Andreas Theodorakopoulos holds a BSc in Business Administration from the Athens University of Economics and Business and an MBA from Kingston University. He has been working for more than 20 years in the fields of Education, Communication, Advertising and Media as executive and consultant. He is a member of the Greek Institute of Sales. He has published many articles in journals and newspapers and has participated as speaker in many congresses. Teaches: Marketing, Communications.
Tsiligkiri Christina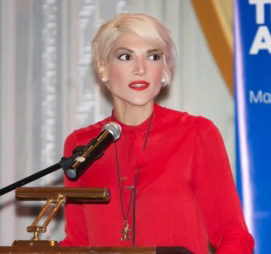 Christina Tsiligkiri is general director and curator of the amateur Olympiacos, with extensive experience in sports management, marketing, public relations and organisation of major sporting events. She has a Master in Sports Management from the University of Peloponnese. Teaches: sports marketing.
Tsolis Nikos
IT Specialist at General Hospital Of Athens "G. Gennimatas"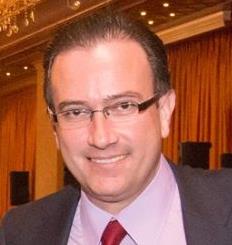 Nikolaos Tsolis is a graduate from the Computing School, Greek Open University (2006). He holds an MSc in Health Management, from the Greek Open University and his thesis was on «Relating computing attitude with computing systems development: The case of the General Hospital of Athens "Georgios Gennimatas" (2013)» He is a PhD candidate in the Computing Department of University of Piraeus researching on Digital Health. He has many years of professional experience in the area of Health, as he has taken over very important responsibilities during his career in Computing Project Management in Health. Since January 2015, he holds a position as an executive in Managing Digital Health Services, Department of Digital Health Services, Ministry of Health. Since 2011, he is also responsible for protecting personal data in Integrated Computing Systems in Health. Mr. Tsolis has also been a Consultant to the undersecretary of Minister of Health in Matters of Computing Technology, Telecommunications & Internet (June 2014-January 2015) and a co-operator of the Minister of Health in Matters of Computing Technology, Telecommunications & Internet (September 2013-June 2014). He speaks English & French. Teaches: Quality in Health.
Vardikou Chrysopigi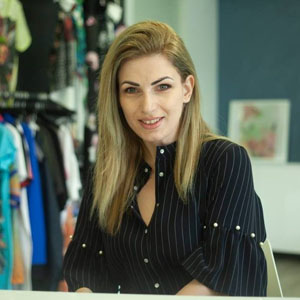 Chrysopigi is an economist and marketing consultant. She has gained her Bachelor degree in Economics and her MBA degree from the University of Macedonia She practices, teach & speak about marketing, digital marketing & business. She is also a multilingual marketing manager, experienced in B2C & B2B marketing. Having worked with global automotive brands, she knows exactly how to align marketing activities with strategy.