Adam Konstantinos
Physicist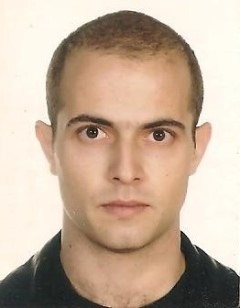 Konstantinos Adam graduated from the Physics department of the School of Exact Sciences of the Aristotle University of Thessaloniki (A.U.Th.). He received his Research M.Sc. in Theoretical Physics from Utrecht University, in the Netherlands, where he worked in the applications of quantum field theory in cold dense matter. He is active in private higher education, teaching Physics and Mathematics to students in College as well as to students of various schools of Exact Sciences and various departments of the Polytechnic School.
Arampatzi Angeliki
Computer Scientist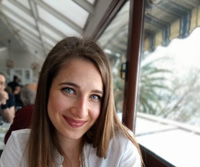 Angeliki Arampatzi received his Master in Computer Science (MSc) from the University of Macedonia (UoM) following the Computer Systems and Networks Technologies profile. Her bachelor degree is in Computer Science from University of Macedonia following the Technology Management direction of study. Always working in teams, her professional experience started as a laboratory assistant at the University of Macedonia, continued with the management of an e-shop of a Greek company, then gained experience in sales and technical support working for MLS and now works as an IT teacher.
Dr. Arvanitou Elvira-Maria
Computer Scientist, Researcher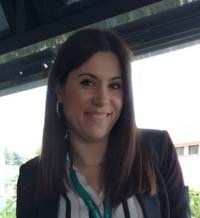 Arvanitou Elvira-Maria has a PhD in Computer Science from the Department of Mathematics and Computer Science of the University of Groningen (Netherlands). In February 2013, she finished her postgraduate studies in Information Systems at the Aristotle University of Thessaloniki (Greece). She graduated from the Technological Education Institute of Thessaloniki with a degree in Computer Science in September 2011. She has published 10 articles in international conferences and 3 articles in journals. Her research interests are focused on reverse engineering, software maintainability, software quality management, open source software engineering and software design.
Research interests: reverse engineering, software maintainability, software quality management, open source software engineering, software design
Askaroglou Ioannis

As a graduate from the School of Computer Science and Telecommunications in the University of Athens, he was awarded a scholarship to complete his Masters Degree in Communication Systems and Signal Processing, in the University of Bristol (with distinction). He worked for three years as a telecommunications engineer and researcher for wireless networks, at ProVision Communications. The context of research involved the enhancement of wireless network technologies regarding video applications, the enhancement of antennas and other technical issues. Role responsibilities also involved the mentoring of postgraduate students for their dissertations in collaboration with the University of Bristol. He holds a patent (shared with Prof. Andrew Nix) titled "Antenna Assembly for a Wireless Communication Device" (WO2012004602), published on 12th January 2012. He has also been awarded a runner up position at NMI (National Microelectronics Institute of UK) as Young Engineer of the Year 2009. Back to Greece, he has been working for the last three years as a software engineer at SeaSoft – Shipping Application, for shipping applications. His interest has also focused on education, teaching students on programming, computer science and telecommunications.
Berberis Alexandros
Programme Leader of School of Computing, Mathematician with MSc in Informatics and Management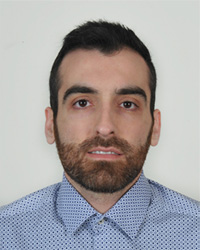 Alexandros Berberis received his BSc in Mathematics (AUTh), his MSc in Computer Science, an interfaculty postgraduate programme in «Informatics and Management» (AUTh). He contains certificate of practical training in Computerized Accounting. He has worked at Informatics Department (AUTh) as a research associate in EU projects SAFEYOU+ (Collaborative Partnership) and ONLINE S3 (H2020), active participant in proposal drafting at several EU funded projects, supporting different tasks and various academic activities. He is active in private higher education as lecturer and also worked as Tutor at MSc Lesson «Web Information Systems» at Informatics Department (ΑUTh). Research interests: Information diffusion on social networks, graph theory, research methodology and business analytics.
Dagiakidis Michail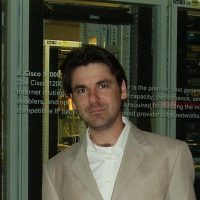 Qualified Electrical Engineer of the National Technical University of Athens (NTUA) and DEA of the Paris 6 University. He worked for SAGEM as telecommunications R&D engineer. With his return in Greece he has been involved in the design and support of nationwide information systems. At the same time he is an active instructor, with specialization in Data Networking and Telecommunications. He has worked in the design and implementation of Cisco-based networking infrastructure and he is also a Certified Cisco Academy Instructor.
Goudosis Thanasis, PhD c.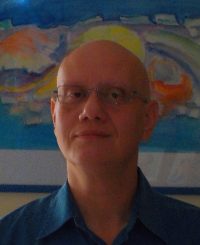 Thanasis Goudosis has a degree on Mathematics from the University of the Aegean (1998), Master In Science in Information Security from the Information Security Group, Royal Holloway and Bedford new College, UNIVERSITY OF LONDON, Egham, London (United Kingdom) (1999) and since 2015 he is a Candidate PhD student of Piraeus University, School of Information Technology and Communications, Department of Digital Systems. He has worked in the private sector as Information Security Consultant and various IT positions in public sector. He has participated in a number of European projects and has publications in conferences and journals. Areas of particular research interest are the public key encryption and the information security in basic infrastructures.
Kalogiannis Grigorios PhD c.
Electrical and Computer Engineer, Researcher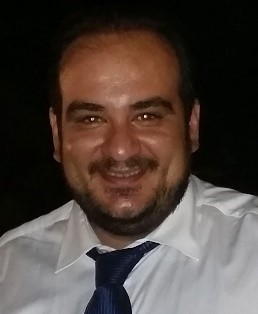 Kalogiannis Grigorios received his Diploma Degree in Electrical and Computer Engineering from the Polytechnic School of the Aristotle University of Thessaloniki (AUTh) and holds a Master's Degree in Advanced Computer Systems and Communications of the same School. From 2013 he is PhD Candidate in Electrical and Computer Engineering from the Polytechnic School of the AUTh and researcher in the Computer Systems Architecture Laboratory (CSAL). In 2017 he received the HiPEAC. Mobility Award for participating in Arm (UK) Research Team in order to prototype embedded systems and SoCs using FPGA. In addition, from 2010 till 2020, he worked as Laboratory Associate in the Technological Institute of Thessaly (now University of Thessaly) while today remains as its external associate.
Research interests: embedded systems architectures, brain-computer interfaces
Katsifis Konstantinos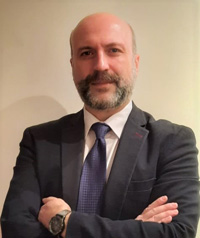 Mr. Konstantinos Katsifis is an analytically minded Information Technology tutor and Data Scientist supporting Decision Making procedures. He consults, writes, speaks and teaches about BI (Business Intelligence), IT (information technology), and Advanced Algorithms. He has been working with companies to model data, visualize and deliver critical information and make informed business decisions. Mr Katsifis is an expert at translating data into easily understandable analysis and insights that in turn can drive high impact business decisions. Prior to his role as an Analyst he has a very strong background in Statistics & Data Analysis, Data Mining and because of his continuous learning style, holds an excellent level of software knowledge. Mr Katsifis studied at the Department of Physics at the University of Patras with postgraduate studies in Physics (Computational & Theoretical High Energy Physics) at the National Technical University of Athens. He is currently PhD candidate at University of West Attica, Biomedical Engineering Department. His main research activities lie in the field of Decision Support Systems, Pattern Recognition.
Dr. Katsigiannis Christos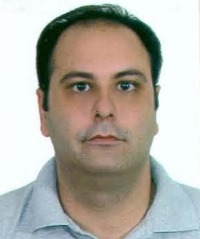 Dr. Christos Katsigiannis was born in Halkida, Evoia in 1981. After the completion of primary and secondary education, he studied at the University of Patras, Computer Engineering and Informatics Department, gaining his diploma in 2004. Afterwards, he continued as a PhD candidate at the National Technical University of Athens, School of Electrical and Computer Engineering, being announced Doctor in 2010. While pursuing his Doctorate, he cooperated with the Research Institutions of NTUA (Institute of Communication and Computer Systems), being technical manager and software engineer in several EU funded research projects. Concurrently, he served as a teaching assistant for the modules of the director of the Intelligent Communications and Broadband Networks Laboratory. Now, he is working as a software and network engineer in the private sector, focusing on the design and implementation of high availability systems.
Masmanidis Ioannis
Computer Scientist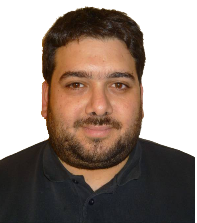 Ioannis Masmanidis has a Bachelor in "Information Technology Engineer" from Α.Τ.Ε.Ι. of Thessaloniki and a Master's Degree in Computer Systems from University of Macedonia. He also attended an ERASMUS Programme for 2 academic seasons at Swedish Polytechnic of Vaasa, Finland. He works as an IT Supporter/ System Administrator for 15 years and has worked with big companies. He is a Certified Autodesk Technician and has worked with large foreign firms both as a partner and Certified Technician. As a tutor he is certified from ASPETE (School of PEdagogical and Technological Education), furthermore, he holds a Certification of Educational Adequacy Adult Trainers from EOPPEP (National Organisation for the Certification of Qualifications and Vocational Guidance) and the "Computer Trainer Professional" Certification.
Research interests: ΙοΤ, social media marketing, databases
Maznas Petros
Computer Scientist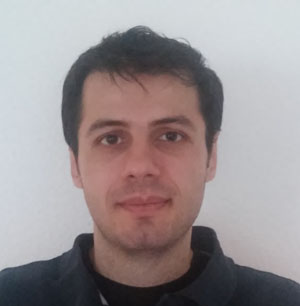 Maznas Petros received his Master in Computer Science (MSc) from the University of Copenhagen (DIKU) following the Software Development profile. His bachelor degree is in Computer Science from Aristotle University of Thessaloniki following the Information Systems direction of study. His working experience is on Web developer, both Frontend and Backend. He also has good experience in Game Development while as part of a small team he was developing educational games for Edumode. His current occupation is programmer and analyst of computer systems.
Plageras Andreas P. PhDc
Computer Scientist, Researcher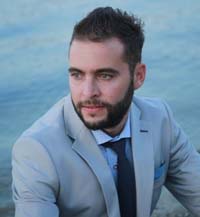 Andreas P. Plageras is currently a PhD candidate in the Department of Applied Informatics - School of Information Sciences - University of Macedonia in Greece. His main research interests include and are not limited to "Algorithms for Big Data Delivery over the Internet of Things", "Artificial Intelligence", and "Big Data Analytics". He also holds a Master's Degree in Applied Informatics from the same University. Moreover, he holds a Bachelor's Degree (BSc) in Information Technology, Computer Technology, and Engineering from University of Western Macedonia (Kastoria). He is also a certified Instructor of minors and adult Instructor.
Research Interests: Web Design and Development, Web & Mobile Application Development, Networks and Wireless Sensor Networks, Internet of Things Technologies and Platforms, Cloud Computing, Big Data Technologies, 3D Graphics Design, Game Development
Stellatos Evangelos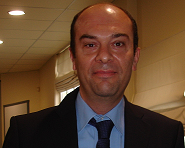 He holds an MA in Information Systems and Programming from the Greek Open University. He graduated from the Physics department at the Aristotle University of Thessaloniki and since 1994 he has a rich teaching experience at various levels of education. His recent research interests are focused on the application of web mining techniques in news portal data. He deals with the writing of educational material in e-learning programs in the field of Web Development and Web Design. He also provides educational support for learners who participate in these programs. During the last year, he publishes articles and he participates in conferences dealing with education and its connection with the labour market.
Dr. Stylianou Tasos
Computer Scientist, Researcher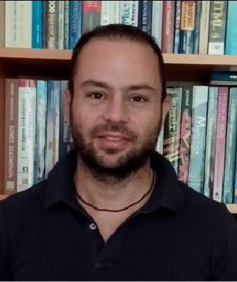 Stylianou Tasos received his Doctorate Degree (Ph.D.) from the Department of Applied Informatics at the University of Macedonia (UoM) in Greece. He also holds an MSc from the Department of Applied informatics - "Business informatics" – and an MS in "Economic Science" - Applied Economics and Finance - from the Department of Economics of the University of Macedonia. His bachelor degree is in "Applied informatics" from Macedonia University of Thessaloniki. He has many scientific articles published in international journals and he has presented his work at a number of international academic conferences and proceedings. In addition he is a reviewer in international journals and his current and past teaching activity comprises the deliverance of a wide range of teaching modules.
Dr. Stylianoudaki Persefoni
Head of School of Computing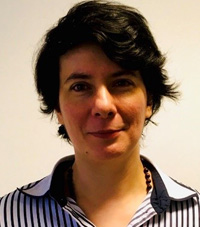 Dr. Persefoni Stylianoudaki is the Head of the School of Computing and Programme Leader of the BSc and MSc Programmes. She has completed her BSc in Computer Science and MSc in Designing Worldwide Interactive Systems in the UK, as well as her PhD in digital games. She has worked for various UK Higher Education Institutions for the last twenty years including Warwick and Open University. Dr Stylianoudaki has taught campus based and distance learning programmes with students based in the UK and across the globe. She is a Fellow of the Higher Education Academy and certified Project Manager in Agile and PRINCE2 methodologies. She is/was involved with various UK, European and International projects and collaborations and she is a reviewer of various international conferences as well as a reviewer of a scientific journal. Her research interests include digital games, eLearning combined with educational technologies and tools as well as academic staff development.
Tsikerdis Dimitris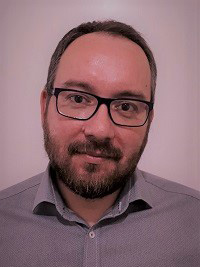 Dimitris Tsikerdis has graduated from the Informatics Department of the University of Piraeus and holds a postgraduate degree in Advanced Information Systems with Specialization in Decision Support Systems from the same university. He also holds a postgraduate degree in Techno – Economic Systems (MBA) from the National Technical University of Athens. He has worked in the private sector as Business Analyst/Programmer in Document/Content Management Systems (DMS/CMS) and Business Process Management Systems (BPM). At the same time he was an active certified trainer in Vocational Education with specialization in Databases and Programming Languages. Presently he works as an Information Systems Administrator in an Institution supervised by the Ministry of Labour and Social Solidarity.
Vogkas Vasilis

Mr. Vasilis Vogkas has completed his BSc in Information Systems in the Computer Science of University of Calabria in Italy at 1997 and continued for his second undergraduate title BEng in Electrical and Electronic Engineering in University of Glamorgan in the U.K at 2000. He continued with scholarship his MSc in Computer Networks and Distributed Systems in Trinity College of Dublin in Ireland in which he completed in 2001. After that he continued with one more Master Degree in Business Administration (MBA) in the University of Glamorgan which he completed in 2002. He has worked in INTEL Corporation as a Network Engineer and other IT companies in the area. Currently he is working as a Technical Manager in JinxSoft Company which specializes in programming applications and games for Smartphones. He has participated in various Research projects, funded by the European Union, at the Athens University of Economics and Business (AUEB). His research interests include programming of computer applications and mobile devices as well Relational Database Administration.
Δρ. Κωνσταντίνος Τσιούτας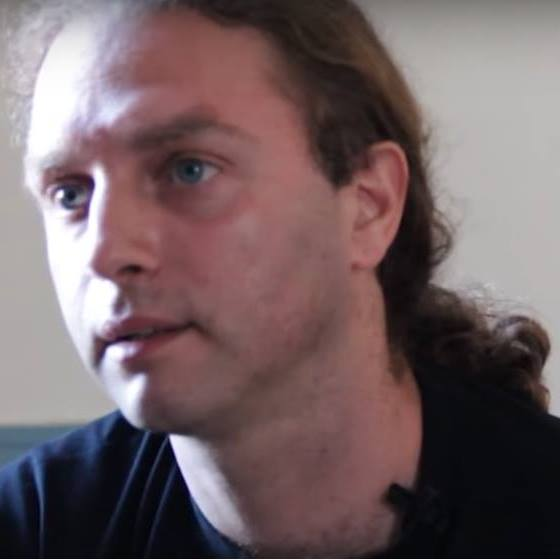 Ο Δρ. Κωνσταντίνος Τσιούτας έχει μεγάλη διδακτική εμπειρία στους τομείς της ηλεκτρονικής, της πληροφορικής, των δικτύων και της μουσικής τεχνολογίας. Έχει διδάξει στο τμήμα Λαϊκής και Παραδοσιακής Μουσικής του πρώην ΤΕΙ Ηπείρου τα μαθήματα της Μουσικής Τεχνολογίας και Ηχοληψίας ενώ διδάσκει Εφαρμοσμένη Πληροφορική στα μεταπτυχιακά του Αειφορικού Σχεδιασμού του τμήματος Εσωτερικής Αρχιτεκτονικής του Πανεπιστημίου Δυτικής Αττικής και στο Μεταπτυχιακό Ψηφιακές Μορφές Τέχνης στη Σύγχρονη Εποχή του τμήματος Τεχνών Ήχου και Εικόνας του Ιονίου Πανεπιστημίου. Παράλληλα είναι μεταδιδακτορικός ερευνητής στο Εργαστήριο Κινητών και Πολυμέσων του Τμήματος Επιστήμης Υπολογιστών του Οικονομικού Πανεπιστημίου Αθηνών.