Dr. Apostolouda Vasiliki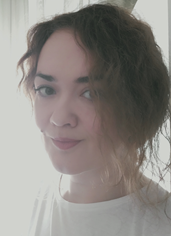 Vasiliki Apostolouda holds a Bachelor degree in Linguistics from the School of Philology of Aristotle University of Thessaloniki and a Master degree in Applied Linguistics from the same department. She currently completed her Ph.D. at the Department of Theoretical and Applied Linguistics of the School of Philology (A.U.Th.; 2018). During her postgraduate studies, she received scholarships from Erasmus Program for studies and research in universities of France.Her research interests lie mainly in the fields of phonology, psycholinguistics and language acquisition. Part of her research activity has been presented in international conferences and workshops. In the past she has worked as a researcher at the Project Education of Foreign and Repatriated Students at the School of Philology of Aristotle University of Thessaloniki and shehas taught Greek as a Second Language. At present, she is working as a lecturer at the Department of Speech & Language Therapy of Mediterranean College.
Dallas Konstantinos , PhDc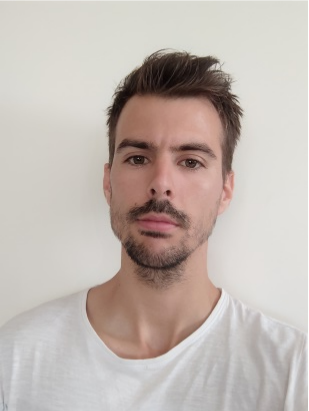 Konstantinos Dallas is a graduate with Honors of the Faculty of Physical Education and Sports Science of the University of Athens. He also holds a postgraduate degree in Molecular and Applied Physiology, from the Medical School of Athens, where he studied the effect of exercise on population with chronic cardiovascular diseases, focusing on heart failure. He is currently a PhD candidate at the Faculty of Physical Education and Sports Science of the University of Athens. In his doctoral thesis, he examines the role of exercise, diet and environmental temperature in the regulation of body weight in overweight individuals. During his academic studies, he has been awarded with scholarships from both state (IKY) and private sectors. Since 2016, he has been working as a Physical Education teacher in Primary Education and since 2019, as a Higher Education teacher at Mediterranean College. He has published research in prestigious international scientific journals. His research interests focus on Artistic Gymnastics and Physiology.
Dimitrakopoulou Adamantia, MSc

Adamantia Dimitrakopoulou is a physiotherapist specialized in neurological disorders. She graduated from A.T.E.I of Athens and she continued her studies at Oxford Brookes University in UK so as to take her Master degree in neuro rehabilitation. She has taken part in 2 international conferences, presenting her work about 'The role of physiotherapy profession in Greece'. Now is working at 'Physio Power' private physiotherapy clinic in Athens as well as a freelancer undertaking community visits in neurological patients. Teaches: "Physiotherapy Management I & II: Neurology"
Dr Vitalis Panagiotis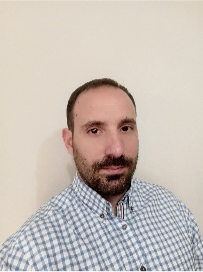 Dr Panagiotis Vitalis was born in Athens in 1987, and today he is married and the father of one child. He holds a PhD in Clinical Exercise Physiology from the University of Wolverhampton in the United Kingdom (UK), where he was visiting lecturer. In Greece, he is a visiting lecturer at the University of Thessaly in the postgraduate programme ''Clinical Exercise Physiologist'' and a lecturer at the Mediterranean College. His research concerns the laboratory evaluation, application, and study of the effect of exercise and physical activity on cardiac and pulmonary physiology in patients with autoimmune rheumatic & musculoskeletal diseases and in the general population. Specifically, his expertise evolves around how physical activity and exercise can improve both cardiopulmonary and musculoskeletal systems through specific physiological mechanisms. As a researcher, he joined international research projects with multidisciplinary teams that consisted of leading academics in their fields. Some of these projects were funded by the European Union (EU) and the European League Against Rheumatism (EULAR), the world's leading organisation in rheumatology. The EULAR has presented results of his work, where he is now a member of the IMPACT-RMD consortium and part of the research team "Physical Activity, Exercise & Rehabilitation" in the community of Health Professionals (HPRs). Dr Panagiotis Vitalis is also a reviewer in international scientific journals and has a rounded and cutting-edge working experience in Physical Activity, Exercise & Health, having worked in world-class centres in both UK and Greece and Belarus.
Gkouma Maria
Maria Gkouma, Marketing & Commercial Director, Hellenic Football Federation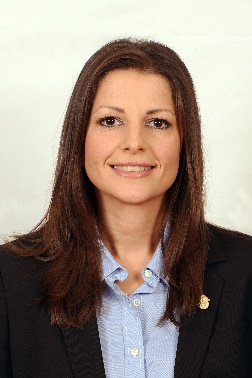 Maria Gkouma is currently working for the Hellenic Football Federation as a Marketing & Commercial Director. During her professional career, she has worked for several companies (Panathinaikos BC, AEL Limassol FC, AEK Larnakas FC, Football Team, Puma Football Department, Olympic Games), as well as she has organised various national and international sport events with her company. She holds an MBA degree in Football Industries, from the University of Liverpool, as well as a BSc in Statistics, from the Athens University of Economics and Business.
Karagiannakis Dimitrios PhDc.
Physical Education Lecturer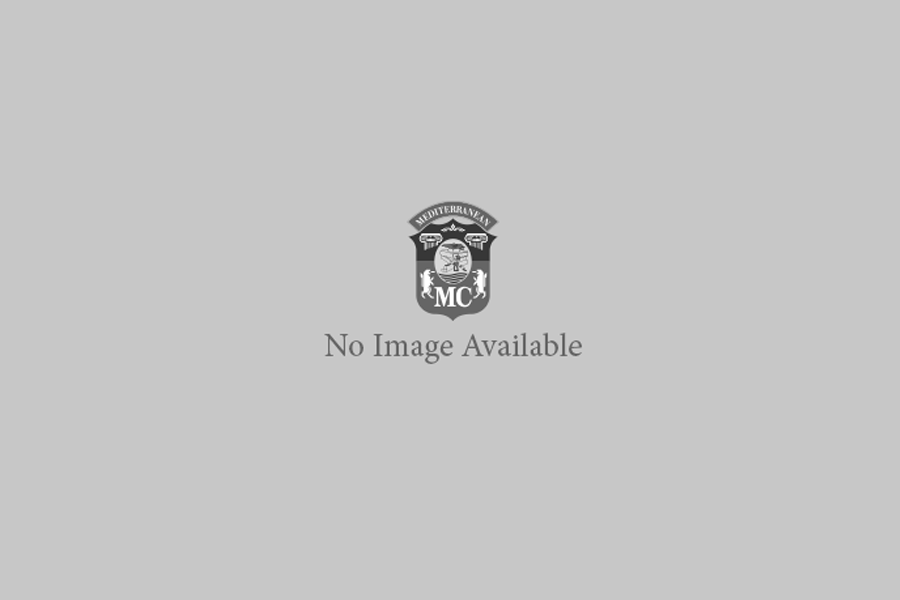 Graduated from the Department of Physical Education and Sports Science of the National and Kapodistrian University of Athens, Greece with specialty in Fitness and Health. In 2011, he received his Master's degree in Biology of Physical Activity, with specialty in Sport Medicine-Sport Physical Therapy and Rehabilitation, from the same Department. Currently he is working as a Parttime Lecturer of Physical Conditioning at Hellenic Air Force Academy and he is conducting his research studies in the field of Sport Rehabilitation for his doctorate degree at the National and Kapodistrian University of Athens. His research interests focus on sports performance, injuries prevention and rehabilitation.
Dr. Malatra Ioanna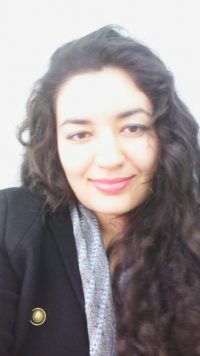 Ioanna Malatra is a U.S.-trained Speech-Language Pathologist with expertise in the areas of voice disorders and dysphagia. She holds a Master of Science in Speech – Language Pathology, a Master of Philosophy in Speech-Language Pathology and a PhD in Speech-Language Pathology, all from Columbia University, NY, USA. She has extensive clinical and research experience both in Europe and the United States. She has worked in top U.S. medical settings, including New York Presbyterian/Columbia University Medical Center and Albert Einstein College of Medicine. Ms. Malatra has been involved in several research projects at Columbia University and has worked as a research fellow at Aristotle's University of Thessaloniki Department of Neurology. She has taught several courses at Columbia University and at the Department of Speech and Language Therapy at the Technological Educational Institute of Western Greece in Patra. Ms. Malatra is the Programme Leader of the Speech Pathology and Therapy program at the Mediterranean College.
Dr. Mandroukas Athanasios
Exercise Physiologist, Sport Scientist, Program Leader in BSc (Hons) Sport Science and Coaching, School of Health and Sport Sciences, Mediterranean College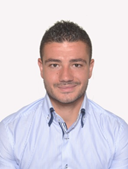 Athanasios Mandroukas is a distinct graduate of sports science (BSc) from Charles University in Prague. He also holds a masters degree (MSc) in sports and exercise science from Leeds Beckett University (UK) and a Ph.D. from Charles University in Prague. His Masters dissertation analysed the methodology and reliability of repetitive measurements in the laboratory. His Ph.D. dissertation focused on the physiological and neuromuscular changes between young football players and untrained adolescents of the same biological age. He was in charge of the laboratory based modules, in terms of supporting university students and also assessing third party test results. He holds a UEFA B' football coaching licence and is in the evaluation process of UEFA A'. He has worked as a coach in football players of developmental ages, as well as a Fitness and Strength & Conditioning coach at the highest level. He has also worked as an administrative director in sports clubs, with the main responsibility of their proper organisation and operation as well as a Physical Education lecturer in secondary education schools in Leeds (UK). He has a plethora of publications in internationally credible journals, as well as presentations in international conferences/symposiums. His scientific record has been recognised at an international level, with numerous citations from several other scientists. Research interests: sports science, exercise science, exercise physiology, muscle function, exercise testing, physical fitness, body composition
Messini Anastasia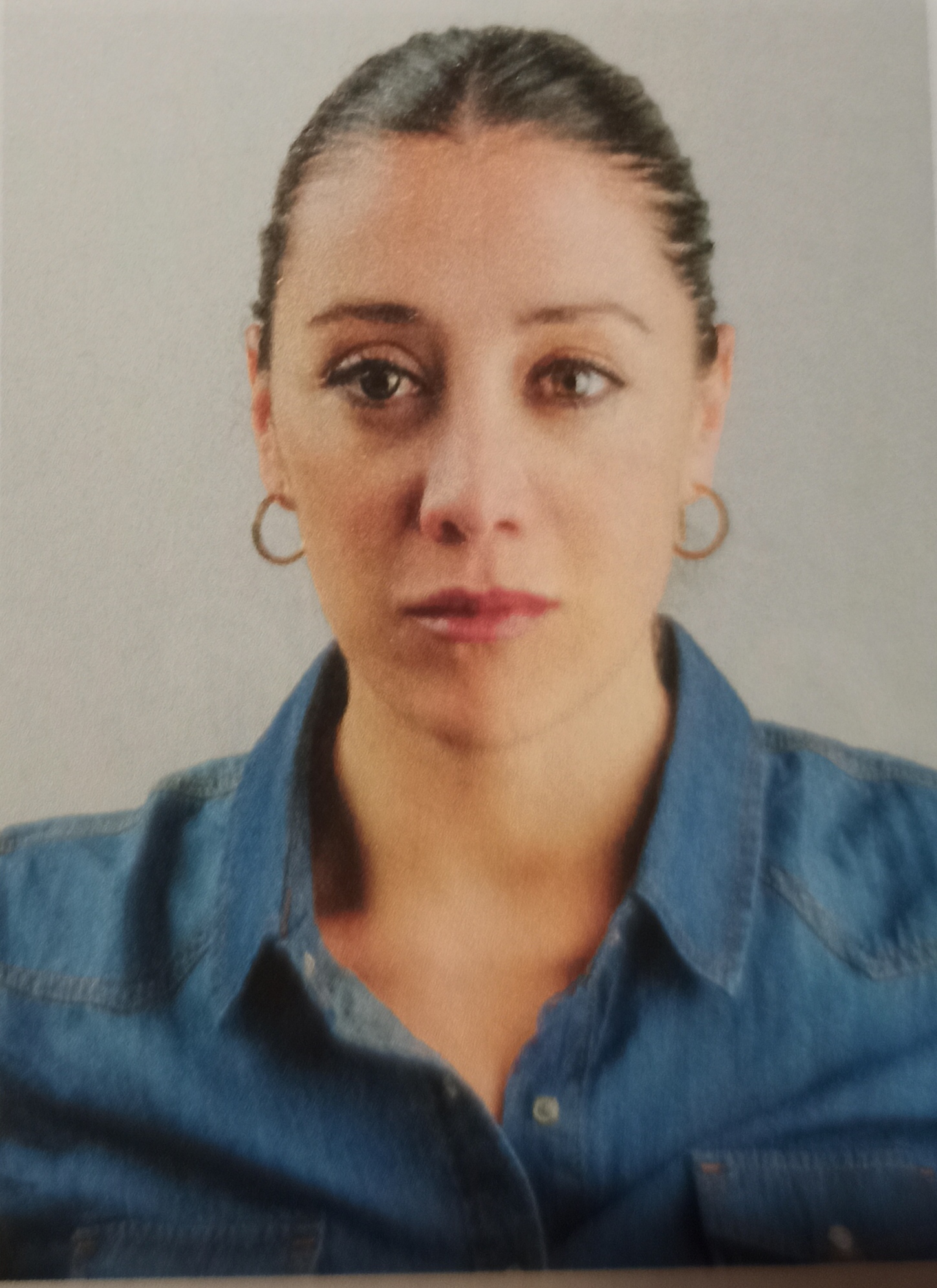 Graduate of the Department of Physical Education and Sports of the University of Athens and graduate of the Department of Dietetics of the AUA, as well as a holder of an MSc in Applied Dietetics and Nutrition from the Harokopion University. Additionally, she holds an MSc in Mental Health Promotion - Prevention of Psychiatric Disorders from the Medical School of Athens. Believer of lifelong learning, she attends the Business Administration department at the Hellenic Open University. She is a scientific associate and member of the interdisciplinary team at the First Psychiatric Clinic, of the University Hospital of Aeginite, in the Eating Disorders department. She also participates in educational seminars for health scientists in the management of Eating Disorders. She has been involved professionally on diet issues of the typical population, in the field of psychiatric case management and within sports industry. She teaches at Mediterranean College the course Nutrition and Metabolism for Sport and Exercise from 2022.
Dr. Mitsiou Maria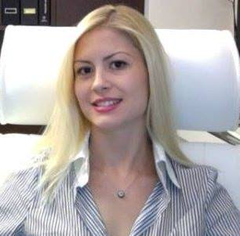 Dr Mitsiou Maria is an Adapted Physical Educator who graduated from the Department of the of Physical Education and Sport Science (DPESS) of Aristotle University of Thessaloniki (AUTh) and also Physical Therapist from the Department of Physiotherapy of Alexander Technological Educational Institute of Thessaloniki (ATEITH). She completed successfully all of the four Greek sign language courses and is also certified in reading and writing Braille. She authored her 1st M.Sc. Thesis from the postgraduate programme «Physical activity and Quality of Life» from the Developmental Medicine and Special Education Laboratory of the DPESS of AUTh, focusing on Psychomotor Therapy. She was awarded her Ph.D. Thesis from the Sports Medicine Laboratory from the DPESS of AUTh with speciality in Cardiac Rehabilitation. Her 2nd M.Sc. is entitled «Medical Research Methodology» from the Department of Medicine of AUTh. In between her Ph.D. studies she received a training fellowship as the Best PhD student from the Research Committee (AUTH). Currently her Postdoctoral research interests are within technology enhanced learning in Medical Education. She is active in a) higher education focused on topics of Public Health, Social Care, Sport Science and Innovation b) research where she has participated in research programs and is a Research Associate at Sports Medicine Laboratory of Physical Education and Sport Science (DPESS, AUTh), at Developmental Medicine and Special Education Laboratory (DPESS, AUTh), and at AHEPA University General Hospital of Thessaloniki, c) technical education in themes related to paramedics d) consulting where she is driven towards research and business proposals about Medical Innovation, Medical and Sport Tourism for higher education institutions and Businesses e) Supportive Counselling and Medical and Sports Journalism. She is a Volunteer First Aid Instructor and Nurse in Red Cross Department of Thessaloniki since 2009. She has a plethora of publications and presentations in international conferences/symposiums. Dr. Maria Mitsiou is the Programme Leader and Accredited Lecturer of the School of Health Professions "BSc (Hons) Physiotherapy" and MPS "Professional Diploma in Sports Physiotherapy" & "Executive Diploma in Sports Management"
Nikolaidis Sarantis, MSc, cert.MDT, H.OMT-D

Sarantis was born in Athens in 1981. He graduated from the 4th high-school in Kallithea, he studied in the Physiotherapy Department of Charles University with scholarship and received his bachelor degree title as Physiotherapist in 2003. He continued his studies at a Master's level at the same University, where he was awarded with scholarship, and he specialised in "Musculoskeletal and Neurological Rehabilitation". In 2005 he came back to Greece and he was licensed as a physiotherapist after attending two semesters in the A.T.E.I. of Lamia physiotherapy programme. He has attended a number of seminars and courses regarding musculoskeletal rehabilitation (lower limb biomechanics, orthotics construction, myofascial release techniques, upper limb rehabilitation, taping, explain pain). Moreover, he has been certified from the Hellenic Institute of McKenzie therapy (cert.MTD) and the Manual Therapy courses of H.OMT-D. Since 2006 until 2008 he worked in a number of physiotherapy clinics and sport clubs treating patients with musculoskeletal problems and he was a physiotherapy tutor. From 2008 until today, he is the owner of the physical therapy center of musculoskeletal rehabilitation and therapeutic exercise "Physiogen". Teaches: "Physiotherapy Management II: Musculoskeletal", "Physiotherapy Management I: Cardiorespiratory", "Applied Structure & Function of the Human Body"
Roussakou Elpida
Public Health Inspector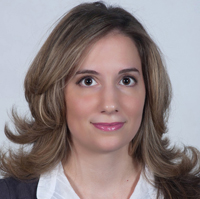 Elpida Roussakou is a graduate of the department of Public Hygiene, T.E.I of Athens. In 2016 she completed her studies at the MSc program "Health and Safety in the Workplace" which is organized by the Medical Department of the Democritus University of Thrace in collaboration with the Departments of Public Health and Nursing of T.E.I of Athens. Since 2010, she has attended several conferences and since 2016 she has been working as a freelancer and she is the lead scientist of the company Hygioacts.
Siouras Athanasios, PT, MSc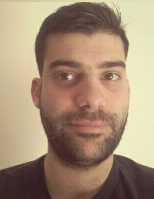 Siouras Athanasios is a graduate Physiotherapist from the
School of Health and Welfare, of Technological Educational Institute of Thessaloniki in 2012.
He completed hi
s
MSc in Sports & Exercise Medicine at Queen Mary University of London in 2014. He has worked in private clinics in Volos, Thessaloniki and London with main focus on musculoskeletal and sports injuries. He was the 1
st
Team Physiotherapist of Niki Volou FC for the 15-16' season. He has attended numerous seminars in Greece and abroad and has trained in the application of Western acupuncture. He is a former member of Health and Care Professions Council (HCPC) and the Chartered Society of Physiotherapy (CSP) and current member of the ACPSEM (Association of Chartered Physiotherapists in Sports & Exercise Medicine) .In 2016, he set up a Rehabilitation and Sports Injury centre called '' PeakPhysio '' in Thessaloniki, as a co-owner with Zoi Monogeni
Spanidi Katerina, MSc, OMT

Katerina Spanidi is a musculoskeletal physiotherapist and clinical pilates instructor, currently owning a private physiotherapy clinic in Athens. Katerina graduated from the Technological Educational Institute (A.T.E.I.) of Patras, department of Physiotherapy in 2009 and following 2 years of professional experience in a variety of physiotherapy fields, she applied for the MSc in Advanced Manipulative Physiotherapy in the University of Birmingham (UK) from which she graduated in 2013. She has worked in several public and private physiotherapy clinics both in Greece and the UK and her areas of expertise are mainly musculoskeletal pathologies, athletic injuries and post-surgical rehabilitation. She is a full member of the HCPC, CSP, MACP, AACP and the Pan-Hellenic Association of Chartered Physiotherapists. Teaches: "Physiotherapy Management I: Musculoskeletal", "Foundation in Human Science".
Dr. Vasilopoulou Maroula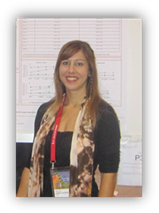 Dr. Maroula Vasilopoulou was born in 1984 in Athens. In 2011 she completed her Master degree at Biology of Exercise in Department of Physical Education and Sports Science with specialisation in Ergophysiology, while in 2016 she completed her PhD studies at the same department with excellent grade. Her professional career began in 2006 as Clinical Exercise Physiologist in pulmonary rehabilitation programmes for patients with chronic diseases. She has participated in several clinical research studies in patients with chronic diseases and athletes. She also has publications in international journals in the field of Ergophysiology, pulmonary rehabilitation, tele-rehabilitation and chronic care as well as numerous presentations in international conferences, where she has been awarded. Teaches: "Physiotherapy Management I&II: Cardiorespiratory theme".
Dr. Velentza Elisavet
Sports Scientist, former Track athlete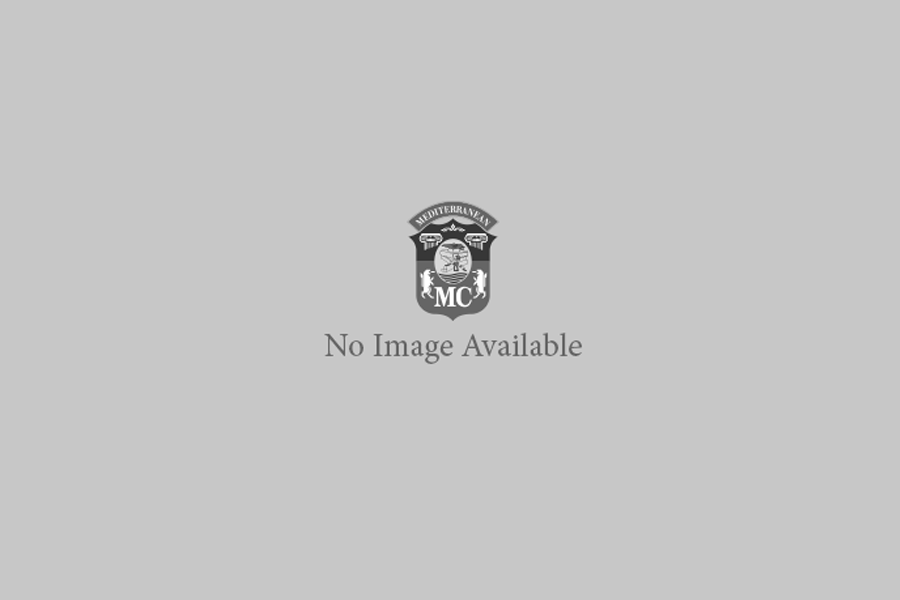 A former professional athlete in 100 meters hurdles for more than 12 years, coaching more than 10 year athletes from various ages in Track and Field, studied at the Kapodistrian University of Athens, Sport and Exercise Science, completed 3 MSc in Sport Science, Prevention and Rehabilitation, Training Diagnosis and Intervention and Sport Psychology together with her 4 years' PhD experience (e.g. PhD, Title: A retrospective analysis of talent selection and progression within England's Rugby Football Union Elite Player Performance Pathway) within England's Rugby Football Union (RFU) Elite Player Performance Pathway (EPPP); brought her into contact with many high-performance athletes and coaches. Founder of the TIDDev where aims to identify and orientate talented children to a group of sports and supports their long-term developmental process. Elisavet Velentza is a goal-oriented and motivating sport scientist with holistic knowledge and understanding of the multifaceted aspects of talent identification and development; and how training process, injury prevention and sport psychology are coexisted and interact with each other. Research Interests: Talent Orientation, Talent Identification, Talent Development, Adaptability and Trainability of youth athletes.