Christoforidis Charalampos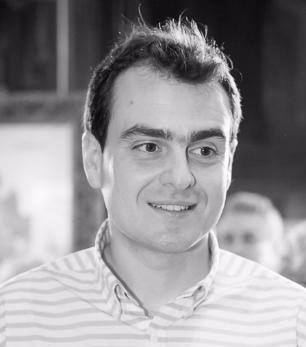 Charalampos Christoforidis has a degree in International & European Studies from University of Macedonia and an MSc in Accounting & Business from Aston University. He works as Transportation & Distribution Supervisor at Olympic Brewery. He has worked in various higher positions related to Supply Chain Management and Project Management in companies such as Aldi, Kassoudakis Bros, Mediterranean Shipping Company and Baufox. Teaches Operations Management, Project Management and Global Supply Chain Management at Mediterranean College.
Dronouda Maria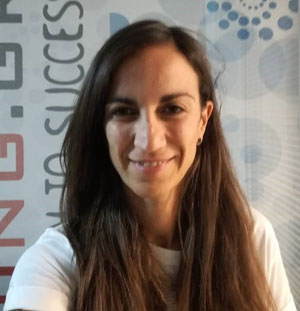 Maria Dronouda studied at the Economics Department of the Aristotle University of Thessaloniki and continued her studies with a Master's degree in Informatics and Management (Aristotle University of Thessaloniki). She is also a graduate of ASPETE (School of Pedagogical and Technological Education), where she took the basic directions regarding adult education, pedagogy, teaching modern pedagogical methods and experiential teaching methods. Maria expanded her studies with an MSc in Tourism Business Administration (Hellenic Open University), showing strong interest in the tourism sector. During the last 7 years, she works at AA+Partners, specializing in human resources consulting in the tourism sector, and especially in vocational training.
Dr. Kalapouti Kleoniki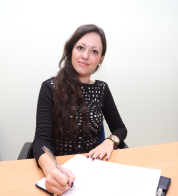 Kleoniki Kalapouti holds a bachelor degree in Economics (Aristotle University of Thessaloniki- AUTh) and a master degree in Management and Economy with a direction to International and European Economics (AUTh). Additionally, she has a Doctor of Philosophy (Ph.D.) in Industrial Organization focused in Innovation Economics and Regional Growth (AUTh). She has presented her published papers in many international scientific conferences on Operational Research, on Financial Crisis, Geopolitical Developments and Entrepreneurial Opportunities, on Technological Knowledge Transfer, etc. She is an experienced Economics and Management tutor working in various private educational institutes teaching both at undergraduated and postgraduated students. She has also worked as an entrepreneurship &innovation consultant in a structure of the Municipality of Kalamaria. In addition, she took part in implementation of innovative programmes as she has been Peer Reviewer of Small and Medium Sized Enterprises in UK through PURE COSMOS/Interreg Europe Project (Public authorities Role Enhancing Competitivness of SMeS) and Research associate on ''Proposal Project on creation of Industrial Cooperation Office (Liaison Office)" under the auspices of Economics Departmentof AUTh.
Karalazarou Maria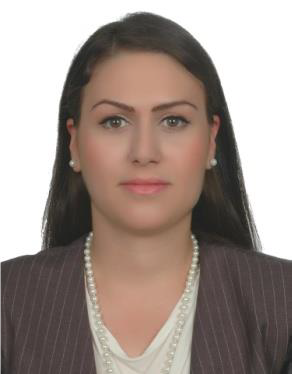 Maria Karalazarou is a graduate of the Tourism Department of the Technological Educational Institute of Thessaloniki and holds an MBA specializing in Tourism and Hospitality from the English-speaking program of the Technological Educational Institute of Central Macedonia. She speaks 5 languages ​​and has been working in the Porto Palace Hotel & Conference Center for the last 10 years in the sales department specializing in organizing events. Maria Karalazarou has been working as a lecturer for the last 2 years with the Mediterranean College.
Karathanasi Dimitra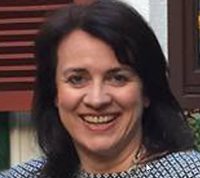 Dimitra Karathanasi is a highly qualified Τourism expert. With a Diploma of the famous Hotel Management School "Les Roches", in Switcherland, she has started her career in London with the Hilton company and returned to Greece in 1995. She worked for more than 12 years for the largest Hotel Chain in Greece, "The Daskalantonakis Group", at all Sales and Marketing positions of the company and coached a large team of sales personnel, in Greece and abroad as the Executive Director (Commercial). Since 2008 she has her own private company and works as a Hotel Management Consultant. She also has a wider knowledge of the Greek Tourism industry.
Katis Theodore

Thedore Katis has studied Hotel & Tourism Administration to the School of Tourism Professions in Rhodes and he graduated in 2000. The same year, he moved to the United Kingdom where he completed his postgraduate studies on International Hotel Management to the University of Surrey. He was employed to the Athens Metropolitan Hotel and the Astir Palace Vouliagmeni as part of his work placement, where he held positions in restaurants, events management, bar, reception, pricing and reservations. In October 2003 he took over the position of Staff Leader at the Sponsors Hospitality Center during the Olympic Games. The Sponsors Hospitality Center was a facility purposed to accommodate the company representatives of the sponsors of the Olympic Games. In November 2004, he joined Yes!Hotels & Restaurants. He first joined Yes!Hotels & Restaurants at the reception and reservations department and then joined the Sales & Marketing Department as a Sales Executive. Since 2008, he holds the position of Sales Manager and he has participated to the opening of 5 hotel units in 10 years.
Kongas Demetrios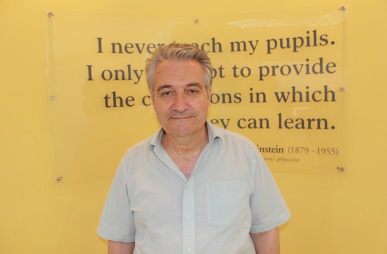 Demetrios holds a BA and an MA in Sociology from the University of Essex. His research interests are in the area of organizational theory, consumer behaviour, labour relations, industrial conflict, culture, leadership and education. He has written a book on organizational theory and personnel management and is currently writing books on consumer behaviour and sociology. Demetrios Kongas is the Programme Leader of Undergraduate Programmes in the School of Business at Mediterranean College, Athens, Greece, and responsible for teaching the modules Developing Personal Leadership, Understanding People in Organisations, Ethics and Social Responsibility, Consumer Bahaviour and International Entrepreneurship. He is also teaching Quality, Leadership and Management in the MA Education Leadership and Management programme.
Konstantelos Michael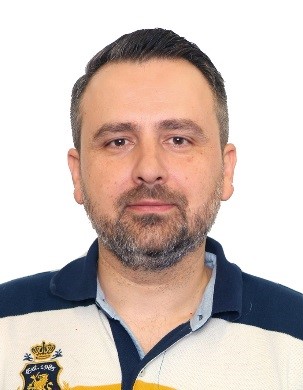 Mr Konstantelos Michael is a graduate of the Department of languages and literature from the University, Mcford-University, California, USA. He holds a Bachelor of Arts in English Literature with Distinction in Foundations of Sociology and Award of Excellence in English Literature. It also owns MASTER in Business Administration (MBA) in Hospitality Management, Mcford-University, California, USA. With Distinction in Hospitality Financial Management and Award of Excellence in Hospitality Management. Participated in the research program of the University of Slovenia Emuni, in
Literature texts analysis programmes for translation
and
Interlinguistic communication: Intercultural translation for Mediterranean Tourism
. He graduated from the Faculty of the Department of Italian language and literature, Aristoteles University of Thessaloniki, and is also fulfilled his MSC studies in the field of postgraduate studies in "Language and culture Sciences" with direction in "Literature, History and civilizations", from the section of the Italian language and literature - Aristoteles University Thessaloniki. The last 15 years working in the field of tourism and hospitality. Responsible shift at Electra Palace hotel reception Hotel – Thessaloniki.
Kyanides Yannis, PhD c.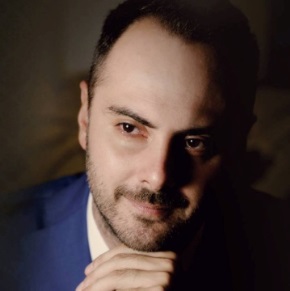 Yannis is an economist – entrepreneur and a PhD candidate at the University of Macedonia. He graduated from the Department of Business Administration of the University of Macedonia, where he also completed his postgraduate studies, gaining an MBA. He has worked as a consultant in various consultancy agencies (2005-2007), as an analyst at the Federation of Industries of Northern Greece (2007-2008) as well as a scientific associate to former MP Vasileios Geranidis (2008-2012). Today he is active in the area of Business Consultancy and Energy. He is the author of a number of articles that have been published on newspapers and magazines.
Kynigopoulou Polina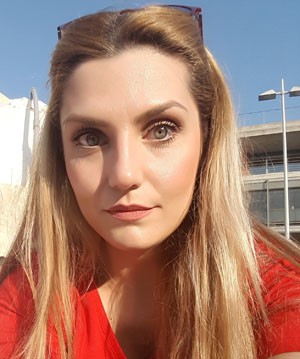 Kynigopoulou Polina is an Oenologist, she graduated from Oenology and Beverage Technology of T.E.I. Athens. She completed her workshop at ESTATE XATZIMIXALIS, in Atallanti. She worked as an oenologist at ESTATE OLIVIER LEFLAIVE, in France. She trained and then worked at BURGUNDIA OENOLOGIE, an oenological laboratory, in France. She specialized at the winemaking of the red variety Xinomavro at ESTATE AIDARINI, in Goumenissa. She trained about the French cooperage DAMMY, BILLON, REMOND,FRANCOIS FRERE. She founded BURGUNDY BARRELS MAKERS, a French barrel promotion company in Greece. She worked as an oenologist at ESTATE VASILIKON in Cyprus. Now she is working as an oenologist at the quality control of wines at ESTATE TSANTALI and she is organizing wine tastings.
Dr. Markaki Evangelia

Evangelia Markaki is PhD holder on Applied Statistics from Aristotle University of Thessaloniki and Scientific Director of the Company Excellentia International. She works in the private sector in area of Human Resources Management as coordinator for managing recruitment and selection procedures, conduct interviews, planning of human resources, the training and development assessment programs. The last 5 year she realized more than 3,000 interviews with staff and candidates. She has worked in the Greek Broadcasting Corporation (ERT), the regional channel Blue Sky, during the Olympic Games of Athens 2004 Athens in Olympic Broadcasting (AOB), in consulting companies and in VPRC. Since 2008 she works in the field of vocational guidance, career development and career planning. Dr. Markaki has been scientific coordinator in planning and career development organizations providing career guidance services to adolescents, adults and to unemployed people, organizing services of career development and of outplacement services in the labor market. She has over ten years of experience in education. Since 2009 until today She teaches in higher education in the public and private sector. She graduated from the Department of Communication and Media Studies of the University of Athens. In 2007 she graduated from the Master of Human Resource Management program at the Athens University of Economics and Business (AUEB). She participates presenting scientific work in conferences and congresses in Greece and abroad. She has been speaker in conferences and seminars of private and public institutions. She speaks four foreign languages: French, English, Italian and German. He is a member of European and International Associations of Research, of Human Resources Management and of Data Analysis.
Panagopoulou Dionysia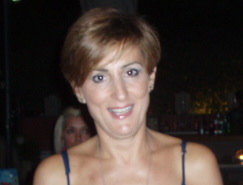 Dionysia Panagopoulou is an acknowledged professional in the hospitality industry with deep knowledge of Greek Tourism and specialisation in Hotel Business Administration. She graduated from the Technological Educational Institution of Athens with a B.A. in Business Administration. Then, she specialised in the Hotel Business. She started her career at Capsis S.A. and she has since worked as an executive in well-known hotels corporations, such as Divani Caravel S.A, Grecotel and Athenaeum Intercontinental.
Panidou Maria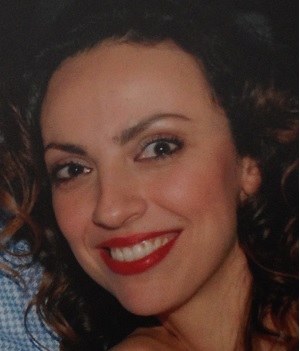 Maria Panidou started her studies at the Technological Educational Institute of Larissa, where she received a degree in Tourism Management and continued with a Master in Business Administration (MBA) with specialization in Human Resource Management at the University of Macedonia. She has worked in several five star hotels such as Kempinski Hotel Nikopolis Thessaloniki, Porto Sani Village Suites and Asterias Suites of Sani Resort. In recent years she has been working with the Alexander Technological Educational Institute of Thessaloniki as a scientific associate. Since October 2016 she is the program Leader of the School of Hospitality , Tourism and Culinary Arts of Mediterranean college of Thessaloniki.
Psarommati Evangelia

Evangelia Psarommati has a cross-cultural working experience within the Management, Marketing and Communication field, specialised in the areas of Tourism, Sports and Culture. She is a University of Athens graduate, department of Physical Education and Sports Science. She holds a Master's Degree in Recreation, Parks and Tourism with concentration in Leadership from Virginia Com. University, USA. She has proven professional track record from private and public sector, corporations, institutions and non-governmental organisations in Greece and abroad. Strategic planning and implementation, partnerships and alliances development, stakeholders credibility establishment, fundraising and crisis management are some of the main responsibilities she has undertaken working on a senior level. She has worked with (indicative): Octagon - Events and Sports Marketing (Olympic Sponsorship Consultant), Bespoke (CSR Consultant), Dentsu Promoseven - Sports Marketing Agency, Asia (Sponsorships and Hospitality Consultant), SETE - Association of Greek Tourist Enterprises (Public Relations Manager), GNTO - Greek National Tourism Organization (Executive Advisor).
Dr. Samaras Ioannis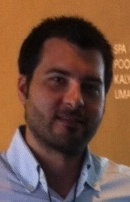 Dr. Ioannis Samaras was born in 1983 comes and lives in Thessaloniki, has an Accounting Degree, Master of Science Degree in Accounting and Finance from the University of Southampton in Great Britain and a PhD from the University of Macedonia, department of Applied Informatics. The purpose of the PhD was the International Accounting Standards and Financial Accounting. Regarding his working career/experience, he is co-owner and co-manager of a touristic unit (bungalows) located in the 2nd leg of Halkidiki which has 26 years of operation. Since 2006 he is owner and manager of an Accounting – Taxation office. Since 2008 has been teaching in an undergraduate and postgraduate level at TEI (Technological Educational Institute) of Thessaloniki and Serres as a research associate in the departments of Tourism Administration, Accounting, Marketing and Logistics (Logistics), and also has a remarkable research activity by writing articles for international scientific conferences and for international scientific journals.
Dr. Theodore Tarnanidis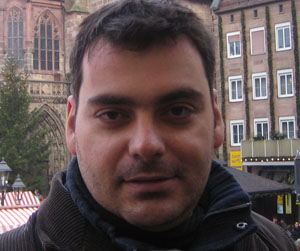 Dr. Theodore Tarnanidis finished his postdoctoral research at the University of Macedonia, in November 2015, in the area of sustainable entrepreneurship. He obtained a PhD from the University of London Met. UK, in 2011, with a thesis on multi-attribute decision-analysis in consumer goods markets: analyzing the effects of reference points. He was awarded postgraduate fellowship from the National State Scholarship Foundation (IKY). He received his M.B.A in Marketing from Liverpool University and is a graduate from the University of Macedonia (Business Administration) and Alexander Technological Educational Institute (Marketing). For several years he worked in the public sector where he specialized in financial economics. Formerly a visiting researcher at London Met. University. His work has been published in various internationally renowned scientific conferences and journals mostly from the fields of Business Administration. He is actively involved in several teaching and research activities.
Dr. Vrasida Maria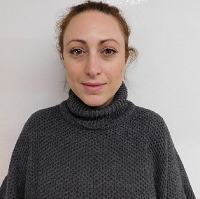 Holder of a PhD in Coastal Cities Development for Tourism from the University of Thessaly, an MA in Town and Regional Planning and a Degree in Architecture from the University of Liverpool. The spatial aspect in the development of tourism and the integrated tourism and cultural development planning are major research interests. She has published several original research papers and has participated in international conferences. She has worked as a lecturer in undergraduate and postgraduate courses teaching destination planning, tourism development and tourism and heritage management at Greek Universities and Technical Education Institutes. She has participated in the teams formulating strategic development and management plans for tourism for a number of destinations (Magnesia, Venice, Lebanon etc.).
Yannoulakis Manos

Manos Yannoulakis has studied hospitality and tourism at the Higher Hotel Institute in Cyprus and the University of Luton. Since 2001 he has worked in different hotels in Greece in different departments and managerial positions (Grand Resort Lagonisi, King George Palace, Porto Rio Hotel and Casino, Civitel Hotels and Resorts et al.) He is a member of the American Hotel and Motel Association and the Dratte. Teaches: Food and Beverage management.