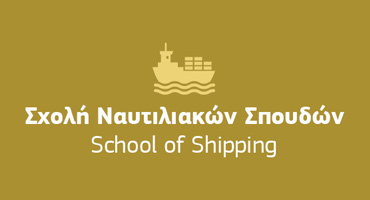 Προγράμματα
Undergraduate
Postgraduate




---
BA (Hons) Business Management (Shipping)
No1 in Greece | TOP10 in the UK.

CMI accreditation (Chartered Management Institute).

Internal Auditor ISM-ISPS-MLC accreditation for shipping companies.

Second foreign language taught: Chinese, Russian, Spanish.

Course Information
The BA (Hons) Business Shipping is a unique programme designed by the School of Shipping of Mediterranean College in collaboration with the University of Derby, a TOP10 UK University for Management studies (Guardian University Guide, 2020). The programme enables you to gain valuable insight in business administration principles and shipping industry practices. The course qualifies you as a professional, able to work in the shipping or in any other industry.
The is the only undergraduate business shipping programme accredited by the UK Chartered Management Institute (CMI). This accreditation ensures that you'll develop the knowledge and skills that employers seek. It is one of the few where you'll graduate with a highly regarded Bachelor degree as well as the CMI Level 5 Diploma in Management and Leadership.
While you study, you'll have the opportunity to acquire the highly sought-after certification Internal Auditor ISM-ISPS-MLC for Shipping Companies, in partnership with the Norwegian-German Classification Register DNV GL, as well as attend language classes in Chinese, Russian or Spanish.
What you will study
Shipping is a constantly evolving industry and one of the most vibrant in the Greek economy. The BA (Hons) Business Management (Shipping) programme is unique in Greece, as you will apply the management theories and practices into the shipping business sector. The majority (2/3) of the course familiarises you with fundamental principles of business and management, vital for any type of industry, while the remaining (1/3) focuses on shipping management.
You will comprehend the key principles of shipping so as to adjust and keep up with the constant changes in this highly dynamic industry. You study sea transportation, port management, logistics, ship management, maritime law and chartering. The highlight of the programme is the Business Consultancy Project, which provides you the opportunity to apply in practice what you have learnt throughout the course in a real case shipping industry scenario.
The degree is awarded by the No1 Ranked UK University in Greece and TOP10 in the UK.
It is the only CMI accredited programme, offering the CMI Level 5 Diploma in Management & Leadership.
With a Business Shipping degree, you are flexible to work in the shipping or in any other industry.
The only programme that provides the Internal Auditor ISM-ISPS-MLC for Shipping Companies accreditation, in cooperation with DNV-GL.
You can change pathway in the 2nd year of your studies: Management, Finance or Marketing.
You can participate in a student exchange week at the University of Derby.
You get familiar with all business functions, through our business simulation lab and the SimVenture awarded software
You undertake a live consultancy project in one of our partner shipping companies.
You become a bilingual business executive, with exceptional academic and career prospects.
You'll learn through lectures – some by guest lecturers, seminars, one-to-one or small group tutorials and self-directed study. You'll take the theories off the page and put them into practice in real-world scenarios. You can test your ideas through business simulations, topical case studies and employer-led projects. A live consultancy project, where you help an employer to improve business performance, will build your research, project management, problem-solving and decision-making skills.
Assessment is mainly via coursework which can take forms such as, essays and report, group project work, research and consultancy projects, presentations, posters, design of digital materials, in-class tests, computer-based assessments.
Courses
Introduction to the Global Maritime Environment
This module will help you understand the maritime geography, the history of ships & navigation, the world seaborn trade and learn about the Greek shipping history.
Understanding People in Organisations
This module introduces organisational behaviour (OB) theory and research to help you gain an understanding of the range of individual, group and organisational factors which can influence the way that employees behave in the workplace.
Understanding the Global Business Environment
Key to a successful career in business and the ability to make an impact is having an understanding of how different business departments and functions work (whether locally or globally) and how they can impact each other, such insight can be termed as having business acumen.
Business Economics
Economics is all around us, present in almost every aspect of our lives. Knowledge of economics will therefore provide you with an essential insight in to how markets work and how firms and consumers make decisions in market economies.
Finance and Business Performance
This module will assume no prior accounting knowledge. You will learn how to prepare accounts for small businesses and then apply that knowledge to larger organisations.
Developing an Enterprising Mindset
Enterprising individuals are necessary within the economy as they create jobs, wealth and value. These individuals do this through applying an enterprising mindset, an individual and unique combination of enterprising behaviours, attributes and skills which can be used in a variety of contexts.
Marketing Fundamentals
This introduction to the "fundamentals of marketing" module will provide you with a basic understanding of the current and emerging marketing principles and techniques within the business environment.
Academic Skills
You develop essential academic skills to help you succeed with your course, such as ICT, academic writing, research and referencing.
English I
Students will develop their general English skills in reading, writing, listening and speaking, and be provided with an introduction to academic English. Students will develop their grammatical, phonological and general and Business and Shipping specific lexical awareness. By the end of the module students' language for academic study should be at a mid B2 on the CEFR equivalent to IELTS 5.5.
Quantitative Skills for Business
This module develops key skills for your future employment in business - the ability to use spread sheets for quantitative analysis, and the skills to interpret and communicate the results of data analysis. These are key skills required by the Chartered Management Institute.
Principles of Responsible Management
This module aims to provide you with knowledge of the responsible leadership including exploring concepts of ethics, global social responsibility, and creation of sustainable social, environmental and economic value for organisations and corporations.
Maritime Geography & Economics
The module commences with a look at the some fundamental aspects of transport and the rationale for its provision. The historical evolution of maritime transport is studied next and this is used as a foundation for examining problems in maritime transport in late 20th early 21st century. This module provides a comprehensive insight and understanding of the economics behind the global shipping industry and the complex nature of the supply and demand models within the maritime business. The course aims to analyze the basic concepts of maritime industry, to study different market structures in order to understand the distinction between the bulk shipping and liner shipping markets and its impact on the organization, competition and strategies.
Applied Operations Management
The modern business environment is highly volatile and intensely competitive and is likely to remain so for the foreseeable future. The role of the operations function - how the organisation actually sources, produces and delivers goods and services to demanding customers - becomes a key contributor to superior performance and customer satisfaction.
Managing Performance through People
Managing the performance of staff is essential to the smooth running of organisations. This module analyses the range of human resource management (HRM) activities undertaken within organisations to manage the performance of its employees and explores the devolution of many of these roles and responsibilities to line managers. It provides an introduction to the knowledge and skills required to undertake these activities professionally and effectively in the workplace.
Ports & Logistics
Ports may have originally developed as a result of their geographic location and trade routes but their continuing success depends upon a wide range of factors. This module will investigate the role of ports and their function within the transport chain. It will consider management issues that a port manager has to address and will also investigate the benefits and burdens of the different ownership and management options available. The relationship between ports and the hinterland will be introduced and the role of ports as logistics hubs for a variety of trades will be identified.
English II
The module builds on English I and further develops students' general and academic English skills in reading, writing, listening and speaking. Students will be exposed to more advanced forms of academic English. Students will further develop their grammatical, phonological and general and Business and Shipping specific lexical awareness. By the end of the module students' language for academic study should be at a B2/B2+ on the CEFR equivalent to IELTS 6.0 or above.
Global Business and Strategy
This module studies the global business using a combined strategic and economic approach. As part of this module, you will explore the recent major global economic shifts and analyse current international business events.
Maritime & Commercial Law
This module draws together two pertinent strands of law, Maritime and Commercial law. It will explore and analyse the theory and practice of commercial and maritime law (admiralty). In this capacity, the module will link these two strands and will engage you with live and contemporary development problems facing shipping companies and then allowing you to implement functional and realistic solutions to these problems.
Developing Leadership and Management
This module is about the concepts of Leadership and Management. It explores the similarities and differences in the roles and responsibilities of leaders and managers in the workplace and the development of leadership theoretical approaches as well as the practical application of these within organisations. Students will analyse the skills and competencies of effective organisational leaders and examine alternative methods of leadership development to enhance these.
Shipping & Chartering
The module examines and evaluates the codes that have been developed for ensuring the safe operation of ships and the efficient carriage of the various types of cargo transported by sea. The regulations produced by the International Maritime Organisation, and national regulatory bodies, will be studied in order to develop a clear understanding of the specialist requirements of certain cargoes and the potential dangers that they can pose if not loaded, carried and discharged correctly. Additionally you will consider the statutory requirements for the daily operation and management of ships. This module also gives a practical, commercial and legal introduction to ship brokering and chartering.
The Business Consultancy Project
Improvements to processes, services, products, people, and systems are core to the strategy of organisations. Improvements bridge the gap between current and required performance to add value and achieve and sustain a competitive advantage in the long-term.
Admission Requirements
This course is ideal for you, if you are a high school graduate of any discipline with the necessary English language skills, who aspires to build a career the maritime sector.
The minimum English language requirement for the bilingual course (Greek and English) is equivalent to IELTS 4.5 (B1) and for the English-taught course is equivalent to IELTS 6.0 (B2). If you do not possess an official English language certificate, you can sit the College's internal placement test.
Moreover, you'll be asked to submit a reference letter from a tutor, and you'll be called for an academic interview with the programme leader.
If you are a holder of an IEK/ HND diploma or a University or College student in a relevant discipline, you may be granted exception in terms of academic years required to complete the course as your prior academic credentials will be recognized.
Application & Enrolment
We use a rolling admissions policy, so we accept applications throughout the calendar year until all available places are filled. Since this is one of the most popular courses at Mediterranean College, we urge you to submit your application in time.
We also offer multiple fee payment methods, individual payment plans and bursaries based on academic, athletic and socio-economic criteria.
Contact us today and find out more about this course and the available bursaries and funding opportunities. Our admissions advisors will provide you with all necessary information and will guide you though the application and enrolment process.
Degree recognition
Your degree is recognised in Greece as professionally equivalent to degrees awarded by Greek state universities. It is also recognised by the UK NARIC as academic and professionally equivalent to any UK degree.
Click here for more information on the degree recognition procedure by Greek authorities.
Postgraduate study
A business degree allows you to choose among a great variety of postgraduate or professional courses. At Mediterranean College you can study towards:
Alternatively, you can opt for an accredited CPD course at Mediterranean Professional Studies:
Global Operations & Logistics
Finance for Small & Medium Businesses
Leadership & Human Resources Management
Digital & Social Media Marketing
Marketing & Sales Management
Hotel & Tourism Management
Healthcare Management
Sports Management
Career prospects
As a business graduate who can build your career in any business environment or develop your own business in Greece or abroad. You can secure positions in:
Passenger or freight shipping companies
Transportation & logistics enterprises
Port management organisations
Banks & other financial and insurance services
Services (technology, education, consulting, etc)
Retail & other commercial businesses
Industrial production companies